UK200010147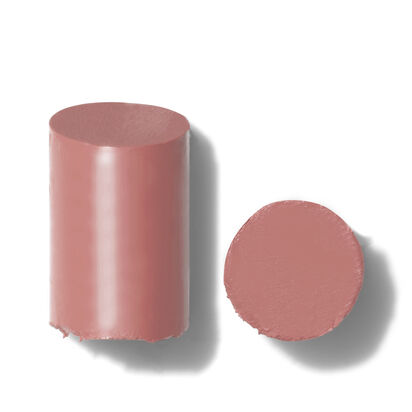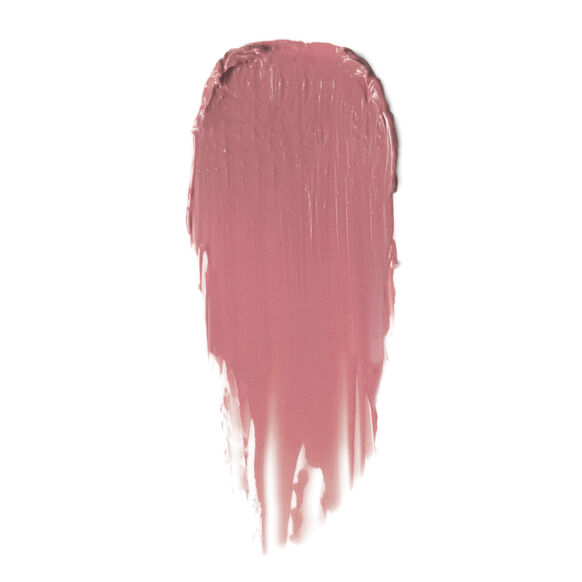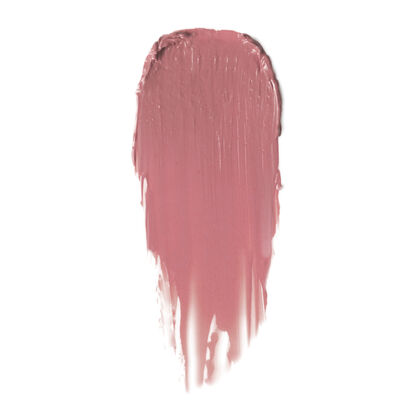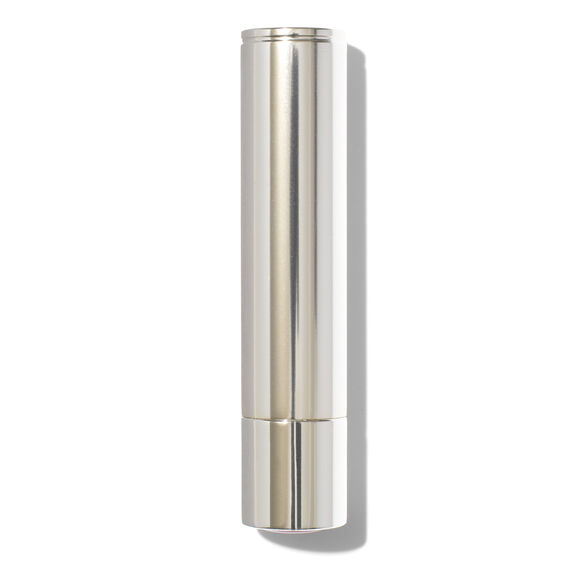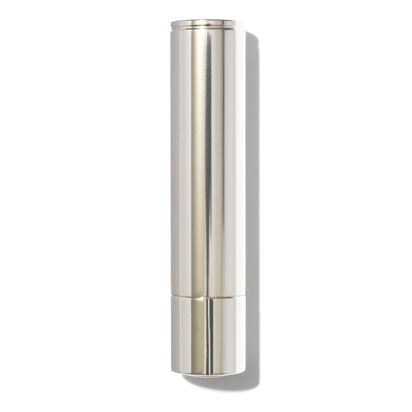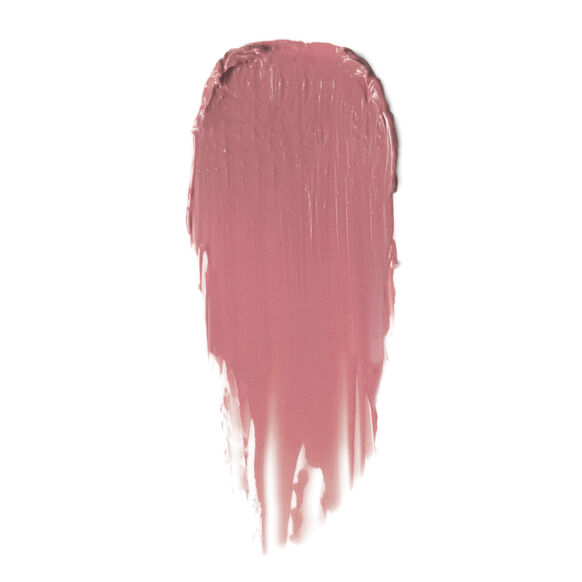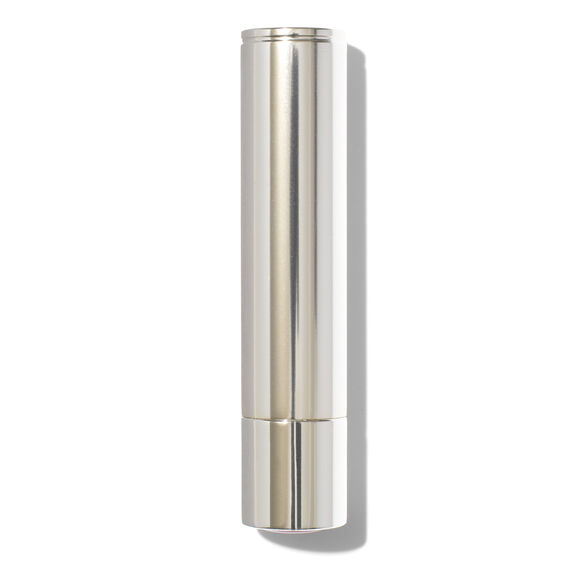 Price reduced from

¥255

to
¥106
This item is currently not available
Fast and easy payment with

Defend lips against sun damage and make them look fantastic at the same time with By Terry Hyaluronic Sheer Rouge, a sensual balm that also smooths out the lip surface for a wonderfully luscious look. By Terry Hyaluronic Sheer Rouge is intense color that meets conditioning care in a product you will not want to be without.
There are over a dozen great shades to choose from in a range that combines dense pigment with a soft melt away texture which keeps lips looking silken and glossy. It hydrates the skin of the lips and fills in lines for a perfectly smooth finish.
Designed to protect the lips from damage caused by UV rays, this lipstick is a great choice for sunny days. It is easy to apply and delivers a sensational shine.
Key Benefits
Provides protection against solar damage
Intense pigment for amazing color
Fills out lines and conceals splits
Glides on smoothly
Creates a sensational glossy look
SKU# UK200010147
Apply directly to lips using the stick or By Terry's Retractable Lip Brush - Precision 7
跟踪的:Y50
在7-11个工作日内收到您的订单 消费Y350即可免费
表现:Y130
在3-5个工作日内收到您的订单
Terry de Gunzburg 希望将与高级定制时装相同的奢华感和标准带到化妆品和护肤品领域,这就是 By Terry 创立的原因。
Rated

4

out of

5
by
Mav
from
Nice sheer finish
I love By Terry's lipbalm and this is a nice alternative with a very light tint of colour. I prefer nudes that look natural and this is a mix of a balm and sheer lipstick in a stick. It's nice and moisturising and is easier to apply than the lipbalm.
Date published: 2021-06-22
Rated

3

out of

5
by
Sarahj
from
Nice colour
I have the nudisimo colour in this, I like it but do find it washes me out a little. It also feels a little grainy on application, like slightly sandy when you rub your lips together. I use it and will continue to use it until it's all gone but don't think I would purchase again for the price.
Date published: 2021-05-03
Rated

5

out of

5
by
WendyAnne21
from
Great feel on the lips
I was really upset when my favorite every day lip stick went out of stock over a year ago, so purchased Terry's 'Dare to bare' as my everyday lipstick - thinking 'it will do till I can find something better'. I just love it! It has a very soft smooth feel on the lips, not too strong colour wise - so great for everyday. I have been very surprised at how long it has lasted, which makes it great value for money too. For me everyday lipsticks MUST be easy to apply and re-apply - NOT bleed, and not dry the lips - this does all of those things.
Date published: 2021-03-02
Rated

5

out of

5
by
MCam
from
Sheer Luxury
I have purchased the lipstick many times from Space NK, it is the only one that I will use as it is sheer, with a nice hint of shine, not too shiny, and it leaves my lips feeling so hydrated. This purchase was a gift for my daughter in law as I knew she would love it too and she does.
Date published: 2021-02-09
Rated

4

out of

5
by
Sarahj
from
Lovely. Plumping and natural
Applies nicely, plumps and adds healthy colour. I have nudissimo colour, it's a pale nude, which on me, looks better in summer, however, it adds depth to lips without making it look like I'm wearing lipstick. The only thing I'm not 100% convinced about is the texture, it feels slightly grainy and you can feel it when lips are pushed together .
Date published: 2021-01-30
Rated

5

out of

5
by
Marion1
from
Gorgeous
I only use By Terry products and this lipstick is no exception, it is a beautiful sheer lipstick with a gorgeous colour, it is moisturising, plumping and hydrating with a beautiful sheen. I use this daytime and it lasts well. For night time I use a lip liner for extra definition and drama.
Date published: 2021-01-13
Rated

4

out of

5
by
amariezgb
from
ok lipstick
It is a good lipstick. It is somewhat creamier and heavier in colour than the BT lighter version, Sheer Nude. I have this lipstick in colours 1 and 3, the colours are ok, but unfortunatelly not the best match for me. However, the lipstick itself is ok.
Date published: 2020-11-05
Rated

5

out of

5
by
AJP
from
Gorgeous
I recently bought the shade 'Nudissimo', a gorgeous easy to wear every day colour. The formula is very luxurious, as with everything by By Terry - it glides on and feels creamy and hydrating. The finish is quite shiny. My only negative is that it really doesn't last long on wear and needs regular re application. Would still however highly recommend and will re purchase.
Date published: 2020-09-02
Rated

5

out of

5
by
LucyW
from
My favourite
Oh wow, I cannot explain just how much I LOVE this product. I have it Nudissimo, the second time I've bought a tube (one for my handbag, one for my make-up bag). The colour is perfect and natural, and the texture is divine. It is literally my favourite product and I look forward to the moment of application!
Date published: 2020-08-21
Rated

5

out of

5
by
Ruthy
from
Revised review
I don't know if I'm allowed a second review of a product, but I'd like to upgrade my initial review of this lipstick. Before I was undecided, largely because of the taste, and unsure whether I'd buy again. I've now used it a lot more, and in particular when my lips had got very cracked and sore. Wow! They immediately looked better and felt less sore, by the end of the day they looked better without the lipstick and within a couple of days they were soft and unchapped so that I could wear any lipstick again. I was very impressed and will certainly buy this lipstick again, in fact it will probably be my go to daytime lipstick if we ever manage to get away to somewhere warm and sunny again!
Date published: 2020-04-28
Rated

4

out of

5
by
Pops88
from
A fortunate mistake!
I actually ordered this shade (Nudissimo) by mistake when attempting to replace my mother's favourite lipstick. Happily, she prefers it to the one she had before! It's a lovely, slightly sheer nudey pink colour - perfect for every day. The kind of lipstick that enhances and moisturises without looking like you're really wearing a lot.
Date published: 2020-04-08
Rated

4

out of

5
by
Ruthy
from
Undecided
I have mixed views on this. It goes on easily, has a lovely finish, I really like the colour and it's certainly very kind to my lips. But it isn't as long lasting as some other lipsticks I've bought and it has a definite lipstick taste when applied and I don't like that. If it wasn't for the taste I'd definitely buy again, as it is I'd have to really like the colour.
Date published: 2020-04-02
Rated

5

out of

5
by
Bewsey
from
Smoothie
This is my favourite lipstick ever. It glides on with just the right amount of glossiness and stays that way for ages! My favourite colour is Party Girl! The choice of colours is terrific and a really good true red is Bang Bang - can definitely recommend!
Date published: 2020-03-01
Rated

5

out of

5
by
MitchScott
from
Very hydrating
Bought Dare to Bare and love it - it is very natural and as such has become my every day shade. The hyaluronic makes it very hydrating but unlike some that don't last long, I can go all morning before reapplying. Will definitely be looking to buy more in different shades.
Date published: 2020-01-25
Rated

5

out of

5
by
Zazou_uk
from
Gorgeous lipstick
My lips are always dry and flaky in the winter and sometimes lip colour leaves them dryer. Not this one, its gorgeous, moisture rich and leaves my lips perfectly hydrated. Colour is lovely too with my skin tone. Cant wait to try other colours too.
Date published: 2020-01-13
Rated

4

out of

5
by
Linnielou
from
Lovely everyday shades
I bought this in date to bare and nudissimo. I have light/medium skin tone and red brown hair with silver highlights!! Brown eyes, these two colours are absolutely spot on, I tried and bought the dare to bare in store and took a chance with nudissimo, both are lovely, sheer, your lips but better shades. I do have to reapply, but then I'm happy with that, the lipstick feels comfortable like a balm and I would definitely recommend.
Date published: 2020-01-05
Rated

4

out of

5
by
Ursula
from
Pretty shades
I purchased this in no. 1 it's a lovely nude and a slightly pink/peach shade it's very natural and moisturising. I do feel I need a lipliner to give this lipstick extra staying power, and it does need reapplying, but I don't mind as it doesn't dry out my lips and I love the texture of this. Really want to get more colours as they all look so pretty.
Date published: 2019-12-10
Rated

5

out of

5
by
MeeraV
from
Moisturising lip colour
Lovely lippy! So easy to apply straight from the bullet. Perfect for everyday wear. So moisturising which is great for women like me with extremely dry or chapped lips. Very sheer colour allows for a natural and perfect look for day time. Great also for evening low maintenance look.
Date published: 2019-12-07
Rated

5

out of

5
by
Gulia
from
Perfect
This wonderful lipstick was presented to me by my best friend and I am very grateful to her for that. This Lipstick is really awesome! She perfectly moisturizes my lips. Lipstick gives my lips a beautiful shade, radiance and health! I liked the texture of this lipstick - it is like lipstick. I recommend this lipstick to everyone, because I will finish the second lipstick.
Date published: 2019-10-04
Rated

4

out of

5
by
Howie
from
Moisture rich
This lipstick does what it says on the tin. It's lovely for daytime use, like a lip balm with a hint of colour. I found it didn't last long enough for my liking, hence only 4 stars, and it is quite expensive. I did like the colour, a real change from the usual bright colours I wear
Date published: 2019-09-28
Rated

5

out of

5
by
MissD
from
Super
I got this for national lipstick as a gift with purchase. Super impressed it is light and has the nicest touch of colour Perfect for summer or when just walking about wanted to be too made up. Love the texture not greasy as some can be. Will most likely purchase
Date published: 2019-09-24
Rated

5

out of

5
by
Samantha 1
from
Great product!
I bought this a couple of months ago and I am so pleased with it. Fantastic quality and feel. Very soft on the lips and the colour suits any skin tone. What is great about this particular lipstick from By Terry is that it makes the lips look fuller without feeling tight. Absolutely gorgeous. Will buy again, want to try other colours too. I definitely recommend this product!
Date published: 2019-09-20
Rated

4

out of

5
by
Space Traveler
from
Very moisturising and lovely colour
Really hydrating - cross between balm and lipstick so very comfortable to wear and you won't need a mirror when applying/reapplying. Colour is actually pretty strong. Make sure lips well prepped and scrubbed before applying. This is my go to colour in the Winter as it just brightens my face a little in cooler light.
Date published: 2019-09-06
Rated

5

out of

5
by
DebG
from
It actually does what it says it will do!
I purchased Party Girl (No 6). I got this on a whim when I was picking up some tinted moisturiser. I struggle with finding lipsticks that stay on. It's like my lips either absorb the lipstick or it just gets cakey and settles in all my cracks. I normally use Chantecaille or Estee Lauder lipsticks; which are good. However! This one blew me away. This lipstick doesn't cake, it actually, to my complete and utter disbelief, stays on; and, it truly moisturizes! I had very little expectations, but I was thrilled with the results. Also, the color is very natural. It basically enhances your natural lips. Going back for more colors!
Date published: 2019-08-25
Rated

4

out of

5
by
Jayne 21
from
Favourite lipstick
My lips had a tendency to be dry before using this product. It is so hydrating and looks very natural. The only downside is that I wish it would last longer. I find that I need to reapply it quite frequently. However, I like it so much I have just purchased another one.
Date published: 2019-08-25
Rated

5

out of

5
by
Janie123
from
Best Lipstick I have
Not usually a lipstick girl, but this formula is so moisturising that it feels like a lip balm, but has the amazing pigment of a lipstick. It blends in seamlessly, is long lasting, and doesn't dry out my lips in the slightest. I couldn't recommend this more,well worth a try! Great product by Terry!
Date published: 2019-08-18
Rated

5

out of

5
by
chibi
from
Buildable
. BY TERRY's lipstick is like a gloss and balm combined. Soft and hydrating, it's formulated to fill in fine lines while moisturizing and plumping with Hyaluronic Acid. One swipe and it is a light coating on lips. But, I found that it is very buildable..but still sheer.
Date published: 2019-08-18
Rated

5

out of

5
by
Sophiet
from
Beautiful
I bought this in shade 'Dare To Bare'. It is a really natural shade which gives that lovely flush to your lips but naturally. It obviously isn't hugely pigmented, but the colour it does give is beautiful. Applies lovely, feels very hydrating and plumping also.
Date published: 2019-08-13
Rated

4

out of

5
by
The Viking
from
Baby bloom
I got this lipstick in no. 3 Baby Bloom last year to wear at a wedding. The product is still going strong! The colour is absolutely lovely, but unfortunately the lipstick tends to settle into the lines on my lips if they are the tiniest bit chapped. That alongside the somewhat poor longevity is why I only gave it four stars. No discernible scent which is a big plus for me.
Date published: 2019-07-27
Rated

5

out of

5
by
BeccaH
from
Finally found my perfect nude!
Bought in Nude Pulp with gift vouchers as already have a lovely red (Be Red) in the same range. I am so pleased with it! It looks like this is my natural lip colour, but better. Very moisturising and yet doesn't transfer excessively. A great buy for summer when I tend to go for a "no make up" look.
Date published: 2019-07-19
bvseo_sdk, dw_cartridge, 18.2.0, p_sdk_3.2.0
CLOUD, getReviews, 29ms
reviews, product