SKINCARE SHOWCASE
For happy, healthy skin discover bespoke skincare solutions, featuring our new and exclusive heroes.
SHOP NOW

HYDRATING
When skin needs a moisture fix reach for a routine that can provide instant and long-lasting hydration. Plus, diagnose your skin type with help from brand founder and dermatologist Dr Lancer who clarifies the difference between dry and dehydrated skin.
FIND OUT MORE

ANTI-AGEING
Hone your anti-ageing regime to include some sophisticated formulas and look forward to a more youthful-looking complexion. Plus, find out the best ingredients for combating wrinkles with expert advice from Sarah Chapman, facialist and founder of Sarah Chapman Skinesis.
FIND OUT MORE

PORE MINIMISING
While enlarged pores are impossible to make disappear, discover the daily steps you can take to reduce their appearance. Plus, New York dermatologist and brand founder, Dr Dennis Gross answers why we get enlarged pores and how to combat them.
FIND OUT MORE

CLARIFYING
If your skin is oily or combination and prone to congestion and blemishes, keep an arsenal of products at your disposal that can treat and transform. Plus, Harley Street dermatologist and brand founder, Dr Yannis Alexandrides of 111SKIN explains how to remove blackheads and treat acne.
FIND OUT MORE

CALMING
Discover a line-up of products that deliver a routine for sensitive, compromised skin that takes the irritation away and encourages softness, suppleness and nourishment. Plus, VENeffect Co-Founder and Gynaecologist, Dr Rebecca Booth M.D uncovers the best routine for sensitive skin.
YOUR STEP BY STEP GUIDE:
CALMING
MEET THE EXPERT
DR REBECCA BOOTH M.D
MEET THE EXPERT

DR REBECCA BOOTH M.D

We caught up with VENeffect Co-Founder and Gynaecologist, Dr Rebecca Booth M.D to ask your most frequently asked questions…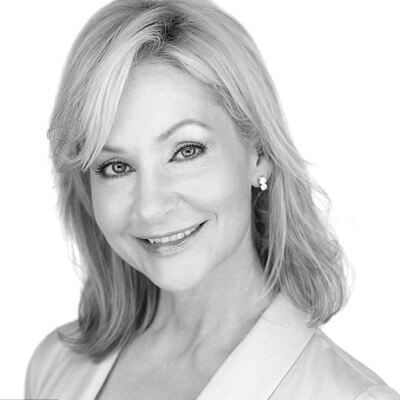 1. How do I know if my skin needs calming?
You will know that your skin needs calming if it has redness, blotchiness or peeling/flaking. Blemishes or spots are another sign of inflammation and the treatments that are often used to "zap" them can irritate the surrounding skin, furthering the need for calming. If you notice that your sunglasses marks are slow to disappear, that is another sign of inflammation of the skin, and a calming ritual can help to ease the puffiness and lack of "bounce-back" in tired, irritated skin.
2. What routine should I use for sensitive skin?
Sensitive skin still needs the care that normal skin needs. The key is to use products that effectively achieve these tasks without irritating the skin. It is a myth that sensitive skin should not be exfoliated as the build-up of dead skin cells that is natural and unavoidable can further irritate the skin. 1-2 times a week for sensitive skin, and as often as every other day for normal skin is my exfoliation recommendation.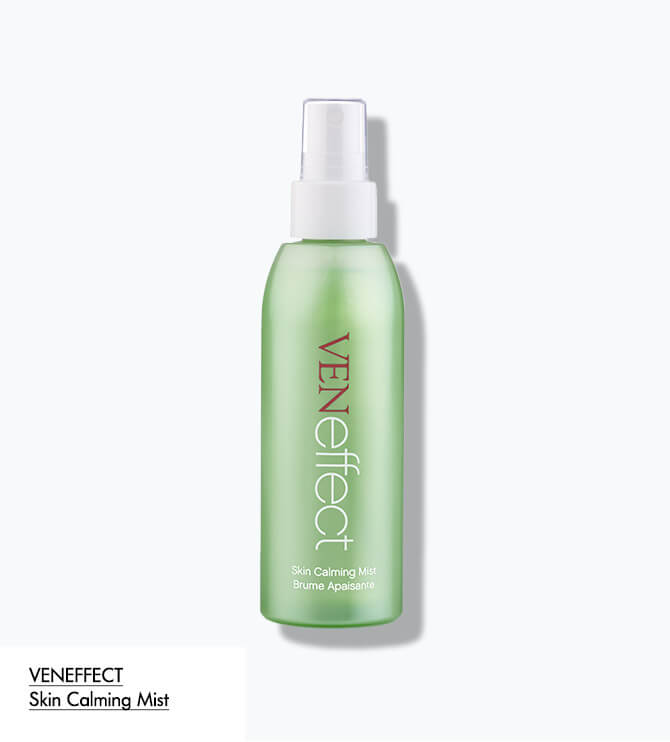 3. What ingredients should I look for?
Witch hazel has been used to calm skin for centuries, and glycerin is ideal as a humectant for sensitive skin. Our VENeffect Skin Calming Mist uses the calming nature of glycerine. This is combined with the anti-inflammatory properties of the phytoestrogens, including pomegranate, red clover and black cohosh, and the cooling effect of witch hazel, aloe and cucumber extract. What you should NOT look for is fragrance. Even if not listed as "fragrance" on the label, highly aromatic products, even from natural sources, are often the culprits of irritation to skin.
4. How can I calm sudden flare-ups?
The first approach to calming flare-ups is to reduce stress and improve diet. Practice deep abdominal breathing to bring down "fight-or-flight" chemicals that inflame skin. Avoid spicy food, caffeine and alcohol. A great tip is indulging in a quiet moment with a cup of warm chamomile tea. Now that you have your mood and stress in control, your skin care will be even more effective.