IN FOCUS
How To Wear Rose Gold Makeup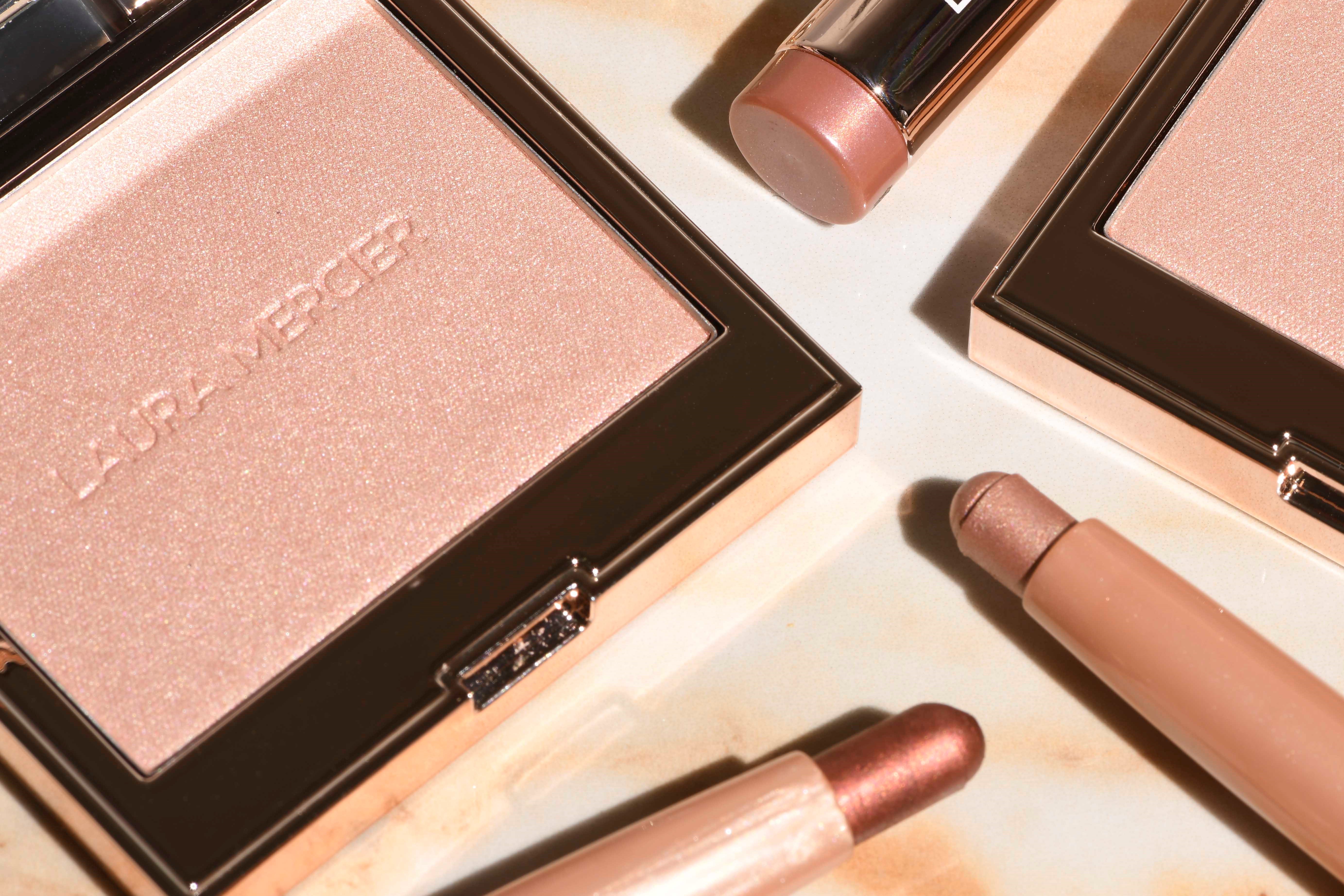 If it's a subtle colour accent you want, turn to rose gold. It's a delicate shade that balances dusty pink with flecks of warm bronze. It is also one of the most versatile hues that can be worn across your eyes, lips and cheeks and flatters all skin tones. Here are some helpful tips on how to wear rose gold makeup…
How To Wear Rose Gold… On Your Eyes
When it comes to eyeshadow, the cream versus powder debate is very much about personal preference. While powder textures work well as a base for a smoky eye and for building up a strong intensity, cream shadows can often be quicker and easier to apply. For a fast rose gold eye, we love the buttery rich textures of Laura Mercier's Caviar Stick Eyeshadows. One effortless sweep across the eyelid deposits an excellent colour payoff.
You don't need to be a makeup pro, just scribble all over the eyelid for a wash of colour and blend the edges with your finger. If wearing the shade all over the eyelid seems a daunting practice, use the shade as an eyeliner. Run the stick along the upper lashline, for a delicate and feminine way to frame the eyes.
Over the past couple of weeks, we've been experimenting with the six new shades of Laura Mercier RoseGlow Caviar Stick Eye Colour, £25.00 and love the layering the shimmering Wild Rose shade over Laura Mercier Matte Eye Colour, £5.00 in Café au Lait to dial up a smoky eye. If you have blue eyes, look too the plummy Rose Thorn shade to line your eyes – it offers intensity but is softer than traditional black.
How To Wear Rose Gold… On Your Cheeks
The beauty of rose gold is that it works beautifully as a highlighter, and you don't have to worry about the silvery sheen that leaves you looking slightly Tin Man-esque. Laura Mercier Highlighting Blush - Rose Glow, £26.00 is finely milled without harsh chunks of glitter, which ensures the glow is refined and your skin is left with a subtle iridescence in one sweep.
Regardless of whether you're using a cream or powder highlighter, use a brush to sweep a small amount of product along the top of your cheekbones. The sun naturally hits this part of the face, so the iridescence will show beautifully under direct light. While this is the typical place to apply your highlight, we like a small amount applied to the inner corners of the eye, too. It gives the illusion of a wider and brighter eye – and who doesn't want to look more awake?
Finally, use your ring finger to place a small amount of product on the cupids bow of the lips. It'll give the lips more definition and help them to appear fuller.
How To Wear Rose Gold… On Your Lips
An opaque rose gold lip might be out of the question for a lot of us, but an honourable mention must go to Laura Mercier's Lip Glacé in Bellini. The formula will convert even the most lip gloss adverse: it's non-sticky, comfortable and feels hydrating. If you're on the market for a new gloss, let Bellini be the shade that sits in your handbag.