IN FOCUS
5 Reasons Why Everyone Should Own A Dry Shampoo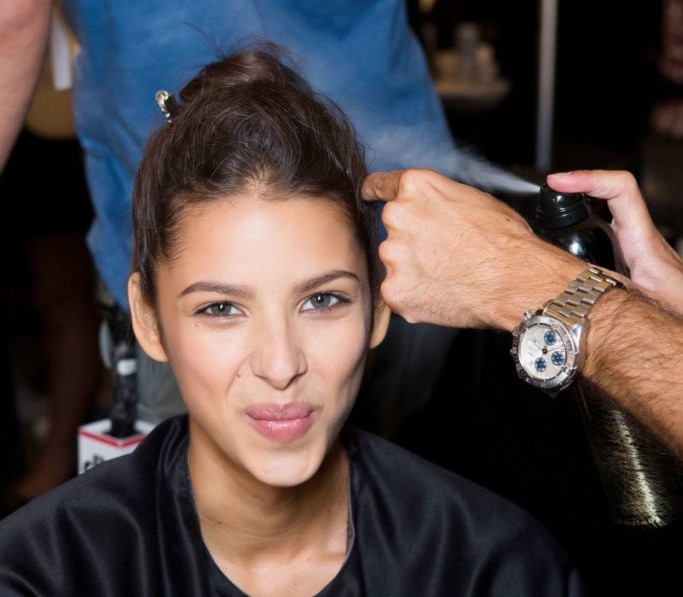 This haircare hero does so much more than just prolong hair wash day…
Dry shampoos are pretty great (some may even say a lifesaver). While you might be experienced in using one to put off washing your hair for an extra day, you might not be aware of the other rather helpful benefits dry shampoo can offer. Read on to discover five reasons why you should be using this hair hero…
1. They Prolong Hair Wash Day
Undeniably the biggest bonus and why so many of us are addicted – they allow us to get away with not washing our hair. "Dry shampoos help to stretch out the time between blowouts and washes. Whether you're a busy mum, a workout lover or just want to cut down the morning routine, they work miracles for a quick hair refresh," says Michael Shaun Corby, Living Proof's Global Creative Director. One of our current favourites is the NEW Sol de Janeiro Brazilian Joia Dry Shampoo, £14.00 which uses a weightless, detoxifying formula to instantly replicate that just-washed feeling. It's packed with Brazilian kaolin clay and rice starch to absorb excess oil and remove dirt and impurities as well as vitamin B5 to nourish the scalp and hair follicles.
2. Dry Shampoos Minimise Hair Damage
Less hair washing also means less damage, so you can actually expect healthier hair in the long run. "This is because you're causing less friction to your hair, such as combing, brushing and styling," says Michael. "Reduced hair washing also means your colour is likely to last longer too." More time in the mornings and healthier hair? We're sold. His top tip? Spritz into dry hair, wait 30 seconds for the powders to activate and cleanse, then use your brush to remove them. "Living Proof PhD Dry Shampoo, £10.00 leaves virtually no residue or powdery build-up behind and not only will your hair look as though it's been washed, it will feel and smell as though it has too," he adds.
3. Your Blow Dry Will Last Longer
Another seriously good perk of using a dry shampoo is its ability to prolong your blow dry or style. "The easiest way to extend the life of your blow dry or style is to apply a good dry shampoo on to your scalp to absorb any sebaceous oil from the roots," says Oribe's Educator, Adam Livermore. "The Oribe Gold Lust Dry Shampoo, £41.50 helps to soothe the scalp, as well as adding texture and leaving a light hold without any gritty residue." Talking of style and hold…
4. They Help Give Your Hair More Body And Volume
"If your hair is in need of a wash, it can look a little limp and lifeless as sweat and oil can weigh the roots down," says Michael. "A dry shampoo will therefore help to bring back natural volume." It also helps to add texture to your hair meaning the roots will stand up a little better.
For extra volume, once the dry shampoo has settled, try gently backcombing or follow with a spritz of Living Proof Full Dry Volume Blast, £8.40, which gives an even bigger volume boost. One last tip: try applying your dry shampoo before bed so it can work its magic while you sleep. You'll wake to softer feeling hair and roots that don't look as flat.
5. They Suit All Hair Types
You might have to shop for most haircare products based on your hair concern, but dry shampoos are are a universal hit. After all, none of us can escape oily roots. Regardless of your hair colour, it's also best to look for a formula which doesn't leave a chalky or powdery, white residue. We love for this. It also leaves your hair with a gorgeous shine too.