UK200007296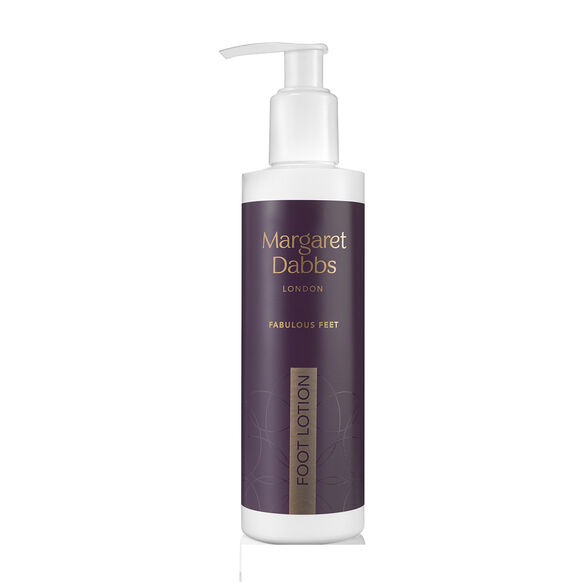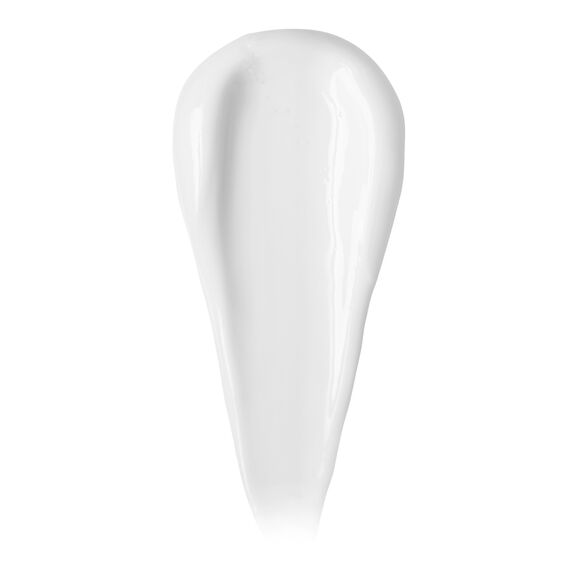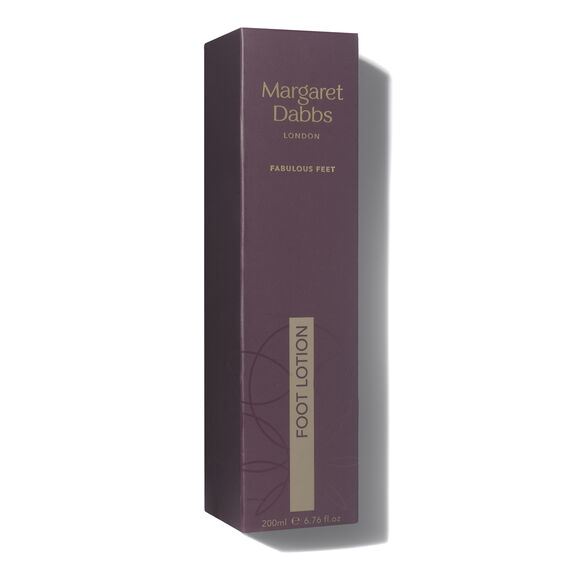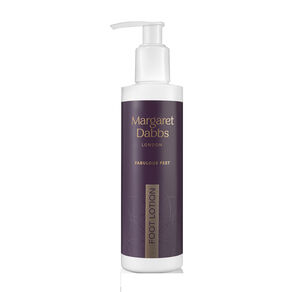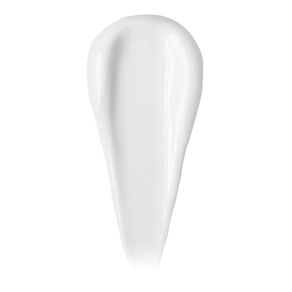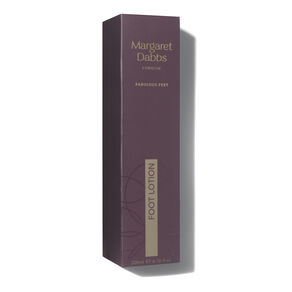 A lotion designed by Margaret Dabbs containing Emu Oil, this lotion penetrates the dermal layers and moisturizes, replenishes and revitalizes the skin, leaving the feet illuminated, refreshed and light.
Space NK Founder, Nicky Kinnaird says ~Enriched with organic Emu oil, known for its antibacterial and anti-inflammatory properties, this fast-absorbing cream is essential for sandal season. Consider dry, cracked heels a thing of the past.~
Key Benefits
Emu oil bestows anti-bacterial and anti-inflammatory protection
Delightful lemon myrtle scent
Non-greasy unisex formula for all skin types
Instantly provides soft and satiny texture
Rehydrates, replenishes and repairs cracked and dry skin
Relieves aching, tired feet
SKU# UK200007296
Rub in a small amount all over the feet and see and feel the difference.
TRACKED $7
Free on all orders over $50
Receive your order in 7-11 working days*(Please be aware that during sale and promotional periods your order may take longer to arrive).
EXPRESS $13
Receive your order in 1-2 working days* (Please be aware that during sale and promotional periods your order may take longer to arrive).
GIFT WRAPPING
If you'd like to send your order as a gift, we can add a beautiful finishing touch with our limited edition Christmas gift wrap. Choose complimentary gift wrap at checkout.


At this time we are unable to ship to P.O Boxes, A.P.O or F.P.O

The perfect fusion of medical and beauty for hands and feet combining to create luxurious highly effective and beautifying products.
Rated

5

out of

5
by
Ruby09
from
Lovely smell
I received a small sample of this and I've been really impressed with all of the Maragaret Dabbs range. It's a lovely, light refreshing foot lotion, that is easily absorbed and not sticky at all. A real treat and will definitely be purchasing a full size one.
Date published: 2020-12-27
Rated

4

out of

5
by
utereza
from
Great scent!
Lovely foot cream. I bought this cream last month and use it every evening. The cream isn't rich, it has light texture and absorbs well. The scent is very pleasant. It smells like lemongrass. For me it's basic light cream for daily use. It may be not enough for very dry skin.
Date published: 2020-11-11
Rated

2

out of

5
by
Meaiga
from
Didn't do anything for my feet
I bought this with high expectations but the product really didn't live up to all the other reviews I've read. It's a nice light cream consistency, with a very strong lemongrass smell. After finishing most of the bottle, my feet are still the same. I've had better results with other products that are nowhere near this price. There was still quite a bit left in the bottle, but it wouldn't pump out, and it's too thick to pour out, even if you leave the bottle upside down. I hate wasting products like this, so that's another reason why I feel let down by this one. The bottle is too hard to cut open so I hope I was able to rinse it out properly for recycling.
Date published: 2020-10-31
Rated

5

out of

5
by
Tomsophie2
from
great scent
I treated myself to this after a summer of flip flops and some serious nasty dry skin my feet. I use a foot file each time I use the cream and while I think more medicated ones (Dr Scholl?) might work faster in heeling heel cracks and general driness, this had the most glorious scent and so was an infinitely more pleasurable way to go about it!
Date published: 2020-10-08
Rated

4

out of

5
by
MrsCFC
from
Smells divine
I needed a miracle for my super dry feet and this has somewhat lived up to my expectation. Surprisingly thin and doesn't feel like it's doing much but over time has given me an improvement on my dry skin. Smells refreshing and absolutely delicious, great for treatment at the end of a long day!
Date published: 2020-09-10
Rated

5

out of

5
by
Sq99
from
Best Ever
Earlier this year, I found myself suffering from dry, painfully cracked heels. As a result I have spent a lot more time taking care of my feet that I usually do and have worked my way through a wide variety of different foot creams. This one is by far and away the best I have found, leaving my feet well moisturised without leaving them greasy or sticky. Used in conjunction with the MD foot file, this is the closest I have got to a professional standard pedicure at home and I will definitely be buying this again. I have already purchased this for my sister and she loves it as much as I do. It really is a fabulous product.
Date published: 2020-08-28
Rated

5

out of

5
by
alex1
from
lotion for feet
It can be difficult to locate suitable products to improve skin on my feet without causing a sticky sensation. This lotion has a pleasant citrus scent which, to me, is not overpowering. I would suggest that this lotion should be used on a daily basis for a week, and then at least twice a week on a longer term basis.
Date published: 2020-07-14
Rated

5

out of

5
by
HelenF73
from
Rich and nourishing
I've used this lotion for several years, and I love it. It is rich, but easily absorbed and not greasy. Using it regularly keeps my feet flexible and helps to stop build up of hard skin, cracked heels etc. It combines well with other products in the range for great all-round foot care.
Date published: 2020-07-02
Rated

4

out of

5
by
JLC
from
Great product, vegan alternative?
I love this product and it honestly does work well, one of the best for dry cracked skin. Margaret Dabbs medical pedicure plus this product gave me the softest feet I've ever had. But- I can't get past the use of emu oil, even if it is a by- product of the meat industry. I really wish there was an alternative oil that could produce the same results, especially as I'm looking to move towards cruelty/ animal free products.
Date published: 2020-06-27
Rated

5

out of

5
by
loulouray
from
Lovely foot cream - really makes a difference
I really like this foot lotion. Have been using it every morning for a couple of weeks now and have noticed a real difference - my skin is much softer and the cracked skin I had at the back of my heels (which to be fair wasn't that bad but was noticeable to me) looks and feels much better. I don't think the price is too much - it's a great product that gives results and you only need a small amount each time (I do have small feet :-)) so the bottle should last a while.
Date published: 2020-06-24
Rated

3

out of

5
by
A975
from
Sinks into the skin
I first used this product when I purchased the Margaret Dabbs Discovery set, and found that it is one of the best foot creams I've used. I'd say that the cream is most effective when used with the foot soak and the foot scrub. Often these products are out of stock - I guess that this is because they are popular. I would say that is an expensive product if you have to use it every day, which I do. It smells great, and is good quality.
Date published: 2020-06-18
Rated

5

out of

5
by
KingaW
from
Baby feet
I love Intensive Hydrating Cream. It didn't work miraculously from first application, but after applying it every day for 2 or 3 weeks I noticed that skin on my feet stopped cracking and became much softer. I finished one bottle (which took me a few good months, little goes long wat) and now I'm on my second one - I have almost baby feet now, very soft and nourished.
Date published: 2020-06-17
Rated

5

out of

5
by
Makeupgeek
from
Indulgence cream
I purchased this online as I needed something for dry heels, after researching for the higher end brand I came this foot lotion. The texture is good and so hydrating, soaks in fast and the smell is gorgeous, like having a stay at home spa experience! Decided I'm going to purchase more of Margaret Dabbs range because it's so worth it!
Date published: 2020-06-10
Rated

5

out of

5
by
Tizzie
from
Softening and soothing
My feet had become dry and cracked as a result of all the extra walking during lockdown. I noticed a dramatic difference within a few days of using the lotion. My feet are now smoother and softer. Only a small amount is needed and it is quickly absorbed.
Date published: 2020-06-08
Rated

5

out of

5
by
Lady Gardener
from
Collateral advantages!
Used during post-operative recovery from foot surgery, which saw a vast improvement in condition of hands and nails at the same time; so a double benefit. Easily absorbed, with a little going a long way. Leaves skin feeling nourished and feet refreshed.
Date published: 2020-05-28
Rated

5

out of

5
by
Sus
from
The best foot lotion I've used
I'd read other reviews of this lotion and was prepared to try it as I'd started to suffer from cracked skin last summer. Within a day or so of starting to use it, my feet were transformed. They felt smooth and a lot less dry. Now I put it on every night when I go to bed and my feet look and feel great by the morning. The lotion goes on easily and is quite economical as a little seems to go a long way. It smells nice too. A must have product for me now.
Date published: 2020-05-15
Rated

5

out of

5
by
Patsy4ap
from
Bedside staple
This is an excellent foot lotion for daily use. Nice, fresh scent and is quickly absorbed by skin, effective in moisturizing feet even though the texture is quite light and therefore pleasant to use. I use this in combination with Dabbs cream - this is for daily "maintenance" and the heavier cream for weekly special treatment. Handy pump packaging. Very good value for money.
Date published: 2020-04-27
Rated

5

out of

5
by
Christopher
from
Fantastic
An absolutely fantastic foot cream. It smells wonderful and has a fantastic texture that sinks in beautifully. I will be honest, I don't see the difference until I stop using this, and I quickly realise how great this product really is. Highly recommended.
Date published: 2020-04-19
Rated

5

out of

5
by
Catherine56
from
Lovely hydration
Makes your feet feel pampered, soft and moisturised. Delicate perfume and lovely to use just before going to bed. Notice a difference immediately and even better in the morning. A small amount goes a long way. Sheer luxury in a pump. A must for my routine.
Date published: 2020-04-09
Rated

5

out of

5
by
Courts M
from
great foot cream!
Since we are stuck inside, I decided to order several foot products to keep myself feeling good during this time. I read many reviews about different foot creams, and this Margaret Dobbs just kept coming up. And it does not disappoint. I absolutely hate any cream that feels greasy or oily, and this does not do that at all. It is light, and i tend to put it on and then put on a pair of socks to lock in the moisture even more. So thankful for all of the reviews, i love this now!
Date published: 2020-04-09
Rated

5

out of

5
by
Jenniferv
from
Best foot cream!
I've used a lot of different foot creams before and this one is slightly more expensive but worth the money. It soaks in and makes your feet soft for a few days so you don't need to apply every day so it would last longer. I highly recommend this cream.
Date published: 2020-02-13
Rated

5

out of

5
by
loveandlight
from
Real luxury product
Having a seperate foot cream may seem unnecessary it would have done to me when I was younger . Im on my feet a lot and also spend a lot of time wearing boots and as ive got older the skin on my feet has become a lot drier . This product is lovely a real treat to use smells so clean and fresh and leaves feet feeling 10 years younger - in a handy pump dispenser as well. Mine lives on my bedside table its the last thing apply before bed.
Date published: 2020-02-07
Rated

4

out of

5
by
Soma
from
Fresh scent
I recently got this foot cream. My feet are extremley dry, so a foot cream is a must in my life. I have only been using it a few times, so I can't give a correct review but I do like it alot. The scent is very fresh and lovely. It is rich in texture yet it gets into the skin quite fast.
Date published: 2019-12-08
Rated

5

out of

5
by
Cristina_L
from
Best when combined with the oil
I got this and the foot oil after a medical pedicure at the Margaret Dabbs clinic. The oil is really good for the nails, while the cream helps my very rough patches on my heels and just under my toes. I use this every 3-4 days, after running, and it helps keeping my skin soft. If you're a runner, I cannot recommend this enough for protecting your feet.
Date published: 2019-11-22
Rated

4

out of

5
by
Meggie
from
Great Product
I have very dry skin and living in London, the water does not make things better.My foot has been very affected by the harsh water and my feet are very very dry.I have tried a lot option and even if i go pedicure you still need a good after treatment solution.I have used the lotion combined with its foot sook and foil and it really makes a difference.Will definitely recommend.
Date published: 2019-09-27
Rated

5

out of

5
by
SaraDarcy13
from
A lovely lotion
A lovely light foot lotion, perfectly hydrating for daily use. This absorbs easily and quickly with a pleasant scent. Makes my feet nice and smooth. I use this daily and then the hygiene cream once a week. This works really well. The inclusion of emu oil is a nice touch.
Date published: 2019-08-24
Rated

5

out of

5
by
Jdraper
from
Best Foot Cream Ever!
I cannot explain how amazing this Intensive Hydrating Foot Lotion from Margaret Dabbs is. This product has revolutionised my feet. They are not longer dry and uncomfortable and something to hide away. Now my feet are soft, subtle and healthy. The smell is amazing too! I use this lotion every night as a ritual.
Date published: 2019-08-06
Rated

5

out of

5
by
caitlinpr47
from
Luxurious foot cream
This is a great daily foot cream. It's thick and creamy, and feels like a real luxury to use. I love the pump bottle, which dispenses exactly the right amount. It smells of uplifting essential oils. I put on every night before bed - it absorbs quickly and my feet look great all year round. I use the Margaret Dabbs Hygiene Cream twice a week for a more intensive treatment but this is a fantastic staple for every day.
Date published: 2019-08-01
Rated

5

out of

5
by
Star27
from
Gorgeous foot lotion!
I've really enjoyed using this foot lotion. I try to use once or twice a week. Once a week a soak my feet, exfoliate and use the Margaret Dabbs foot oil and put this on after. Sometimes i will use this on it own. It's a really lightweight texture but is still really nourishing. I like the scent of these products really fresh not too strong. I hope Space NK are keeping this range as they seem to have less and less.
Date published: 2019-07-31
Rated

4

out of

5
by
FabianaFe
from
No more dryness
I haven't yet been disappointed by a Margaret Dabbs product. This lotion is quite lightweight in comparison to most foot moisturisers I've tried but it's still really hydrating and sinks into the skin beautifully. I'd also recommend the brand's oil for areas that are even drier, great range.
Date published: 2019-07-16
bvseo_sdk, dw_cartridge, 18.2.0, p_sdk_3.2.0
CLOUD, getReviews, 31ms
reviews, product