UK300052063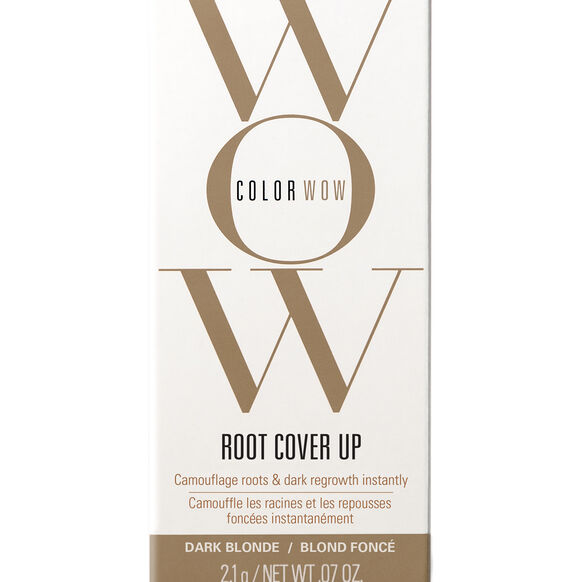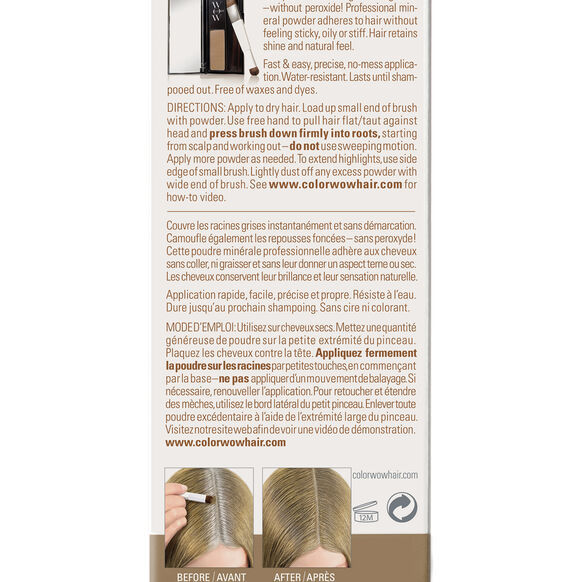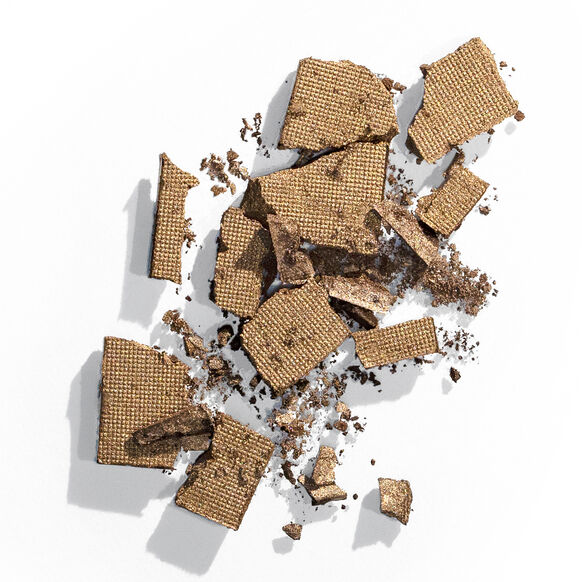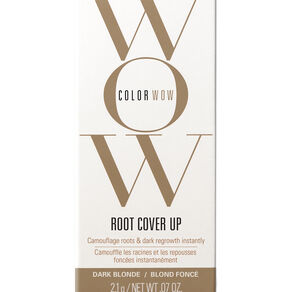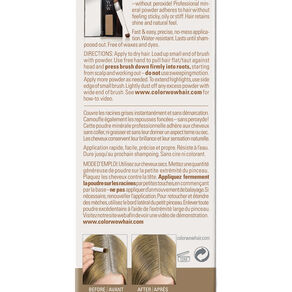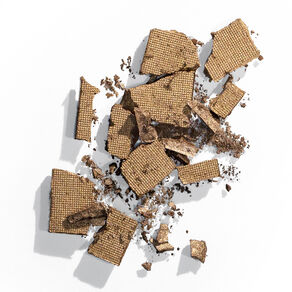 Revive dull, lifeless roots with Colour Wow's Root Cover Up, a precision mineral powder designed to camouflage the appearance of roots, and emerging greys in an instant. A lightweight powder containing reflective particles, Colour Wow's formula blends seamlessly with existing hair colours to create a natural look that's sure to turn heads.
Colour Wow's Root Cover Up is water resistant, ensuring it stays put from wash to wash. In addition, it's resistant to sweat, swimming, rain and smudging during sleep; its effortless application means that hair can be dyed with less frequency, helping to give delicate locks relief from chemicals and treatments.
This root cover-up powder is ideal for covering greys and root regrowth, extending and retouching highlights and perfecting the hairline. It can even lighten darkened roots on highlighted or bleached hair; all without waxes, dyes or parabens.
Key Benefits
Can be used when swimming or exercising with great results
No wax or dye ingredients
Blends flawlessly
Reduces trips to the salon
Helps reduce damage from over-processing
SKU# UK300052063
For best results when hiding roots:
• Apply to dry, styled hair
• Load up the small end of the brush with a generous amount of powder
• Pull hair flat/taut against the head
• Press brush down firmly onto roots, using a dabbing motion
• Do not sweep brush along hair
• Let set for a minute or two without touching it. Then dust off excess powder if necessary using the bigger end of the brush
• To retouch and extend highlights, use the side edge of the small brush, following the same technique as above
TRACKED $7
Free on all orders over $50
Receive your order in 7-11 working days*(Please be aware that during sale and promotional periods your order may take longer to arrive).
EXPRESS $13
Receive your order in 1-2 working days* (Please be aware that during sale and promotional periods your order may take longer to arrive).
GIFT WRAPPING
If you'd like to send your order as a gift, we can add a beautiful finishing touch with our limited edition Christmas gift wrap. Choose complimentary gift wrap at checkout.


At this time we are unable to ship to P.O Boxes, A.P.O or F.P.O
An innovative range of products formulated to resolve the problems associated with colour-treated hair, particularly the issue of root growth, dullness and fading.
Rated

4

out of

5
by
antab
from
Does not stain hands and clothes
I believe it is a good product, unlike other products, it does not stain hands, clothes and pillows and has a good texture. However I tried to use the shade Blond on my light brown hair with some grey to cover the grey and fill in my highlights, but I found this shade did not really cover my grey or did not really work on my light brown hair. Not sure I used it correctly, was trying to follow the instructional videos I found online.
Date published: 2021-05-17
Rated

3

out of

5
by
DiDo22
from
Average product
Having dark hair it's really noticeable when greys start to come through. Having tried other brand sprays - which felt really cold on the scalp - I thought I would treat myself to a powder. I like Colour Wow products and hoped for the best but found the results were average. Goes on fairly easily but has slight talc feel to it. Helps cover scalp which makes hair look thicker and doesn't come off on pillowcases but for the price I didn't find it worth purchasing again.
Date published: 2021-05-06
Rated

5

out of

5
by
IHunter_43
from
Highly recommended
This stuff is extremely handy! Works wonders for disguising roots and greys. It stays on it's place till next washing,doesn't leave any stains on your fingers or pillows, blends perfectly with your hair. It really saves me between my hair dye, no more messy grey roots!
Date published: 2021-05-02
Rated

5

out of

5
by
Snig
from
My best friend
I love love love this product as I can get away without having to get my roots professionally coloured for atleast 2 months. I like the fact that it comes with a dual ended brush which makes it easy to control where the powder colour goes on your hair without smudging on the areas of the forehead. I have bought one for my mum too!
Date published: 2021-05-02
Rated

4

out of

5
by
Hannah K
from
Expensive but does the job
This product is more expensive than other root cover ups, but I think that less product is required, and the finish is really nice. It lasts comfortably between washes, and doesn't come off onto pillow-slips or clothes. It covers greys well and gives me an extra few weeks between hair appointments.
Date published: 2021-04-29
Rated

5

out of

5
by
Vero28
from
Great for night out
This is great if you want to cover up your roots for a day or a night out. The colour stays put as long as you needed and well, before you wash your hair. The compact is small so it will fit almost everywhere and so it's great to use it in the go. This concept is really good.
Date published: 2021-04-06
Rated

4

out of

5
by
BeautyStar
from
Quick and easy to use
This is great for covering up small patches of grey. The 2 different brush heads allow precise application and the product has good pigment and is easy to work into the hair. Its not as natural looking as for example the Oribe Airbrush root touch up spray but is a good price point. Washes out easily as well.
Date published: 2021-04-03
Rated

1

out of

5
by
Sarah72
from
Waste of money
I hate the regrowth of natural hair colour and my hair grows very quickly so I bought one of these thinking it could tide me over between dye jobs. Omg I was wrong. It's completely useless, it does nothing. It's like eyeshadow for your roots. Whatever you do don't get caught out in the rain or you'll end up looking like Alice Cooper! It's a no from me.
Date published: 2021-04-01
Rated

5

out of

5
by
SHB1
from
Easy
I got this as a have loads of grey hairs now and I cannot be bothered dying it myself in lockdown. Like the packaging, sturdy and sleek. I feel like I have to dip and apply several times in one area to get coverage. I see videos and they cover it in one swipe/dab but I have to do it a lot more. Although once done, it doesn't move!!!! And looks natural in hair and scalp.
Date published: 2021-04-01
Rated

5

out of

5
by
Mich76
from
Life Saver!!
This has to be best cover for greys. Have used sprays but they are very messy, spraying residue everywhere, and hard to get a natural cover. This is easy to apply and very natural cover. Stays put till you wash it out. Get product for Flight Travel, especially if you need to take through customs.
Date published: 2021-03-12
Rated

3

out of

5
by
Lulu1234
from
Ok but not great
I am reasonably pleased with this product but would not purchase again. I have used root spray and do not like the texture so gave the powder a go, but this has its own issues. Good on the hair line- but didn't adhere as well away from the scalp. I found too much powder was needed and it is messy as powder then transfers to hands or face. I don't think this product is good value considering the price. I would not but this again, for the coverage I wanted.
Date published: 2021-03-11
Rated

3

out of

5
by
flexigirl
from
Not bad
This is not too bad. I was desperate for something to cover my roots during Zoom sessions. You need to work the brush on the palette a bit to get it going. It is a little awkward to apply but it seems OK ish. It worked better on my temples i thought although my husband said it was OK along the root lines. Definitely worth ago. It is bit pricey and maybe the spray on root touch ups are easier to use.
Date published: 2021-03-06
Rated

4

out of

5
by
MAZCLAZ7
from
Would give it 4.5 stars
I use this product to try and camouflage a receding hairline. It does quite a good job of that although at times the product can look a bit fake particularly in the daytime. Having said that it's one of the better ones I've tried for this so I will repurchase.
Date published: 2021-02-24
Rated

5

out of

5
by
Lady In Red
from
Perfect!
Oh what a lifesaver! I was a little hesitant initially to use this as I have professionally coloured hair in case it affected the overall colour, but I was soon relieved to find that it is so easy to apply this to the roots in a precise manner and without overspill. The cover is very natural and seamlessly blends into my existing colour. I am very pleased with this product, it washes out easily and I even went on to buy one for my best friend (in her shade)! A good size and shape of brush and fits easily into my handbag!
Date published: 2021-02-18
Rated

4

out of

5
by
Loubell83
from
Saved my lockdown roots
I bought this as the hairdressers are closed and my greys were shining through! Its a powder you brush on your hair and it stays until the next wash. It did a great job covering the roots, I also think that it did last between washes. I have taken a star off as I felt when I touched my head powder was often left on my hands.
Date published: 2021-02-04
Rated

4

out of

5
by
Sarahj
from
Great for dark hair
This worked wonderfully on my hair when it was darker, covered greys and filled in my lighter hairline with ease. Takes a bit of getting used to, but is worth it. Now my hair is lighter, it doesn't really do much, no matter how much I use, it doesn't cover grey.
Date published: 2021-02-02
Rated

4

out of

5
by
LexD
from
Great grey coverage
I really wanted to find a product that was a saviour to me in covering my grey hairs. I have black hair so greys are very noticeable. The grey coverage was excellent so I was very happy with that. However I found that it was quite drying on my hair. That was the only downside, so I will continue looking for a more moisturising product
Date published: 2021-01-29
Rated

5

out of

5
by
LadyRose
from
Desert island
I can't get enough of olaplex. This must be my 5th bottle and I still notice a difference in my hairs texture and shine. I way prefer this over the famous Elasticizer and other hair masks that I have tried, I keep coming back to this. Salon treatment not required, this is very effective on its own!
Date published: 2021-01-25
Rated

4

out of

5
by
Hue
from
Brilliant at covering grays
Very easy to use and long lasting on gray hair! I was able to build up the colour on the roots easily but it's customizable for all deep shades of brunette/brown. Long lasting and doesn't feel tacky when brushed, and washes out easily too, 100% recommend!
Date published: 2021-01-20
Rated

3

out of

5
by
Cordni
from
Ok but too expensive
I really like the convenience of this product and like the slim packaging with the brush included. What I don't like is the pricetag. It's very pricey considering what you are getting. I feel you can get similar products for a much smaller cost. Having said that, it does the job and is convenient
Date published: 2021-01-06
Rated

2

out of

5
by
Lucky19
from
I really dont like it
This is the first root covering product I have tried and I have to say that this one is definitely is just not for me. I hate that feeling of residue /powder on my hair and then the texture of it really put me off. I have now used a L'Oréal spray cover which is cheaper and better. To be honest I would rather have to go to the salon and have my roots done and treat myself !
Date published: 2020-12-20
Rated

2

out of

5
by
lisamf
from
Wanted to love this...
So I bought this as I am 5ft 2 and so when my roots show, they reallly do show and everyone can see them. Unfortunately, this has more of the texture of dry shampoo as other reviewers have said. It's a bit powdery and gross and I wouldn't buy this again as I litrally just had to wash my hair to get it out. At a distance, you don't notice the texture, but you can feel it and I wouldn't choose to use this product because of the feel.
Date published: 2020-12-19
Rated

5

out of

5
by
Deb53
from
Brilliant touch up
I really can't praise this product enough - it is brilliant for just that little touch up that is needed before the next trip to the salon. Colour wow is so easy to use, no mess and can use just enough each time. The light Brown matches my shade perfectly.
Date published: 2020-12-11
Rated

4

out of

5
by
luckyb05
from
Good
I was impressed by how well it worked on my brown hair, it really covers your roots and lasts all day. It's very easy and convenient to use, compared to spray options this doesn't go everywhere. The brush allows for precise application and doesn't pick up too much powder.
Date published: 2020-12-10
Rated

3

out of

5
by
Lady B
from
Root cover touch up
I haven't got many grays but the ones i have are definitely stubborn and tend to stick up and are of a completely different consistency and texture than the rest of my hair. I cannot cover the grays up with this powder unless I apply a lot of it .. which then turns my roots chalky and hard . I am sure it works better on blondes .
Date published: 2020-12-01
Rated

2

out of

5
by
nines68
from
Not for me
This is the second root covering product I have tried, and I have to say that this kind of thing is just not for me. I hate that feeling of residue on my hair and scalp so that I am hesitant to touch my hair. I would rather have to go to the salon and have my roots done more often than to mess around with such products.
Date published: 2020-11-30
Rated

3

out of

5
by
fiona787
from
NOT THE BEST
I bought this some time ago and decided to leave a review after using the product on several different occasions. It is difficult to apply properly, does not cover roots satisfactorily and looks a bit like having to much dry shampoo in your hear. All in all, not a miracle cure for your roots showing.
Date published: 2020-11-17
Rated

4

out of

5
by
maxarp
from
good
I usually use the dark or medium brown but have recently switched to the light brown to get a blend in at my hairline. I think the colour whilst a better fit has slightly less of a coverage over grey roots and so am needing to blend with the darker shades to remedy this
Date published: 2020-10-24
Rated

5

out of

5
by
Lucy410
from
Really works!
My hair grows so fast that I only get about 3 weeks in between hair appointments where my grey roots aren't showing. Colour Wow is perfect at dulling the shine of the grey hairs so they blend in more with my brown hair. It looks quite natural. It also lasts for days until I wash my hair again and I'm happy to report it does not rub off on my clothes or pillow case (although obviously be careful around pure white fabric if it's going to be in constant contact with your hair). This product is a must for me from now on!!!
Date published: 2020-10-16
Rated

5

out of

5
by
stylista69
from
Original and best!
I love this product, was recommended it by my hairdresser years ago and still come back to it although I have now changed to a lighter shade. It adheres to hair well and just helps for those last few weeks before getting my roots redone. It was so helpful in lockdown! Superb product and easy to apply.
Date published: 2020-10-05
bvseo_sdk, dw_cartridge, 18.2.0, p_sdk_3.2.0
CLOUD, getReviews, 26ms
reviews, product