US300022983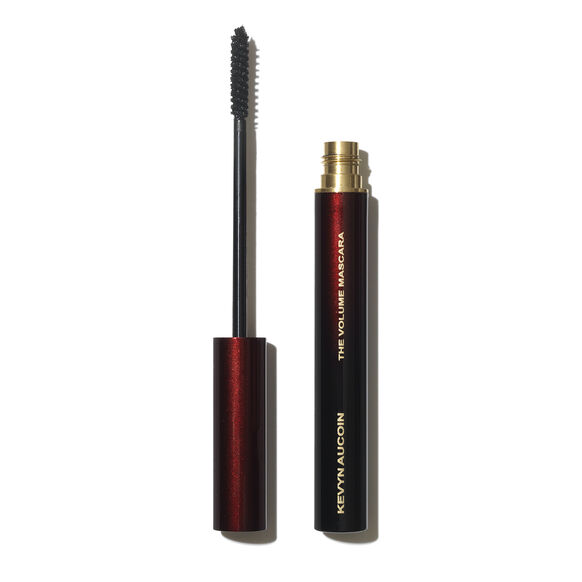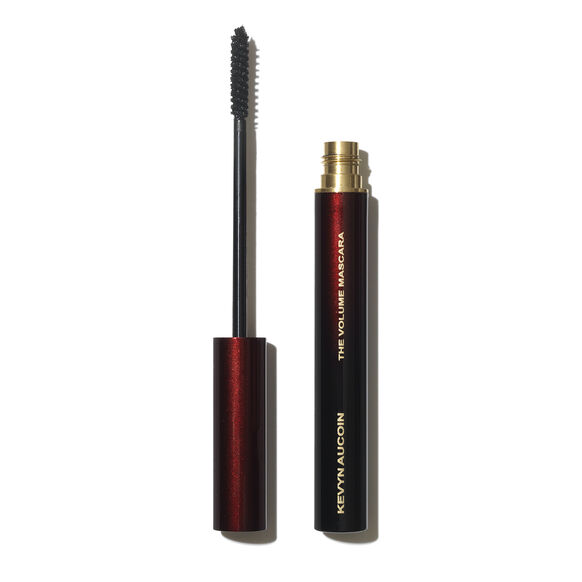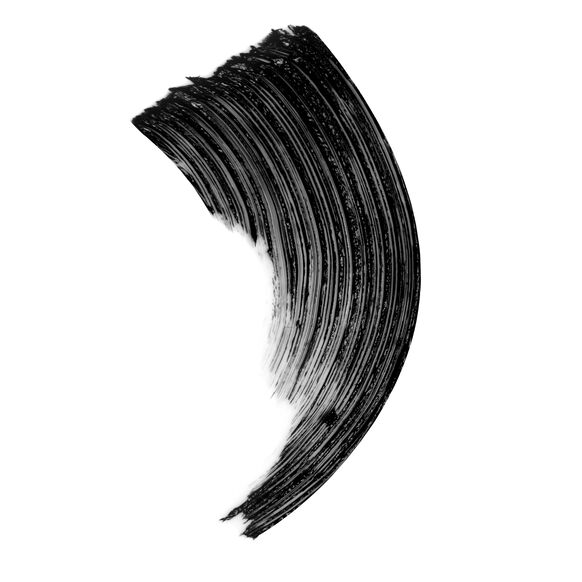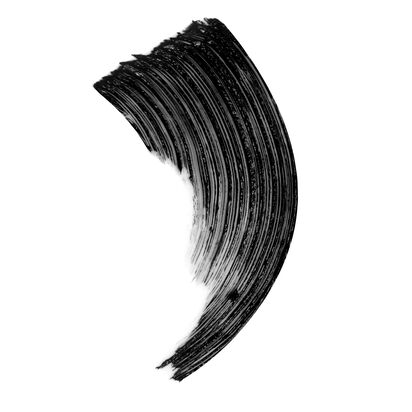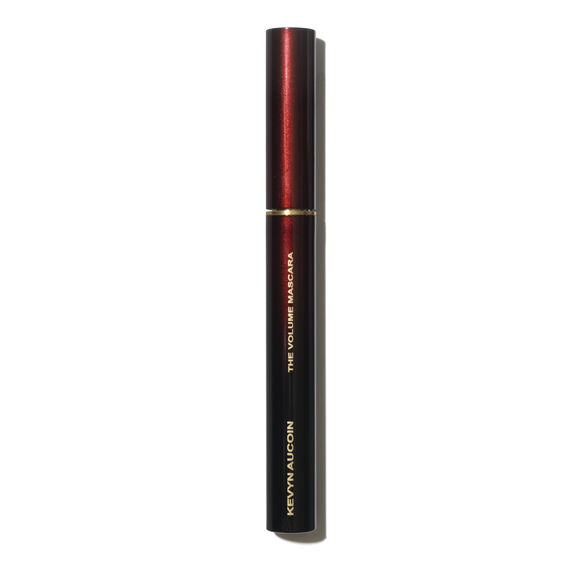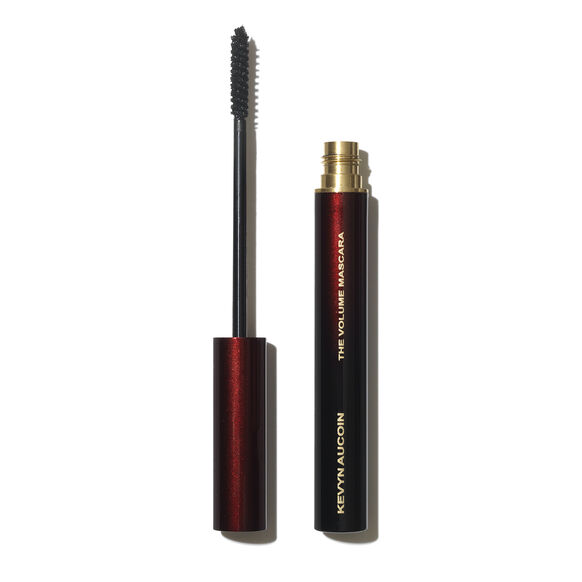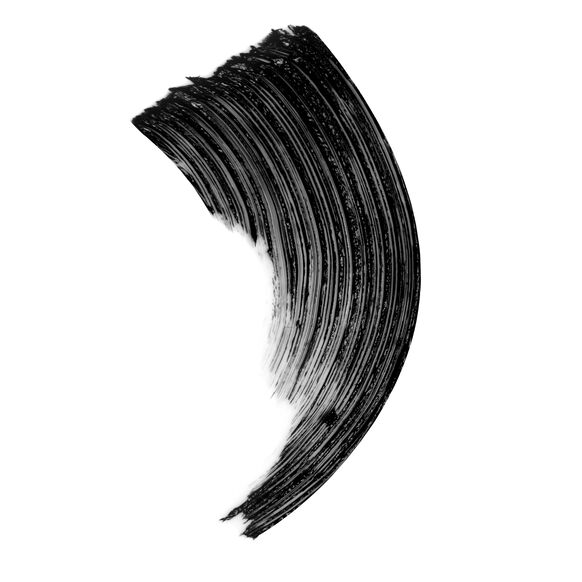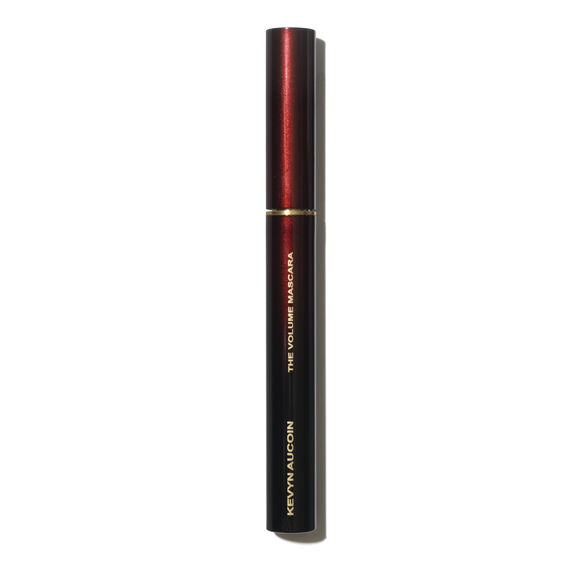 Thick, dramatic lashes for wow'em eyes.
This volumizing formula for ultra-dramatic lashes wraps each lash hair in a blanket of pitch black liquid for lashes that seem to last forever. Just one coat will create thick, voluptuous lashes that won't become brittle or clumped. Smudge-, drip- and flake-free, and easy to remove with warm water or eye makeup remover. Packaged in a slim, red tube with a thin spoolie for detailed application from roots to tips.
Key Benefits
Formula developed by famous makeup artist Kevyn Aucoin
Clump-free smooth coverage
One coat is all that is needed
Long-lasting
Jojoba oil keeps lashes soft and shiny
SKU# US300022983
TRACKED $7
Free on all orders over $50
Receive your order in 7-11 working days*(Please be aware that during sale and promotional periods your order may take longer to arrive).
EXPRESS $13
Receive your order in 1-2 working days* (Please be aware that during sale and promotional periods your order may take longer to arrive).
GIFT WRAPPING
If you'd like to send your order as a gift, we can add a beautiful finishing touch with our limited edition Christmas gift wrap. Choose complimentary gift wrap at checkout.


At this time we are unable to ship to P.O Boxes, A.P.O or F.P.O
Founded by world-renowned makeup artist Kevyn Aucoin, this luxury cosmetics brand offers a range of timeless makeup staples and exciting seasonal twists.
Rated

3

out of

5
by
LoulouFayed
from
Average Mascara
Love Kevin Aucoin usually but this, Average mascara. Some cons; it flakes a lot, the brush doesn't do much for the lashes apart from make them clump up, the price is up there for an average mascara. on the other hand; the tube has a nice weight to it (its metal), its very black in colour, its easy to remove, its truly waterproof and doesnt run. Make of that what you will but I will not be repurchasing and will keep on the hunt for one more suited to my short little blonde lashes.
Date published: 2021-09-03
Rated

3

out of

5
by
Makeupchat
from
Not a volumising mascara
My first KA mascara was the expert mascara which I absolutely loved. When I couldn't get hold of it I decided to give the volumising one a try after reading all the reviews. Well, I just don't get it with this… I have persevered for a couple of weeks, in the hope I would find the best way to apply but I don't get any volumising from it. My lashes are naturally long and I would say this definitely lengthens lashes (which I don't need) and has a slight lifting effect but it doesn't add any volume or thickness If you're after a lengthening mascara then definitely give this a try because it doesn't flake or smudge but as for volume? I don't rate it!
Date published: 2021-08-31
Rated

5

out of

5
by
Samantha90
from
False lashes
Very good mascara. Gives you a great finish and very intensive lashes. This mascara doesnt end up on your lid or unser your eyes after couple of hours like it happens with so many others. Its very easy to apply and the brush is easy to handle. I would buy this again
Date published: 2021-08-25
Rated

5

out of

5
by
Laura2005
from
Fantastic everyday mascara!
I wish I had discovered this sooner!! This is an excellent everyday mascara for those looking for a natural look - it is easy to apply and gives great definition, and lasts well throughout the day. If you're looking for big bold volume then this probably isn't the mascara for you, but it is a fantastic mascara!
Date published: 2021-08-19
Rated

3

out of

5
by
Jodyapple
from
Good, but not great
I've purchased this twice now, the first tube I had seemed to dry out quite quickly but I came back to it after a period of dry skin round my eyes so wanted a tubing mascara I could just remove with water so bought it again. On that front it does the job. The only other cruelty free tubing mascara I've found that is close is by number 7. The overall look though isn't anything to write home about. It's an ok mascara but there is no drama and for the price - I think I get similar results from the number 7 one. Pros are that it doesn't smudge at all, no pander eyes etc. Cons are, I think this tube is starting to dry a bit now too. After a second go, I don't think I would repurchase again but if you tend to get through tubes of mascara quickly it might be worth a punt for you.
Date published: 2021-08-16
Rated

5

out of

5
by
Anonymous
from
My lashes have never looked so good
I bought this, not expecting much. But wow was I wrong. They are very straight though so you need to curl afterwards if that's your thing. I'd definitely buy this again. No clumps at all when applying to my lashes. Also very lightweight and thin packaging.
Date published: 2021-07-18
Rated

5

out of

5
by
Joycee
from
Amazing Mascara
I have been using Kevin Aucoin volume mascara for a few years now. It is the only one that doesn't smudge when I get hot during exercise yet is still easy to remove at night. The brush reaches all those tiny inner lashes and gives volume & lengthens naturally. Quite expensive but it lasts ages.
Date published: 2021-06-09
Rated

3

out of

5
by
blou
from
Good for volume
I bought this a month ago and while I do like it, it's not my favourite mascara. It does give great length & volume, but clumps very easily. I've started using a different brush which helps, but I've also found it transfers to beneath my eyebrows which isn't the best look!
Date published: 2021-06-06
Rated

5

out of

5
by
Barnebous
from
My No.1
My perfect mascara. My eyelashes seem to be completely transparent and this mascara does the dream job of making them inky black, long and defined. For me, this is the ideal combination of looking almost as if I am not wearing makeup but have been blessed with Elizabeth Taylor's magnificent lashes. Doesn't add lots of volume but that is how I prefer it. One of the excellent in-store experts explained that I should very gently slide the mascara off when cleansing.
Date published: 2021-05-15
Rated

2

out of

5
by
Itsmelucy
from
Beautiful packaging but that's it
I love this packaging. I think it's the most beautiful packaging I have seen for a mascara, it feels luxe and it feels heavy, and the size of the brush is amazing but unfortunately it didn't work for me lashes. It didn't give me any length or volume.
Date published: 2021-05-04
Rated

5

out of

5
by
Katien4
from
You need this
Having previously used Benefit, Hourglass and other high end mascara, I can confidently say this is the best I've used. It is really black and coats lashes easily. I have quite fair, average length lashes and just one coat defines them nicely - two coats gives mega volume. I get compliments on my lashes for the first time. The best part is that it doesn't budge all day, even when my eyes are watering from hay-fever. But then when i come to take it off at night, magic happens! It almost peels off as soon as I sweep water or balm over my eyes. No need for scrubbing. Well worth the price tag.
Date published: 2021-04-28
Rated

5

out of

5
by
Carocaro
from
Great mascara ❤️
I really like this mascara - I use it alongside Kevin Aucoin's brilliant eyelash curlers and the two together give a really good result. It stays in place all day. When applying it doesn't clump on me - it does seem quite wet and transfers onto my eyelid area a little bit but that's probably just my poor application and it easily wipes off! Great mascara ❤️
Date published: 2021-04-25
Rated

4

out of

5
by
clarepr
from
Lovely product
This is the first time trying the product and have always used the Clinique version. It gave a lovey length and definition to my lashes. Not sure its worth the price when other brands can give the same effect. It gave a nature look so if you want the stripper lash look this isn't for you
Date published: 2021-04-16
Rated

1

out of

5
by
Lupin
from
Sticky and clumpy
Thought I'd try this after the rave reviews. I can't believe it's so popular. It left my eyelashes looking like stalks. But worst of all it feels drying and sticky. If you scrunch you're eyes up - a sneeze or a belly laugh - your eyelids stick together briefly. I tried wiping the excess off only applying a lighter layer but it's still had the same effect. There are much better mascaras than this for 1/2 the price.
Date published: 2021-04-05
Rated

3

out of

5
by
Lisboa
from
Great volume and long lasting
After reading so many reviews, and because I'm a fan of the brand I had to try it. It is very good, gives great volume without being "spidery" and is very long lasting, however I find the price a bit high because like any other mascara the validity after opening is not long. However if you have the money I highly recomend.
Date published: 2021-04-01
Rated

5

out of

5
by
50Rach
from
Perfect mascara
I have found my perfect mascara! This instantly adds noticeable volume to my lashes with just one coat for everyday but the effect can be amplified with additional coats if desired. Even better, it does not budge or smudge at all during the day. Will be repurchasing on repeat.
Date published: 2021-03-23
Rated

4

out of

5
by
MST42
from
Small isn't always a bad thing
I had this mascara as a gift. When I first opened it and saw the size of the brush I was a little worried that this wouldn't give me the volume that I like. I struggle with mascaras I find that they either smudge under my eye or The fibres in the mascara drop down into my eyes or you get that really thick clumpy look to your lashes. This Mascara is the only mascara that I have used that doesn't smudge under the eye. The brush maybe small but that's good to get into those hard to reach areas like the lashes in the corner of your eye or your bottom lashes it does given nice natural look to your lashes with a couple coats if you wanted more of a fuller look then add another coat.I wouldn't say this mascara gives a huge amount of volume though so if you like that full on fake look this isn't the mascara for you and it doesn't give any curl to the lashes. I also found it a little tricky to get off. It's almost like a waterproof mascara.
Date published: 2021-03-16
Rated

5

out of

5
by
Kath_V
from
Great for sensitive eyes
I struggle to find mascaras that do not smudge but this is fantastic. I never end up with panda eyes! The mascara is buildable and I find that it lengthens and separates my lashes. It is definitely obvious that you have mascara on but one coat can be used for a fairly natural finish. I'd recommend using the eyelash curlers beforehand to give a nice 'wide open eye' effect.
Date published: 2021-03-08
Rated

5

out of

5
by
Helsj
from
Love this product.
I have been using this mascara for two years now and I am so happy with it as many other mascaras were on my face an hour after putting it on. This stays in place , gives long fine lashes and is easy to remove. The search for mascara stops right here
Date published: 2021-03-07
Rated

5

out of

5
by
EvL
from
My favourite (tubing) mascara
I got this after my friend in London suggested I'd buy it. She loved it and now do I too. It is a tubing mascara, which means no flakiness and amazing lashes. You simply wash it off with warm water. It really elongates your lashes, opens up your eyes. I have bought about 4 since my friend first recommended it to me. If I have to think of one downside, it is that the remains are hard to get out of your bathtub, if you take it off in there, haha. That's how good it is.
Date published: 2021-03-07
Rated

5

out of

5
by
Shari R
from
Best eyelashes!
I love this mascara, it's my go to product for making my eyelashes look incredible and realistically longer and darker and more luxurious. Removing with only warm water has ensured that I don't lose lashes and this makes me even more loyal to this product, love it!
Date published: 2021-03-07
Rated

4

out of

5
by
CWills
from
Good product
I have purchased this mascara many times. It is my go to mascara and the main reason is that it washes off in tubes so no need for harsh eye make up removers (which I don't like using). I also like the natural look this gives. Only downside is that t does not last too long.
Date published: 2021-03-05
Rated

4

out of

5
by
SueBee
from
Grows on you
I was initially disappointed with the results when using this product. I feel it should be renamed The Long and Pretty Mascara, as this is what it delivers and does so very well. I was using a different and very much a volumising mascara and so initially I was somewhat overwhelmed. Having spent a little time with this new mascara I can confirm I am now smitten and would seriously consider buying this again. It lengthens. It separates. It doesn't flake or end up smudging. It looks like I have seriously amazing natural lashes. I also like the different style of brush.
Date published: 2021-03-04
Rated

5

out of

5
by
HarriAsh
from
One I always return to!
I love this mascara and have been using it for the past six years (apart from a break in manufacturing when it was impossible to get hold of!) I've tried other mascaras, but I always return to this. I love the simplicity and it's easy to remove with just water. It doesn't smudge or run and no clumping experienced. Just good, simple everyday wear.
Date published: 2021-03-03
Rated

5

out of

5
by
Zuze
from
Great
I love it!!!!! I was complimented on how pretty my lashes are!! If I wanted a more dramatic look, I would wait a few seconds and apply a second coat.My lashes did not feel heavy or crunchy nor did they stick together when I blinked as some have done in the past.
Date published: 2021-02-26
Rated

4

out of

5
by
annFAN
from
Great high-end mascara
This is one that mascaras that works well on its own but works wonders in conjunction with oy mascaras. A while ago I got a tip fry make up artist to always combine 2 mascaras for perfect false effect from root to top. Because of short bristles and wand shape it gets to the roots of your eyelashes perfectly to create nice volume - you will need 2,3 layers of that. Then top it up with a big brush, lengthening mascara like Dior show e voilà - false lash effect guaranteed! It doesn't smudge, create spider leg effect, doesn't fade - it's a really deep black, luxurious finish. If you use it on it's own it will give you a more everyday look which is also fantastic!
Date published: 2021-02-19
Rated

5

out of

5
by
Gilly123
from
Best mascara ever
I first bought this product last year and have bought 3 more since. I usually chop and change mascara trying to find the perfect one and this is it ! It goes on easily and can be built up to as thick as you want. The brush prevents clumping and separates lashes. Removing it is a joy as the tubular formula makes it simply slide off on a flannel. Genius !
Date published: 2021-02-17
Rated

2

out of

5
by
Shotson
from
Lovely Mascara but..... smells like rancid cow's milk!
I've been buying this mascara for more than a year and normally love it, have even bought as presents for sister and daughter. However this last tube I have still has plenty in it but it now STINKS! Manufacturer could offer no information or help. Not happy about that so I have to guess you need to use relatively quickly or else ........
Date published: 2021-02-14
Rated

4

out of

5
by
Om06
from
No transfer
I have really hooded eyes so am always looking for a mascara that doesn't transfer to eyelids - read an article about tubing mascaras which recommended this one so I decided to buy it! Definitely would recommend - wore it for 10 hours and no black smudges on my eyelids. Not the best mascara for volume but more for day to day.
Date published: 2021-02-07
Rated

5

out of

5
by
Ellabella
from
Only mascara I will ever buy
I've been using this mascara for a few months now and it's the best one I've ever had. I've had lots of trouble finding a good one but found that every other one I've tried has transferred to my under eye making it seem like I haven't slept in weeks - not hot. This one although the tube drys out rather quickly it is amazing while it lasts and I can very much justify having to buy a new one every 2 months or so. Has a really fine brush to apply with which makes it easy to apply. Honestly I will never buy any other mascara. Also I've tried the one in the purple bottle aswell, pretty sure it's supposed to be volumising or something and it's just not as good as the original.
Date published: 2021-01-30
bvseo_sdk, dw_cartridge, 18.2.0, p_sdk_3.2.0
CLOUD, getReviews, 27ms
reviews, product