UK200025893
International delivery restrictions.
Learn more
We are unable to ship this item to certain countries.
Find out more
.
This product cannot be shipped to locations outside the UK.
This product cannot be shipped to locations outside the UK.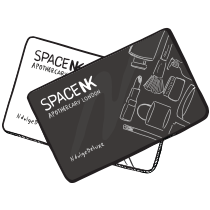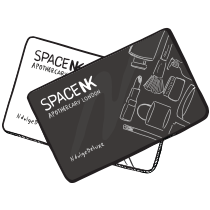 Enjoy stylish and scented lived-in locks with the Ouai Super Dry Shampoo, a hair care product for reinvigorating day-old looks.
Enriched with rice starch, rhodiola rosea extract and volcanic minerals, this potent dry shampoo quickly soaks in dirt and oil to leave locks with a clean, natural look. The ultra-fine mist will not create a chalky build-up and remains invisible once applied. Enriched with the brand's sumptuous Melrose Place fragrance, the dry shampoo will envelop the locks in a delicious aroma of roses and white musk.
Ouai Super Dry Shampoo can be applied to dry hair. Start off by misting on to the roots, then work through the mid-section and fluff up.
Key Benefits
Hair remains looking and feeling clean between washes
Ultra-fine formula soaks up oils
Extends the look of blow-dry styles
Adds volume and the brand's fresh Melrose Place fragrance
Suitable for all hair types and colours
SKU# UK200025893
Shake it up. Holding the bottle 6" (15 cm) from your hair, blast roots then, flip hair over and fluff with your fingers.
TRACKED €5
Free when you spend €50 Receive your order in 5-7 working days* (Please note, during Sale periods and promotional offers this may take up to 7 working days).
E-GIFT CARDS
Delivered instantly by email, Free Delivery

GIFT WRAPPING
If you'd like to send your order as a gift, we can add a beautiful finishing touch with our gift wrap. Choose complimentary gift wrap at checkout.

*This option is available for all UK Mainland addresses, excluding the Scottish Highlands and other parts of Scotland.
Ouai means yes, in that casual, Parisian way. It's about saying yes to real hair for real life. And to looking chic, no matter how many followers you have.
Rated

3

out of

5
by
Andy52
from
Nice
I have heard great things about Ouai as a brand. I got this as a sample. I loved the smell of the dry shampoo and the packaging is lovely, sleek and minimalist. However, I found it no better or any different from high street versions plus I found it a little gluey for me.
Date published: 2021-04-09
Rated

3

out of

5
by
esc9
from
Nice packaging/smell
Nice subtle packaging and scent compared to supermarket brands which I appreciated on my dressing table. However, in terms of results these were no different from other dry shampoos I purchase for a fraction of the price. Perhaps it feels slightly lighter and less chalky in the hair but not significantly enough to continue using.
Date published: 2021-03-10
Rated

5

out of

5
by
ejthtw
from
Amazing
I have tried all kinds of dry shampoos from the cheapest to very expensive, and this has immediately shot to the top of my favourites. Sprays on quite white but this is easily dispersed with a massage in and brush out, and hair is left really clean-looking and bouncy. So many dry shampoos leave itchy residue and give me a really irritated flaky scalp, but this does not at all. Finally, it smells incredible. I keep getting whiffs of scent when I move my head, even though I only applied a small amount last night!
Date published: 2021-03-02
Rated

4

out of

5
by
Princess Sam
from
Lovely signature scent!!!
I know the scent shouldn't be the main priority when purchasing a dry shampoo but i absolutely love the Ouai signature scent, and this does not disappoint.. it delivers on the 'lazy gyal' days when i don't feel up to washing my hair and gives me that extra day off wear.. it sprays on quite powdery white but once rubbed in and gently brushed out it gives the impression of newly styled hair and the scent is amazing i can see myself repurchasing happily again :)
Date published: 2021-01-28
Rated

5

out of

5
by
Charlgaga
from
The best.
I've tried a lot of dry shampoos and this is my favourite. It's quite heavy duty and comes out very white, but rubs in easily and smells divine. I've found some other dry shampoos to be lighter but not as effective. This doesn't need topping up during the day and is a go-to item for me.
Date published: 2021-01-09
Rated

5

out of

5
by
Chloe Emma
from
Great product!
I am so happy I tried this Ouai Dry Shampoo. It makes my hair feel so shiny and look freshly washed. It has a really lovely scent too. Although it is on the pricey side, it is definitely worth the price tag! Overall a great purchase for anyone who loves Ouai products!
Date published: 2020-12-30
Rated

5

out of

5
by
CYH
from
Favourite
I've tried many dry shampoo products and this is probably my favourite. I absolutely adore the Ouai signature scent so the long lasting scent is a bonus for me (and I get so many compliments!) but above all it's a product that works. It keeps my hair looking matte and fresh, and doesn't leave any greasy or powdery residue.
Date published: 2020-12-10
Rated

1

out of

5
by
Sam007
from
Was hoping for more
I usually use a cheaper popular brand dry shampoo, but thought I'd treat myself and discover why I should use this instead. Unfortunately it didn't seem to take away or prevent any oiliness, it left my hair looking and feeling limp, and the scent was too overpowering. My hair is quite fine, although there is a lot of it, so perhaps it is better suited to thicker hair.
Date published: 2020-12-03
Rated

4

out of

5
by
heyheyhey1234
from
Wonderful
I didn't expect to like this as much as I do. It's terribly useful and helps me keep a blowdry a day or two longer without looking too oily. I have very thick hair and a very sensitive scalp but used sparingly this has been fine! Other dry shampoos Ive tried left me feeling itchy and uncomfortable.
Date published: 2020-10-04
Rated

3

out of

5
by
111sezzie
from
Bit heavy for fine hair
I purchased this a few months ago but haven't used regularly until recently due to the lockdown etc. Unfortunately I find it a little disappointing. I have fairly long straight fine hair and it doesn't seem to give the volume I was hoping. My hair still looks lank after using it and doesn't feel revitalised. If you don't work it through too much and just rough the roots up it seems better. The fragrance is fresh and I find it a bit strong.
Date published: 2020-09-29
Rated

3

out of

5
by
tigerlillyuk
from
smells too strong for me!
i wanted to try dry Shampoo trying to wash my hair less as its only the scalp get greasy and rest of my hair is dry and fizzy. I bought it with Ouai shampoo and condititoner for thick hair. nice product did it job, but the smell was too strong for me!
Date published: 2020-09-06
Rated

4

out of

5
by
beautyaddict90
from
Good but don't like scent
Works really great as a dry shampoo, sorts out grease but doesn't leave your hair sticky or powdery, just feels like fresh hair. Personally I just don't like the fragrance which is quite strong and long lasting, which is good if you like the scent, but not for me unfortunately. Would recommend to try as it is a good product.
Date published: 2020-08-23
Rated

4

out of

5
by
EmE7
from
Very good for fine hair
This product is one of the best I've tried whilst trying to combat greasy roots - it breathes new life into my fine hair. I feel confident to be out and about without needing to wash my hair every single day. It has a strong perfume smell, which will last all day, I don't mind it but it might not be for everyone. Overall worth every penny as it works wonders for me.
Date published: 2020-08-12
Rated

5

out of

5
by
acc7000
from
Super useful!
I found this Ouai super dry shampoo by accident and I'm so glad I did. It has been the most effective one I have tried to date - and even made lockdown hair looked kinda ok! Yes, it's pricey, but then so are a lot of products that we choose to buy for our health and beauty needs. For me, it works well and therefore worth the price.
Date published: 2020-06-10
Rated

5

out of

5
by
Jkm14
from
The Quai to go for refreshed hair!
I've been loving this dry shampoo for around a year now. I'm not a dry shampoo addict and in fact I'd say I'm the opposite! I find that most drugstore dry shampoos cause my hair to fall out and my scalp generally doesnt get on with it. However, I was in desperate need for a dry shampoo for when i was going on a night out, or just to lightly refresh my hair after work if I had plans. This Quai dry shampoo is excellent - it doesn't leave hair crunchy, overly dry or with a weird grey cast. My scalp doesn't feel itchy after using this and it washes out very easily. I love it!
Date published: 2020-05-25
Rated

4

out of

5
by
irduder
from
Lovely dry shampoo, but not affordable!
I purchased a bunch of Ouai products as a treat for my hair during lockdown and I do love this dry shampoo (plus the scent is incredible). It doesn't leave any white residue which is wonderful and makes my hair feel lovely. I'm not sure if I would repurchase afterwards, however, as cheaper alternatives do still work well for my hair. But if you're looking for a treat, I do recommend!
Date published: 2020-04-28
Rated

2

out of

5
by
julesp
from
Very average product
I found this a very average product. I didn't love the texture or smell, and much preferred cheaper products like Batiste dry shampoo. It's doesn't seem to soak up oils or make my hair look fresh. For the price, I expected a better product and definitely wouldn't recommend or repurchase.
Date published: 2020-04-19
Rated

3

out of

5
by
KJL
from
Not so sure
Not my favourite. I have oily hair (mostly around my scalp) and after a day, if I don't want to wash my hair, I need something to make my hair less oily and this does very little for me personally and for the price I was hoping for a bit more. It does have a fine spray, which is a plus. Another thing i noticed personally was the scent when you spray, it can be quite overwhelming.
Date published: 2020-03-26
Rated

5

out of

5
by
Jeebes
from
Never have to worry again
This product is just brilliant for busy gals, busy mums or busy bees! It's sprays on effortlessly and honestly just makes your hair look washed and clean in an instant. No powdery residue in sight like the cheaper brands. This has definitely earned its place as basic essential in my bathroom cabinet.
Date published: 2020-03-26
Rated

5

out of

5
by
Sally91
from
converted
I am absolutely loving this dry shampoo since I bought it. It is very fine yet powerful. It lifts and massages in my roots perfectly. It has no chalk like effect either. I like that it is a big bottle too, I have been using mine for a few months now and it is still going strong and I use it every other day. It also has a lovely scent that isn't overpowering. Will definitely repurchase.
Date published: 2020-03-19
Rated

1

out of

5
by
Aleksandrap
from
Not impressed
This is very expensive for what it does. It smells very nice but it doesn't fix the problem. My hair looks pretty bad after applying it. Living proof has much better dry shampoo in my opinion. I'm very disappointed in all OUI products so far, and I've tested around 5. I definitely won't be repurchasing this product again! However definitely try Living Proof!
Date published: 2020-03-16
Rated

5

out of

5
by
BeautyJunkie1988
from
Holy grail dry shampoo!
You're probably thinking it's dry shampoo at 5 times the price of most other ones. I previously used to use Colab and Batiste religiously and interchange between them. One impulse decision led me to purchase this and I have not looked back since! The smell is just divine, it does not leave any powdery type residue in hair and your hair really bounces out with it. Looks amazing on your bathroom shelf. Must have product for every boy and girl!
Date published: 2020-03-12
Rated

5

out of

5
by
ellistc
from
One of the best I've tried!
Up until now I've only been a big fan of one premium dry shampoo and that is IGK's First Class but now I have another for less intense days. This is such a fine mist that leaves no visible white patches or chalkiness on the hair or scalp. It even adds some much needed volume to the roots and allows me to extend my hairstyle by a few extra days. It also smells divine and I'm now very keen to dry more from OUAI.
Date published: 2020-03-07
Rated

4

out of

5
by
jemima96
from
A definite difference from drug store brands...
I have previously only used drug store brands (Baptiste etc) and found they can be heavy on fine hair and drying to the scalp, leaving it feeling chalky. This product, although with a higher price point is significantly better for my fine hair without weighing it down whilst also making it smell amazing! However, for the amount I use (every other day) I have found it doesn't have the most product within.
Date published: 2020-02-18
Rated

5

out of

5
by
Raq521
from
Fabulous product!
There is a reason Jen Atkin is as famous as she is and now we can enjoy her products! This is a fantastic product which really elevates dry shampoo beyond any other product on the market. Initially I started off with Batiste dry shampoo and then went on to Colab. But my search didn't end there and I stumbled across this product in store - the smell is sensational, it REALLY WORKS, makes hair voluminous without the weight and the item is not chalky. Highly recommended and feel that my search for the holy grail dry shampoo has ended!
Date published: 2020-02-01
Rated

4

out of

5
by
JIL15
from
Excellent product
This is the best dry shampoo I've used to date. It transforms greasy hair instantly and smells lovely. My complaint with most dry shampoos is not that they don't work (a lot do) but rather the chalky residue as you run your hands through after meaning the hair looks clean but doesn't feel it! This product leaves the least residue of any dry shampoo I've used. If I run my hands through my hair, there's hardly anything at all and any residue there has just been has just been a very fine powder that brushes out well leaving the hair clean and shiny. The hair doesn't look at all white and doesn't have a look of having been covered in talcum powder like you get with some dry shampoos. I'm not aware of the initial nice smell lasting but the hair does smell clean (if a little like the typical smell of dry shampoo). The spray is really efficient and powerful which I think means it's quite economical and probably adds to the effectiveness.
Date published: 2020-01-24
Rated

5

out of

5
by
LaceLemons
from
Ouai oui!
I have tried most dry shampoos out there in different price ranges and this is now my firm favourite. The scent is gorgeous as with all Ouai products. But the dry shampoo itself is amazing. It's not chalky as such but really does absorb the oils. And bonus removes the smell of the tube after a day at work and going to the gym etc. I find it helpful as a boost in the morning after washing as well for volume. But the real awesomeness is that it does work as a proper dry shampoo on the second day meaning I don't have to wash my hair each day. I'm now on my third can... I will be a fan for a long time yet.
Date published: 2020-01-22
bvseo_sdk, dw_cartridge, 18.2.0, p_sdk_3.2.0
CLOUD, getReviews, 8ms
reviews, product