IN FOCUS
Jamie Genivieve's 5 Tips For Perfecting Your Base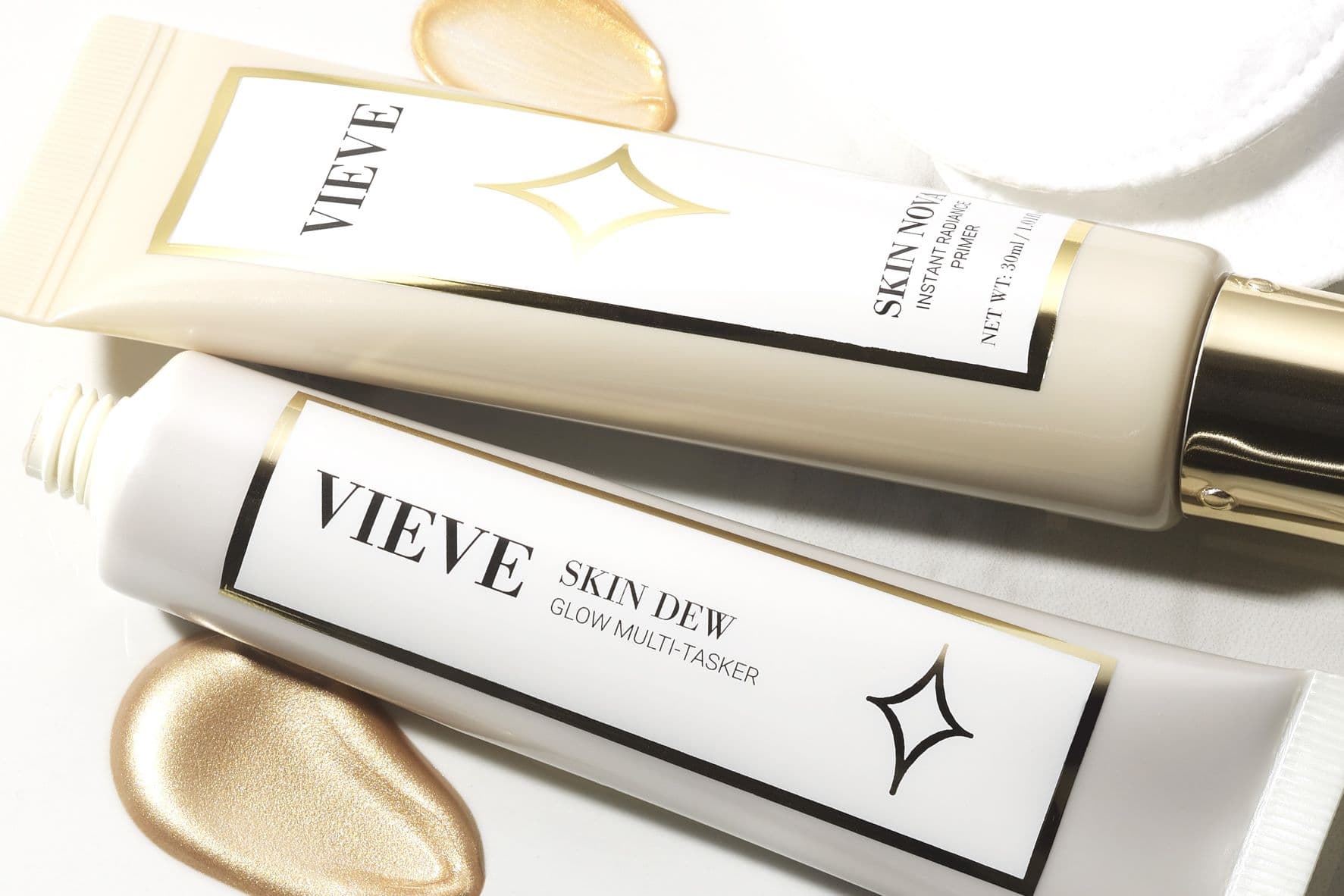 All great art starts with a great canvas. That goes for makeup, too. Because, layer your products (however expensive they may be) on skin that's suffering from dryness or deyhydration, roughness, excess oil, or just plain old neglect, and you'll be faced with a number of makeup woes. We're talking
bronzer
that looks patchy,
blush
that won't stay put, and a very real struggle to secure that 'glow'.
So how do we get our base looking its best? With tips on how to prep, the importance of building your base gradually, the
best tools
for the job, and coverage techniques for pesky problem areas, Jamie Genevieve, Founder of Vieve and expert makeup artist gives us the answer. Read on to discover her top five tips on how to achieve a flawless makeup base.
1. Be sure to prep
"Prep is extremely important," says Jamie. "Not only is it important to protect your skin with SPF for sun protection, but also prepping your skin to get rid of any dead skin and hydrate your skin will ensure your makeup has the best look initially while helping your base last as long as possible," she tells us. What prep products does she swear by? "Hyaluronic Acid and a gentle acid toner before makeup can ensure you have a really smooth base," says Jamie. After that, some additional Vieve products are a must in getting your makeup base prepped and primed.
Jamie recommends:
2. Keep it natural
"Less is more," Jamie tells us. And when it comes to creating a flawless makeup base, that means "building up in sheer layers whilst targeting what it is you want to change or enhance about your appearance, if that is the case." Why is this light-handed approach to makeup application so important when it comes to our base? "A little bit at a time is key as too much product too soon can be what makes your base look cakey," Jamie warns.
Jamie recommends:
3. Use the tools you have
"I love using different tools for different reasons," says Jamie. "I think the VIEVE brushes are my ultimate favourite when it comes to doing makeup on myself and other people. That said, sponges are really great when you want to push product into the skin for a seamless finish," she suggests. "It's also quite nice to run a sponge over your look even after you've used your fingers or brushes," Jamie adds - a damp sponge is a great tip to get skin glowing, as we know. And as for fingers, "using your fingers for makeup is the first thing you learn when you are younger and is great if you are in a bit of a pinch," says Jamie. Nothing wrong with that, as long as they're cleaned thoroughly first.
Jamie recommends:
4. Pay attention to problem areas
"Camouflaging a blemish goes back to skin prep, ensuring that the skin is prepared properly so that there is no dry or flakey skin," says Jamie. "Most importantly, the area around the blemish needs to be hydrated and clean," she adds. When it comes to concealing, "again, less is more," Jamie says. "Go in with a product that you know has great coverage, but there is no need to go in with a thick layer, especially when you use products like my VIEVE Correcteur de teint Modern Radiance, 22,00 £. It has a medium coverage that's great for building up as needed," Jamie tells us. And a word of warning from the expert makeup artist - "a mistake that most people make is going full coverage over their entire face to cover up blemishes," says Jamie. Don't do this. Instead, just "add a little bit more coverage on the blemish itself."
Jamie recommends:
5. Highlight your assets
On skin that has been sufficiently prepped and cared for, there's nothing that brings out your glow quite like highlighter. But how do we apply it for the best results? "The best place to place highlighter is the high points of the face," says Jamie. "I love to bring my highlight over my brow bone, cheekbones, bridge of the nose, and cupids bow," she instructs. "When you use a creamy or liquid highlighter like VIEVE Rosée de la peau, 19,00 £, pat it out with your fingers to make skin look naturally glowy on the high points of the face," Jamie adds. It's her top tip for helping skin look like it glows from within as opposed to creating an obvious highlight sheen.
Jamie recommends:
Jamie's Tips for a Perfect Eye Makeup
These tips are key for ensuring a beautiful, even base, but also for helping your colour products last. To finish the look, here's Jamie's advice on how to approach eye makeup once your base is ready.
"The key to ensuring your eye makeup lasts is layering," says Jamie. "I recommend starting with a clean lid and applying a long-lasting base to your eye like the VIEVE Baguette oculaire, 21,00 £. Once you have applied your base (remembering less is more as you don't want too many creamy products on the lid), I would then set it with your first shadow colour. You can then start adding further powder shadows for depth and dimension and build colour. If you love a precise flick then our VIEVE Power Ink Liner - Noir minuit, 19,00 £ is the go-to. It's crafted with a flat edge to give you ultimate control even when creating intricate eye looks."