IN FOCUS
4 Easy Swaps To Make Your Beauty Routine More Sustainable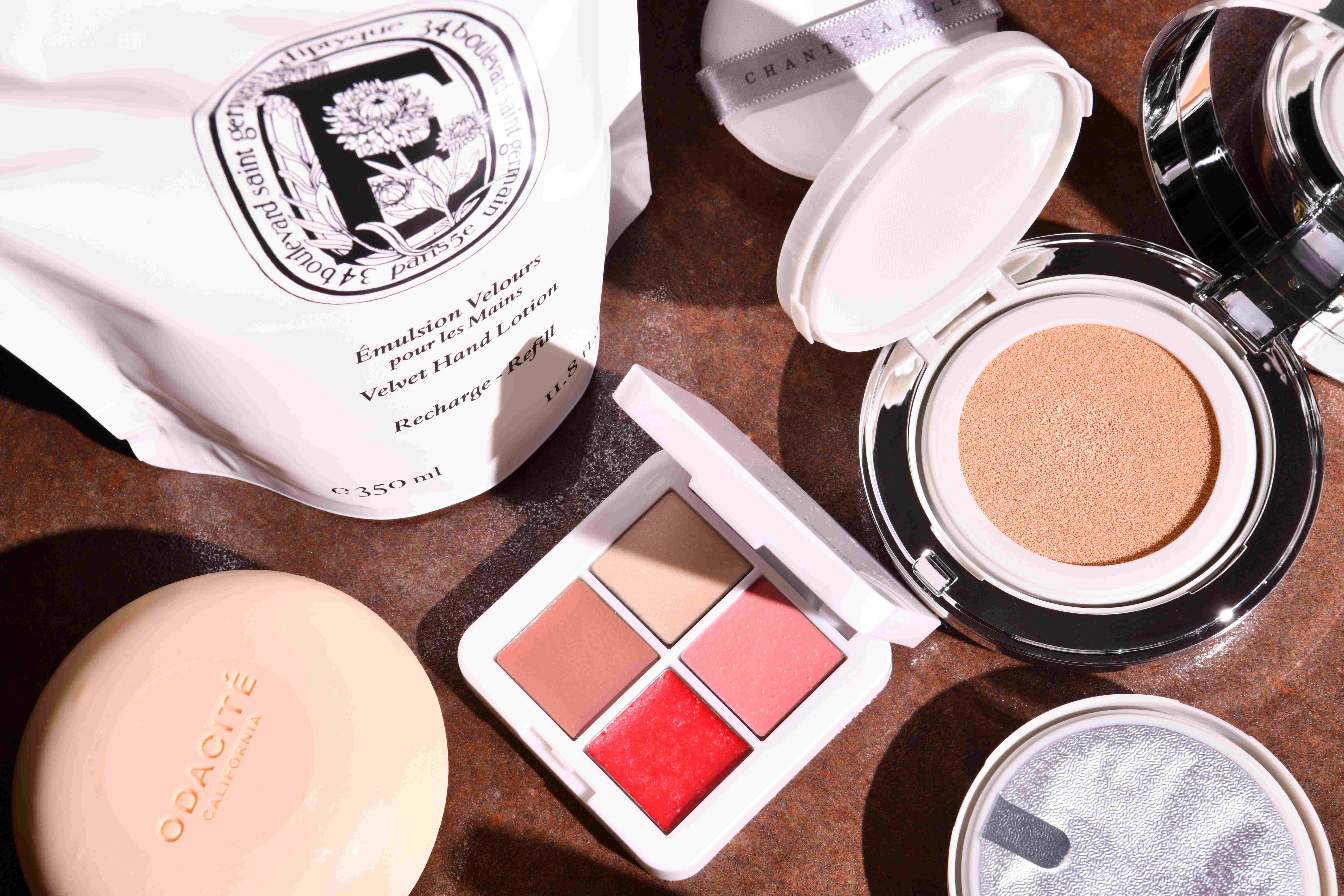 With so many planet-friendly beauty options available to us, it's easier than ever to practise conscious consumption and do what we can to act sustainably. And with many eco beauty products, it doesn't even feel like we're compromising. From solid, package-free shampoos that leave our hair in its best condition yet, to refillable options for our favourite day and night creams these eco swaps really do deserve a place in our beauty cabinets.
Now, we all have our cannot-live-without products, and for those who searched high and low for a favourite, only to discover its packaging is less than desirable for the planet. Here's Jayn Sterland, Chair of the Sustainable Beauty Coalition's advice: reduce, reuse, return. Either "don't buy it in the first place (reduce), re-use the packaging, or return to the industry through the instore recycling services," she tells us.
As part of our Better Space initiative we've teamed up with
Handle
help you with the 'return' part. It's an eco-first initiative which saves your product packaging from landfill and turns it into timeless beauty pieces. Want to get involved? Simply pop your empties into a Handle recycling bin (located at Space NK stores) and feel comforted knowing you've made a kind move. The best bit? You can still buy that favourite product, guilt free.
Ready to take a sustainable beauty step further? These simple tips from Jayn will help you on the path to eco-consciousness.
1. Opt For Solids Over Liquids
Swapping liquid cleansers, soaps and shampoos for solid formulas is by far one of the easiest changes you can make to your routine. Solid soaps and shampoos do not contain copious amounts of water or require plastic packaging and they're travel-friendly, last longer and tend to be lighter on your bank balance. Odacité 552M Soap Free Shampoo Bar, $29.00 is vegan-friendly and uses coconut oil to cleanse hair and remove any product build-up, while Malin + Goetz Peppermint Bar Soap, $16.00 deserves a place next to your sink or in the shower as the uplifting, multitasking formula can be used on your hands and body.
3. Recycle Your Packaging
We've all been guilty of absentmindedly chucking empty products straight in the rubbish bin without considering if they can be recycled. However, a lot of beauty brands are striving to make the bulk of their packaging recycling. REN Clean Skincare and Caudalie are leading the way with 100% recyclable packaging for most of their products. To make your life even easier, follow David Delport's tip and have a recycling bin in your bathroom.
4. Opt For Multitaskers
Rather than having a blusher, several eyeshadows and countless lipsticks, look to multitasking products, such as RMS Beauty Signature Set, $48.00 and which can both be used across your lips and cheeks (and we've been known to swipe across our eyelids too!). A lot of makeup artists use a lipstick across the eyes and cheeks too for a subtle hint of colour. Opting for multitasking makeup products is another nifty way to reduce your plastic consumption, potentially save some money and potentially lighten the load of your makeup bag.
5. Join The Empties Movement
There is always an exciting new trend or product that everyone is talking about. Using up your formulas before investing in new ones is one of the biggest differences you can make. It reduces waste and rather than posting your jam-packed shelfie on Instagram, you can share your empties.