IN FOCUS
4 Smart Ways To Shop Beauty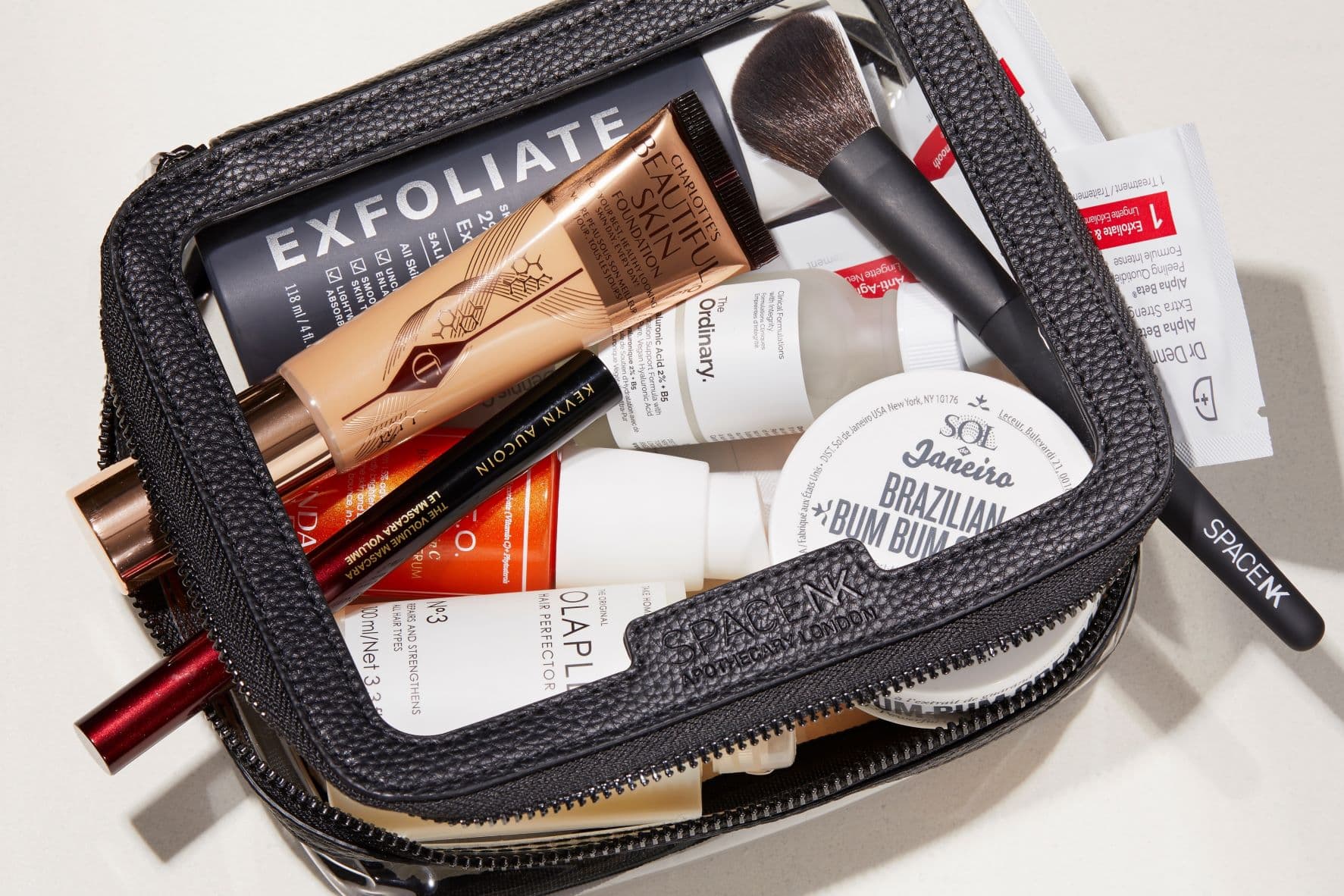 The cost of living is on the rise. And, while we're doing our best to cut back on luxuries and accommodate the new wallet pinch, we shouldn't do it at a cost to our happiness. For many, happiness is exactly what beauty products bring; whether it's
scented candles
that spark your joy, a lick of
lipstick
that boosts your confidence, the glow you get from skincare, both inside and out, or something else, we have good news - there is a way to fill your beauty basket without breaking the bank.
We're not just talking about
sale shopping
(although, yes, that's always a good way to save some pennies). This is about being savvy with your purchases and considering how to get more from your products without the extra cost. Want to know more? Read on to discover four tricks for shopping beauty, the smart way.
1. Buy more, for less
You may have seen a number of plus-sized products popping up recently. And for good reason. Obviously they're bigger, which means they last longer, but more conveniently - when we're investing in one of our favourite products, choosing a larger size delays our need to re-purchase a top up. What's more, nine times out of ten, you'll see a saving hidden away in that extra-sized product. Take for instance. It's £52 for 250ml, whereas your standard 100ml No.3 comes in at £26. Quick maths tells us that's a £13 saving. Add in the shipping costs you would have endured with a repeat purchase, and that's one pretty hefty saving. Just make sure the family doesn't get confused into thinking it's a sharing product. No no, this glorious giant is just for us. Interested in more super-sized products? Check out This Works Deep Sleep Pillow Spray Jumbo Size, $52.00, Eve Lom Cleanser, $55.00 and Kiehl's Creme de Corps, $16.50.
2. Bundle up
Come Christmas, many of us look to product bundles to give our gifting game the edge. But it seems we're missing a trick for the rest of the year too. Especially when the set already includes one of our favourite beauty buys. If you're choosing a brand-focussed bundle, think of it as a fail-safe way to try something new while sticking within the safe zone of a tried and tested name you already love. Found two or more of your products have run out at the same time, or looking to refresh your whole routine? Opting for one of our carefully curated discovery boxes is a great way to restock that beauty cabinet in one money-saving go.
Here's our edit of the bundles and boxes you need to know about.
3. Try before you buy
One of the biggest benefits of physically browsing our beauty aisles is the opportunity to see colours and textures in person. Why is that so important? Because it cuts out the chance for error. When stepping into one of our 72 UK stores, not only can you decide if that product really is right for you, but one of our shop assistants will be on hand to actually test that product on you first. And should you want to invest in a new foundation, 'try before you buy' really is essential to avoid wasting both your time and money.
That's why we developed our Foundation Finder - a tool for those who can't head into store, or who would rather shop from the comfort of their own sofa. First up, select your skin tone, skin type, the coverage you're after and your favourite finish. The tool will then link you with your ideal foundation. After that, it's just a case of using our 'Find My Shade' tool (you'll spot it below the shade swatches when you click on any of our foundations). Simply select the foundation and shade you are currently wearing, and voila - your perfect finish and colour match is ready to buy.
Curious which base perfectors others are raving about? We would like to point you in the direction of Rare Beauty Liquid Touch Weightless Foundation, $37.50. People have gone wild for the lightweight formula and impressive shade selection - to find out more, read our Rare Beauty foundation review. If you're looking for more of a luminous finish, try Nars Sheer Glow Foundation, $47.00 and Charlotte Tilbury Hollywood Flawless Filter, $50.50. For those who want a base with benefits, Chantecaille Just Skin Tinted Moisturizer SPF15, $100.00 will tick all the right boxes.
4. Get rewarded
There's something to be said for finding a bargain. But when it comes to long-term savvy shopping, you might want to think about whether a purchase saves you money over time. At Space NK, all customers are automatically enrolled in NDULGE - a loyalty scheme which earns you one point for every pound you spend. Reach 100 points, and you'll get £5 off your next Space NK beauty purchase. If that wasn't good enough, Any NDULGE customers who spend £1000 or more within a 12-month period will automatically be upgraded to NUDLGE Deluxe.
What does that mean? Double points is what it means! So, that's £10 for every 100 points. And if you're not quite spending the Deluxe amount, just look out for one of our double points events. Held at various dates throughout the year, all customers are included (whether a big spender or small). Only decision left is how to spend our extra points…something for them, or us? Hmmmm…
Wondering what's worth the spend? These new-to-store products are top of our list.
Read More
• New Beauty Products Trending This Season
• How To Recycle With Handle • Review of JVN Complete Air Dry Cream
• The Ultimate 5-Step Hair Routine • Review of Rare Beauty Liquid Blush