MOST WANTED
Why Sol de Janeiro's Brazilian Crush Mist Has Gone Viral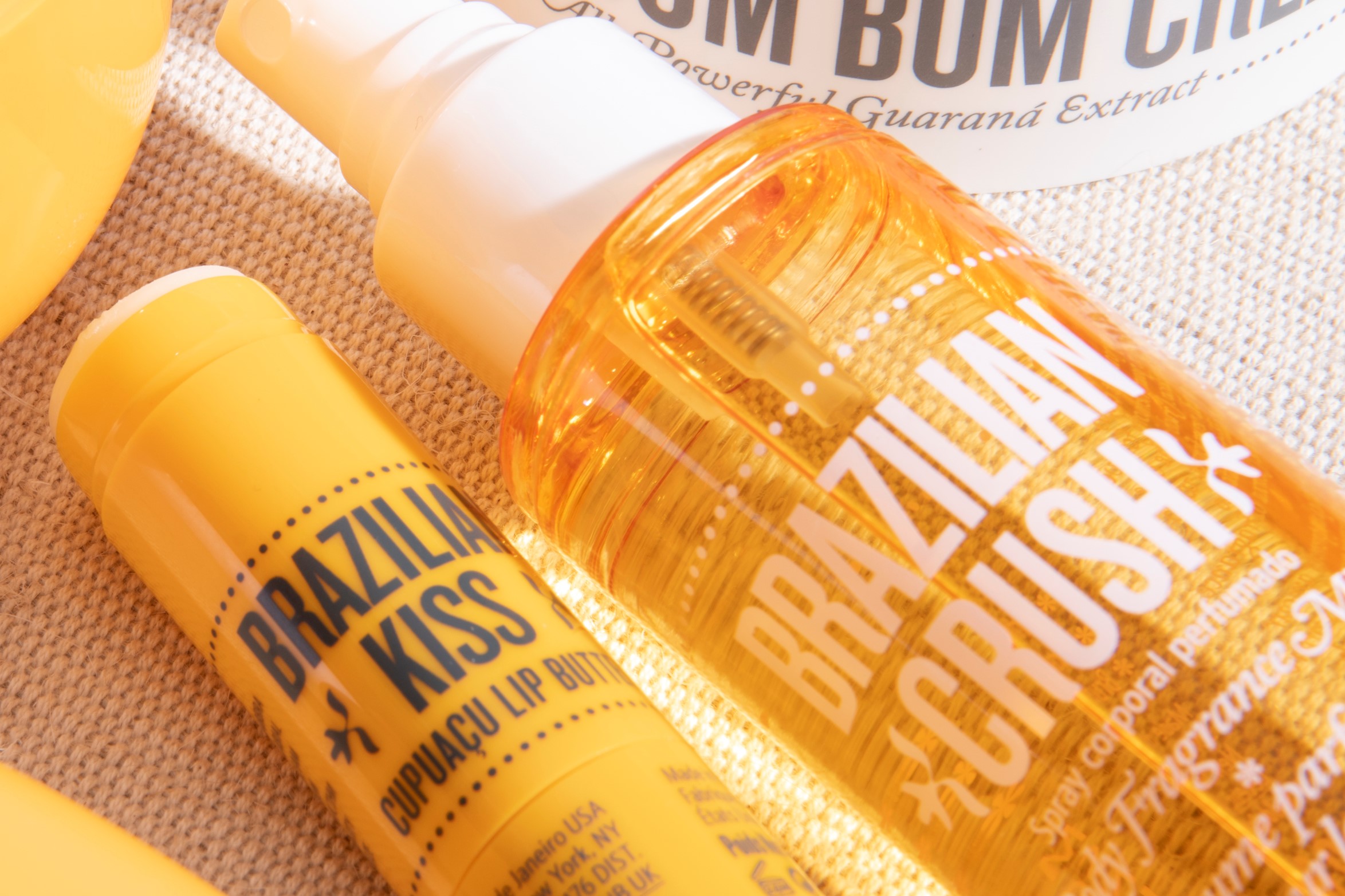 If you're on TikTok you're probably already well acquainted with Sol de Janeiro's Brazilian Crush Mist. Over the past couple of weeks, it has gone viral, and the fragrance mist has been flying off the shelves. But is it worth the hype?
Usually, I'm sceptical of any social media beauty trends (TikTok's grid-like foundation hack tipped me over the edge), but Sol de Janeiro first came on my radar back in 2017 when the brand's cheery, sunshine yellow packaging was all over Instagram. Fast forward four years, and I have a tub of the iconic Bum Bum Cream on the go at all times. When it comes to hydrating your skin, this body cream is second to none and the scent is delicious.
So, when I saw had blown up on TikTok, I knew it was for good reason and I had to get my mitts on one.
What Does It Actually Smell Like?
Sol de Janeiro Brazilian Crush Hair and Body Mist sits firmly in the gourmand scent family, but I'll break it down for you. It has soft, nutty top notes of pistachio and almond; middle notes of heliotrope and jasmine; and base notes of vanilla, salted caramel and sandalwood. All in all, this composition strikes the perfect balance between sweet and sexy: it's playful, easy to wear, and incredibly moreish.
The fragrance was inspired by the Bum Bum Cream, so naturally, it smells very similar to the iconic moisturiser. Part of the reason TikTokers have fallen so hard for this sunny scent is that it smells exactly how you'd imagine a tropical island would. In a year whereby travel has been so restricted, we're all reaching for scents that offer a sense of escapism and free spirit; this mist ticks all of these boxes and more.
How Do I Wear It?
It sounds obvious but remember that this is a mist - not an Eau de Parfum, or even Eau de Toilette. You can spritz it liberally, over body, hair, and even clothes. Mists tend to have a lesser amount of fragrance oil, so the scent is a touch more subtle and won't dry the ends of your hair.
What Else Do I Need To Know?
If you want a longer lasting fragrance, apply a layer of Sol de Janeiro Brazilian Bum Bum Cream, $27.50 underneath. Oh, and stock up on it whilst you can. We expect to see this mist in a lot of shopping baskets this summer…
And, if you're on TikTok, don't forget to follow @spacenk.