MOST WANTED
Tried and Tested: Charlotte Tilbury Airbrush Flawless Setting Spray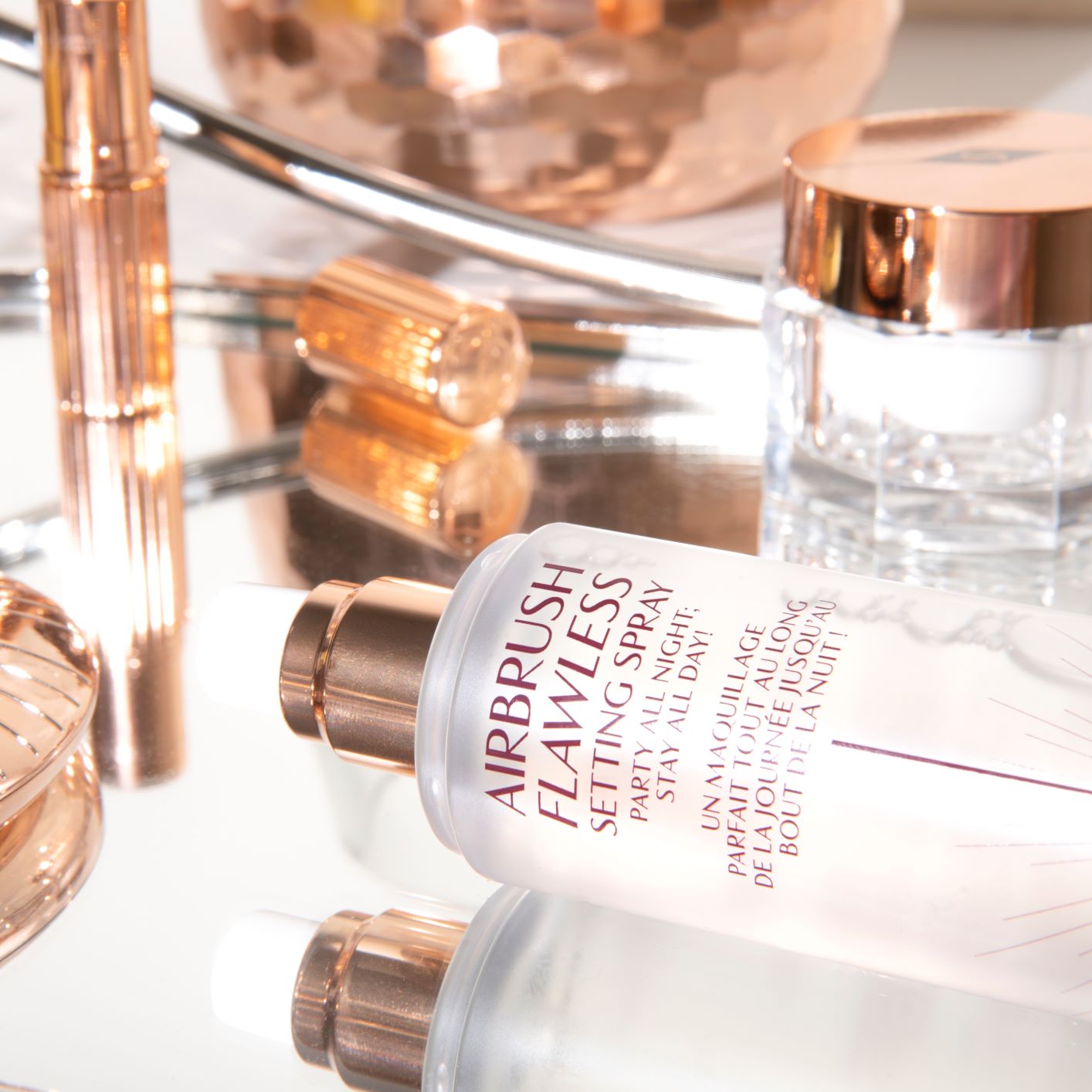 Makeup setting spray is one of those products that really comes into its own during the summer. When temperatures rise above 28 degrees celsius, it's about the only thing that stops my foundation from sliding down my face. That and a portable air-con unit, of course.
With her Airbrush range, Charlotte has created one of the most versatile foundations and lightest finishing powders I've ever tried. They've been firm favourites of mine since they launched a couple of years ago. The Charlotte Tilbury Airbrush Flawless Setting Spray, $22.00 has some pretty big promises attached to it, including a 16-hour hold, so of course I had to put it to the test. Here are the three benefits that stood out for me…
1. It Hydrates And Primes
I love multitasking beauty products (who doesn't?!) and this formula hydrates and primes your skin. Spritz across your face after you've applied your moisturiser and before any makeup. With aloe vera to help cool and smooth skin (particularly helpful when temperatures soar), Japanese green tea to hydrate and resin to help keep pores clear, the formula offers plenty of skincare benefits. For me, it creates the perfect base on those mornings when you wake up and your skin already feels hot and bothered.
2. It Keeps Your Makeup In Place
Once you've sprayed it on over your makeup it seems to merge your foundation, concealer and powder together seamlessly. It almost softens your makeup and gives your skin that airbrushed glow. If you're someone who likes the hold of powder, but struggles to achieve that fully buffed, invisible finish, then this spray will be a game-changer.
3. It Passes The Mask Test
While face masks aren't required everywhere, they're still a staple for a lot of us and I'm not prepared to have my makeup smudge onto my masks (especially not my gorgeous Silk Face Mask from SLIP) and I promise this spray successfully passes the transfer proof test. I can't vouch for the 16 hour promise, but I do manage to complete my weekly food shop without my foundation budging.