MOST WANTED
12 Tatcha Products That Will Give You Your Best Skin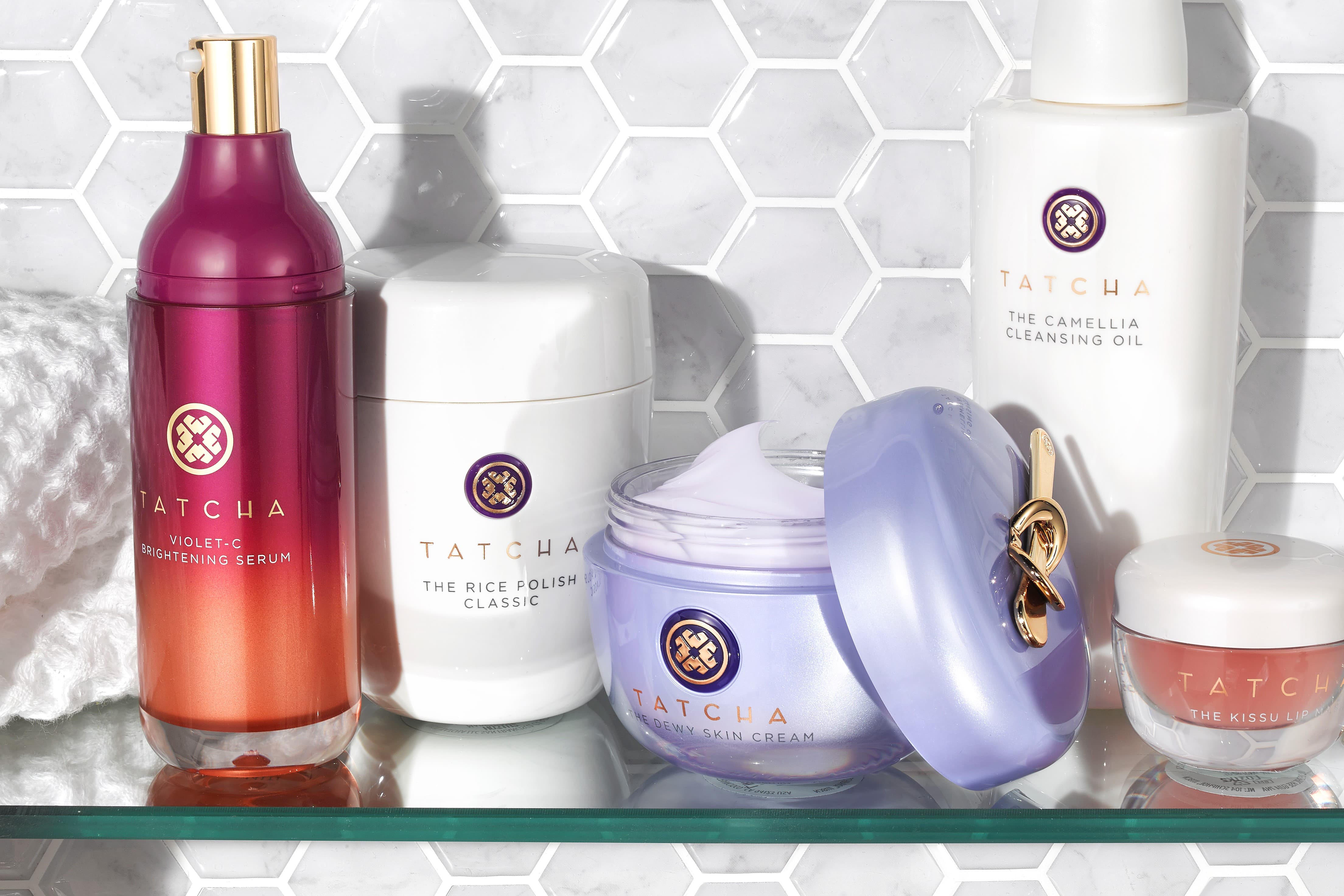 When Vicky Tsai woke up one morning in 2008 and said ''I choose happiness'', it was the beginning of something rather extraordinary. She left her corporate career behind to launch
Tatcha
, a skincare brand with a difference.
Inspired by the harmony and beauty of Japanese culture, Vicky ensured the brand's DNA was imprinted with a profound love of skin, a passion for traditional Japanese rituals and a commitment to using the most exceptional ingredients. Every one of its formulas – a medley of timeless Japanese botanicals and power ingredients – is developed at the Tatcha Institute in Tokyo.
Given the brand's ethos, it's no surprise Tatcha has taken the beauty world by storm. Journalists, celebrities, influencers and beauty enthusiasts consistently fall under its skin-transforming spell. From the award-winning Tatcha Water Cream to the exfoliating wonder that is the Rice Polish, there's no going back once you've taken a dip into Tatcha's super soothing textures.
Why We Love Tatcha
There's so much more to Tatcha than lush textures presented in pretty pastel creams and packaging. Combining the learnings from a team of scientists, geisha and cultural advisors, the J-beauty skincare line notes the importance of our mental wellbeing, and how it links to our physical wellbeing. Ageing is a blessing, and no skin is 'good,' 'bad' or 'normal' – we love that Tatcha encourages people to embrace and work with, not against, their skin.
So, if you're yet to venture into the lilac-hued world of Tatcha, scroll along and hear from Vicky Tsai herself, who spoke exclusively to Space NK. Prepare to transform your beauty routine into the ultimate ritual…
The Best Tatcha Skincare Products
Read More
• Latest New Beauty Product Launches
• The Benefits of Niacinamide • Can you use vitamin C with retinol?
• How To Treat Hormonal Acne • Everything you need to know about SPF