IN FOCUS
Your Three Day Festival Hair Guide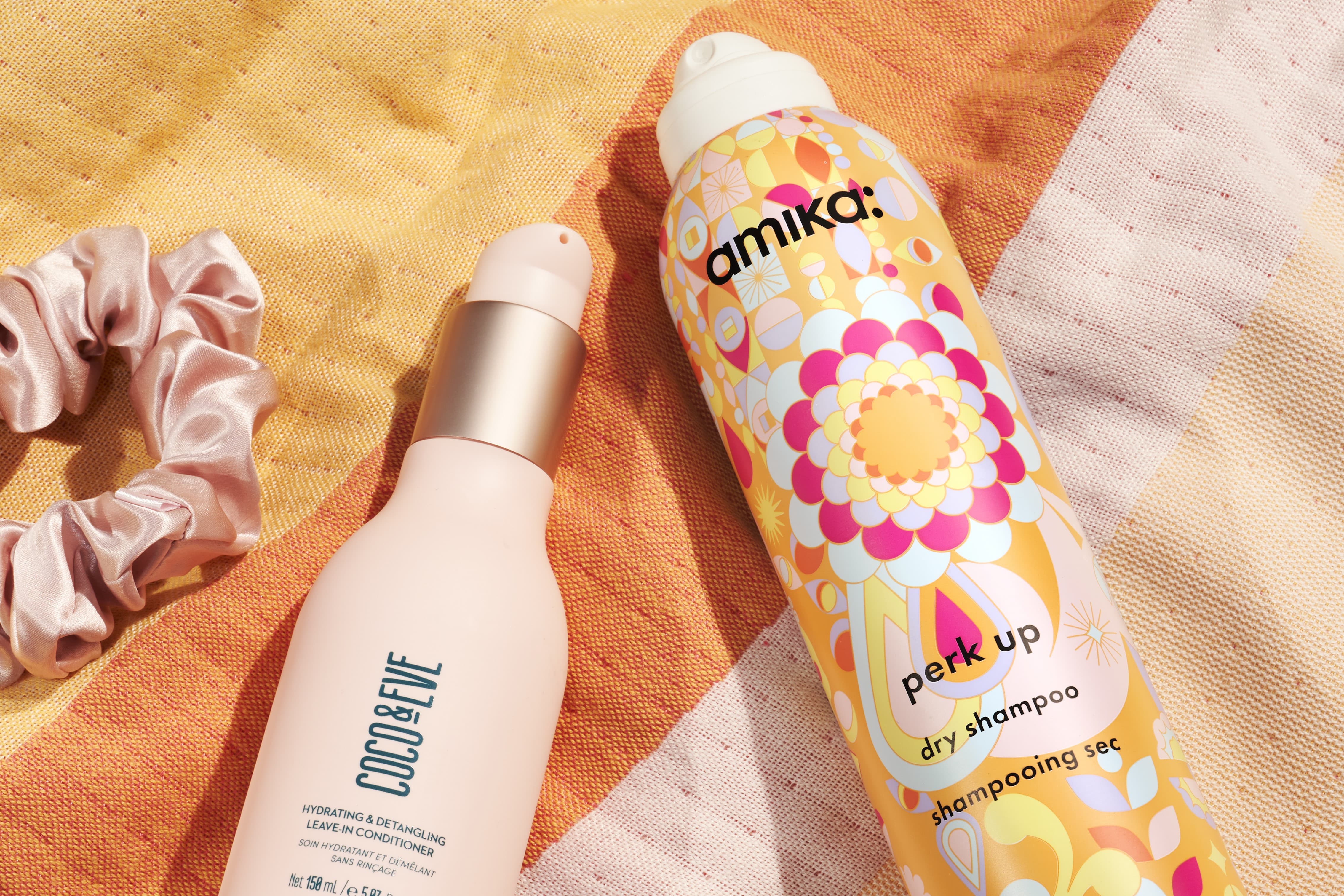 Giving you the freedom to throw the rulebook out of the window when it comes to wardrobe choices, hair and make-up, heading to a festival this summer gives you the perfect excuse to experiment. But with hot, sticky tents and unpredictable weather, festival hair isn't always easy to nail. The key to success is choosing festival hairstyles that go the distance, won't go frizzy and take little effort because unless you're glamping, mirrors can be like contraband.
Product choices also need to be well thought out – the more multitasking they are the better, for example a styling product that tames flyaways but adds definition and gives hair a glossy finish all at the same time. And let's not forget the holy grail of styling products – hairspray. Like a security blanket for your hair it will ensure your festival hair look will stay intact until the last night's headliner finishes their set.
Pay attention to what you use pre-festival too as that will dictate how well your hair will perform away from your beloved shampoo and conditioner. Working to strengthen hair, reduce split ends and defend from environmental damage, we highly recommend adding
Coco & Eve Like A Virgin Leave-In Conditioner
to your bathroom arsenal.
Festival Hair Ideas For 2023
Day 1: Floating Braids
Working with short, long, wavy or straight hair, floating braids are basically small, thin plaits dotted throughout your hair. "They're a great choice for when you want to wear your hair down or add a bit of detail at the same time as keeping your hair off your face," says super stylist and backstage regular, Marc Trinder. "Easy to create, blast some dry shampoo through your hair – even if it's clean – to give it some grit and texture and then take a 1cm triangle section from either side of your parting on both sides. Using a classic three-strand plait, tightly plait the section all the way down or stop halfway for a more boho look and secure with a small clear hair elastic."
Keep it simple with two plaits to frame your face or choose a more random placement for a scattered effect. You could also go all out and add some festival hair accessories or festival hair glitter for a more creative twist.
Must-have: adds texture, oomph and grip and mops up any excess oil so there's no risk of greasy roots. The figgy scent is a win too.
Day 2: Easy topknot
Long or short, straight or Afro – most hair types and textures can work a topknot. Plus, pulling the hair back into a bun automatically disguises any greasiness while straggly ends can neatly get tucked away. "Easy, effortless buns can be sculpted for a variety of textures and if you have short hair, you can choose a half up half down style," says Marc. "One of my top tips would be to add some hairspray to a soft brush before pulling your hair back into a ponytail as this reduces flyaways and helps secure hair in place. To get the look, position your pony high on your head and then twist your hair into a bun, securing it with a few hairpins. You can always cheat by wrapping your hair around a bun ring as large loose buns can be tricky to master with finer hair." You could also spritz some salt spray into your hair before styling. "They're great for adding a matte texture and can help soften the hair so it doesn't look too harsh or ballerina-like," adds Marc.
Must-haves: not only contains salt to texturise hair, but tropical oils like coconut and mango seed that stop hair drying out while the delivers supple hold with a natural, non-crunchy finish.
Day 3: Plaited up-do
A great long hair festival style that's guaranteed to make a statement but looks a lot more complicated than it actually is, a braided bun is always going to be a winner. "Create a deep side parting and on the heavier side, section off a large rectangular section from the parting and clip it out of the way. Pull the rest of your hair back into a low ponytail and secure with a hairband. Plait the ponytail, secure with a clear band and then wrap it around the base of your pony to create your bun using grips to hold it in place. Release the section of hair, plait that all the way to the ends and secure with a clear band. Loosen the strands by teasing them apart with your fingers then lie the plait flat against your head and wrap the end around the base of your bun. Use a strong hold hairspray to secure and voila," says Marc.
Must-haves: Aesop Tame Hair Serum, $35.00 is lightweight and quickly helps smooth flyaways and frizz. gives hair security and longevity without compromising the condition of the hair thanks to its omega-rich ingredients.
Read More
• Everything You Need To Know About SPF
• Tan Luxe vs Isle of Paradise Tanning Drops • Best Tinted Moisturisers
• The Difference Between Chemical and Mineral Sunscreen