IN FOCUS
Frankie Bridge On Her Mood-Boosting Morning Routine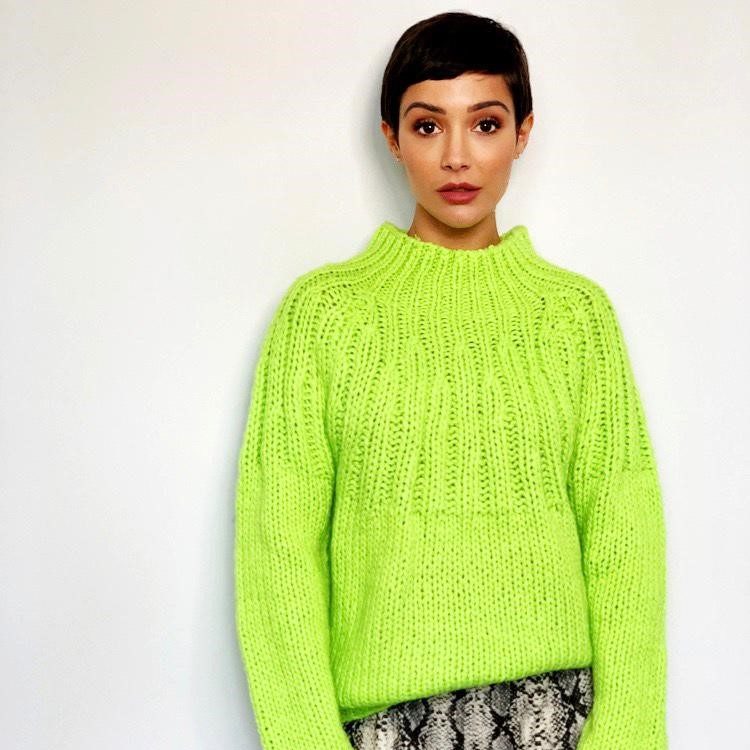 A few weeks ago, in between family TikToks, outfit of the day posts and her Open Mind podcast previews, Frankie Bridge shared her first makeup tutorial. Her down-to-earth video was a refreshing change to the usual curated tutorials that have been filling up our feeds.
Not only did the British presenter, singer and mum reveal her favourite products, including her go-to concealer, blusher and her Space NK brushes, she also shared her insider tricks and makeup mishaps. From fixing her smudged mascara to her speedy bronzing tips, we were hooked.
So much so, we asked Frankie to share her morning beauty routine. "I haven't been wearing a lot of makeup recently, but I like to wear a little something to freshen up my skin, so I don't scare myself when I look in the mirror," says Frankie. "Alongside exercising regularly and spending time with my family, this simple routine has helped lift my mood on the tougher days." For those craving a little bit of makeup and a mood boost, here's Frankie's beauty regimen…
STEP 1: MISSION DE-'PUG'
Most mornings I wake up with puffiness, especially around my eyes. I call them my pug eyes. I like to put a little bit of eye cream on to try and de-'pug' them. Natura Bissé Diamond Extreme Eye, $268.00 is one of my favourites because it has a slight tint to it. I always feel like I'm halfway there after I've applied it because it gives my whole face an instant lift and makes me look more awake.
STEP 3: CONCEAL & CAMOUFLAGE
While I'm not wearing foundation at the moment, I still like to touch-up and disguise any unevenness and redness. I love . Using my fingers I mix the two shades together and apply where needed – usually this is around my eyes, my nose and on my chin and cheeks.
STEP 4: MY LASH EXTENSION TIP
When I'm not wearing much makeup I like to enhance my lashes to help make me feel more pulled together. Usually I have lash extensions, but at the moment I'm having to compromise with the Kevyn Aucoin The Eyelash Curler, $21.00. Taking two seconds to curl my lashes makes such a difference and instantly makes them feel longer. I follow with By Terry Lash-Expert Twist Brush Mascara, $39.00 on both my top and bottom lashes. Without fail I always manage to smudge it – can anyone put mascara on without getting it everywhere?
STEP 5: BRUSH UP MY BROWS
My brows are just as important as my lashes. My fluffy brow trick is to brush a gel through the other way (against the direction of growth) before brushing upwards. I then use Hourglass Arch Brow Sculpting Pencil, $45.50 to go through and fill in any patches. One brow always looks better than the other.
STEP 6: BLUSH & BRONZE
To add a little bit of colour and shape, I like to brush on Chantecaille Radiance Gel Bronzer Travel Size, $52.00 just under my cheekbones, up to my temples and anywhere the sun would naturally hit my face. I take it down to my chin and along my jawline to make sure it's fully blended. For the final touch, I add the tiniest amount of illuminator to the apples of my cheeks.
STEP 7: MY ESSENTIAL LIP CARE
One of my favourite things in life is lip balm. I have them all over the house and love nothing more than soft, smooth lips. By Terry Baume de Rose Lip Care, $52.00 is a classic and smells incredible. Once that's on, I'm ready to start the day.