IN FOCUS
Why Self-Tan Is A Staple In My Darker Skincare Regimen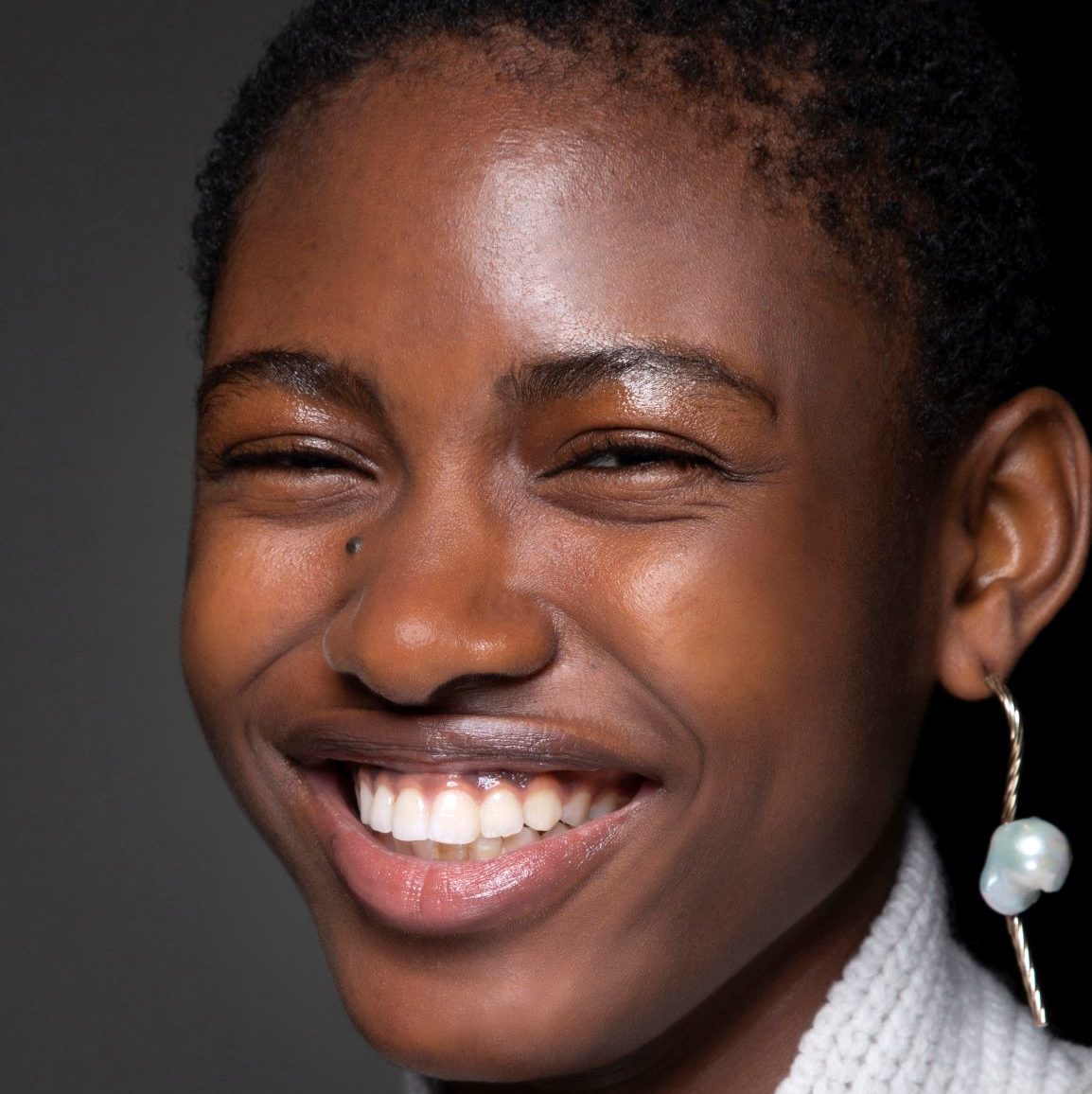 The Telegraph's Shopping Editor shares her tanning technique
My skin tone is naturally medium-deep as I'm mixed race, so it often surprises people when I mention my love of self-tan. My main beauty goal is to look glowing and healthy, so an even, warm colour (granted even if it's just temporary) does just that. I'm hyper-aware of sun damage, so self-tan was the way to go, and I've been trying as many different iterations as I can get my hands on of late.
It seems I'm not the only one: Space NK's sales of tanning products increased by 401 percent last year, and 27 percent of those are for darker shades, like mine. A few fairly big mistakes aside (I once wore white jeans to a pre-work spray tan appointment, or the time I forgot to tan my neck then went to my own birthday party), I've finally mastered my technique.
Never Tan Without Exfoliating
The base of all great tans is a good buff, and I've stepped up my exfoliating recently. I've found working from home has wreaked havoc on my skin, with dullness more prevalent than ever.
A clean, smooth base ensures the tan goes on evenly and doesn't settle into any cracks or stick to dry areas which'll create patches. is perfect for this and smells so tropical you can pretend you're on holiday.
Opt For A Tanning Mousse
"When it comes to tanning, dark skin is typically oilier," advises Mark Whysall at Vita Liberata. "Mousse formulas have a moisture-locking system to prolong the tan without it looking ashy." I tend to use a mitt to apply my mousse, which is thick and creamy enough to blur out my pigmentation.
In terms of formulas, I'm a fan of Vita Liberata's Mousse in the dark shade as it dries to the exact colour I'd naturally go after a few hours in the sun. I've also recently discovered Amanda Harrington Body Illuminating Bronzing Mousse, $22.80 in Natural Honey, which leaves my skin with an illuminated glow and is buildable.
Technique-wise, I start at my feet and work my way upwards so that I don't need to bend and crease my just-tanned top half to reach the bottom half. If you're not a fan of tanning mousses, I can vouch for Tan-Luxe Super Glow Body Hyaluronic Self-Tan Serum, $49.00 for a smooth, even finish using the same technique.
Contouring Is Key
Similarly to how you'd bronze and buff your cheeks when sculpting your face, I apply a second layer of tan to the outside of my stomach and thighs which works a treat. I'll finish by highlighting my shins and decolletage with Charlotte Tilbury Supermodel Body Highlighter, $60.00.
For the areas that generally wouldn't get the sun, Mark advises caution to keep your tan looking natural: "Don't tan the sides of your feet and between your fingers. Instead, just brush your mitt across the top of your hands and feet as the results will be more natural," he notes.
Leave Your Face Until Last
Controversially, I use an entirely different product for my face. Tan-Luxe The Face Illuminating Tan Drops, $50.00 (the most popular self-tan brand and product at Space NK) are brilliant, and as they're buildable, I'll start using them a few days prior to my tan.
It's All In The Glow
This means avoiding any ashiness is super-important. "Don't use any oil-based products on the skin 24 hours before and after application," warns Mark. Once my tan has settled, I'll use a rich cream (Kiehl's Creme de Corps, $16.50 is a favourite) as the drier my skin is, the quicker my hard-earned tan fades.
With the right technique and products that complement and enhance your natural skin tone, self-tan is perfect for combating the dreaded pigmentation and dullness, offering a sun-kissed glow to darker complexions.