IN FOCUS
How To Blow Dry Your Hair According To Jonathan Van Ness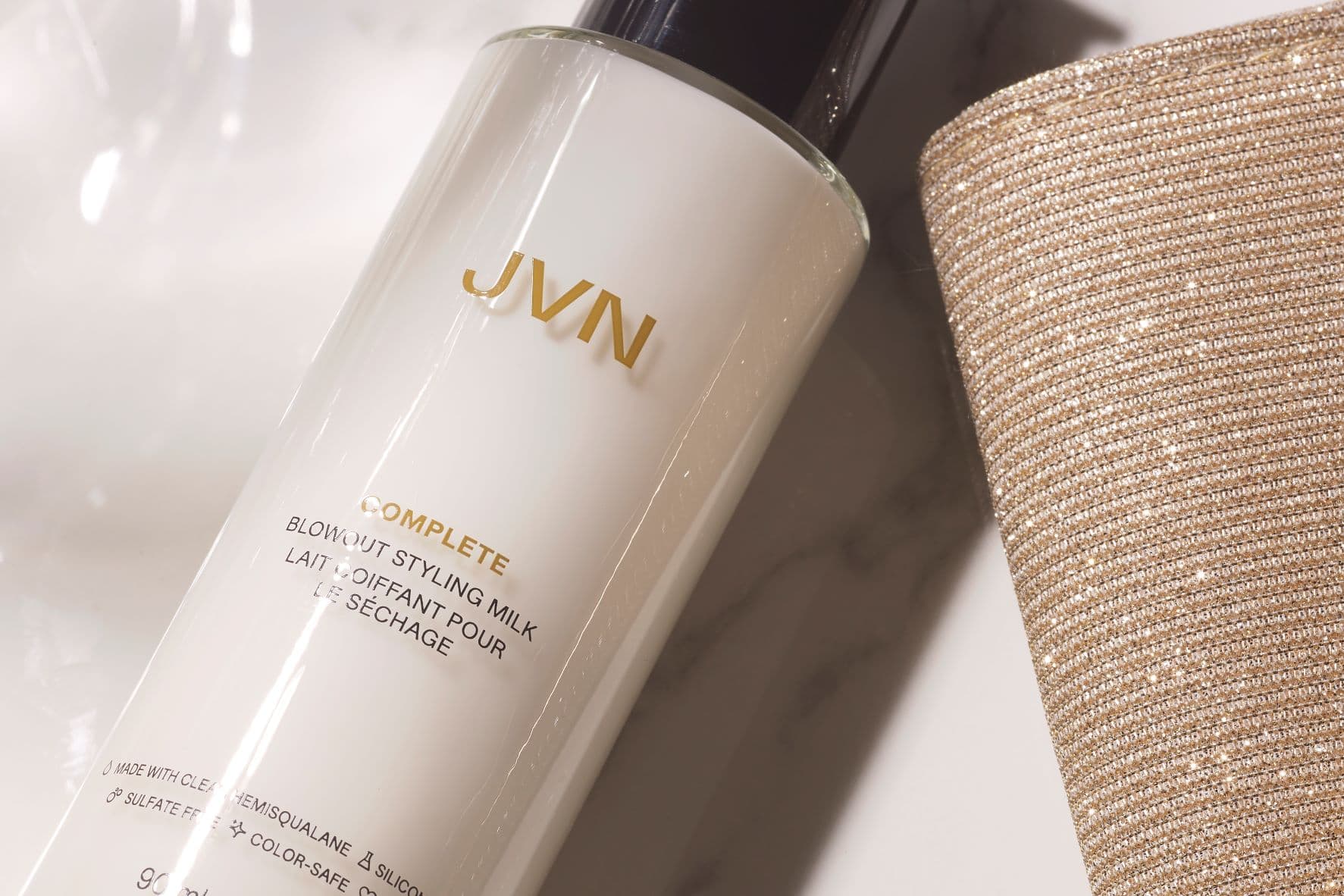 Jonathan Van Ness has launched another hair product and this one is perfect for the party season.
JVN Complete Blowout Styling Milk
is a lightweight mist that smooths and protects hair both while you're styling it and after. The launch of this product was the perfect opportunity to ask the celebrity hair stylist for his step-by-step guide to blow drying your hair at home…
Step 1: Apply Your Heat Protection
"Always, always, always protect your hair from heat," says Jonathan. Fortunately, the JVN Hair Complete Blowout Styling Milk, $15.50 offers 232°C heat protection. "Apply 1-2 pumps of the formula onto your palms and rub together before smoothing through your mid-lengths and ends," directs Jonathan. Any leftover product on your palms can be lightly swept over your roots.
The formula is infused with JVN Hair's signature ingredient, hemisqualane to keep hair looking and feeling smooth and soft, as well as antioxidant rich orchid milk and protective ionic peptides.
Step 2: Turn Up The Heat
"Put your hair dryer on high heat (medium if your hair is fragile or prone to breakage), and start with a paddle brush to get moisture out. This is called a rough dry and will make the next step way easier," Jonathan reassures us. "Try not to shake the dryer back and forth too much during this part or it can rough your hair up unnecessarily."
Step 3: Section Your Hair
Now it's time to give your guns a workout. "Once your hair is 80 to 90% dry, clip most of it up and leave a small starting section out," says Jonathan. "For straighter hair, you'll want this section to be at the bottom in the back at your nape. For curly, coily and kinky hair – start with the hair around your face first before your hairline has a chance to dry curly."
Step 4: Grab Your Brush
"Using a round brush and a nozzle attachment on the end of your hair dryer, place the brush under your hair and follow the brush with the dryer as you direct it out at a 90° angle from your head," directs Jonathan. "Be sure to direct the air in the same direction as your brush to avoid creating frizz."
"Repeat in small sections all the way up until you reach your crown. Working in small sections from the back of the crown to the front, hold the brush at your root and pull straight up (90° from your head) as you follow the brush with the dryer for more volume and movement. If you want less volume, use the round brush and pull down - creating maximum tension for a sleeker finish," finishes Jonathan.
Step Five: Squoosh
For the final step: "Admire how mind-blowingly hot you are," says Jonathan. "The Blowout Styling Milk will extend your style for 48 hours while it defends your hair from even high humidity - so sit back, relax and enjoy your flawlessness."
Read More
• A Guide to JVN Hair Products
• How to Look After your Scalp • The Best Shampoos for Every Hair Type
• The Ultimate 5-Step Hair Routine • Best Routine for Textured Hair