IN FOCUS
How To Enhance Your Natural Lashes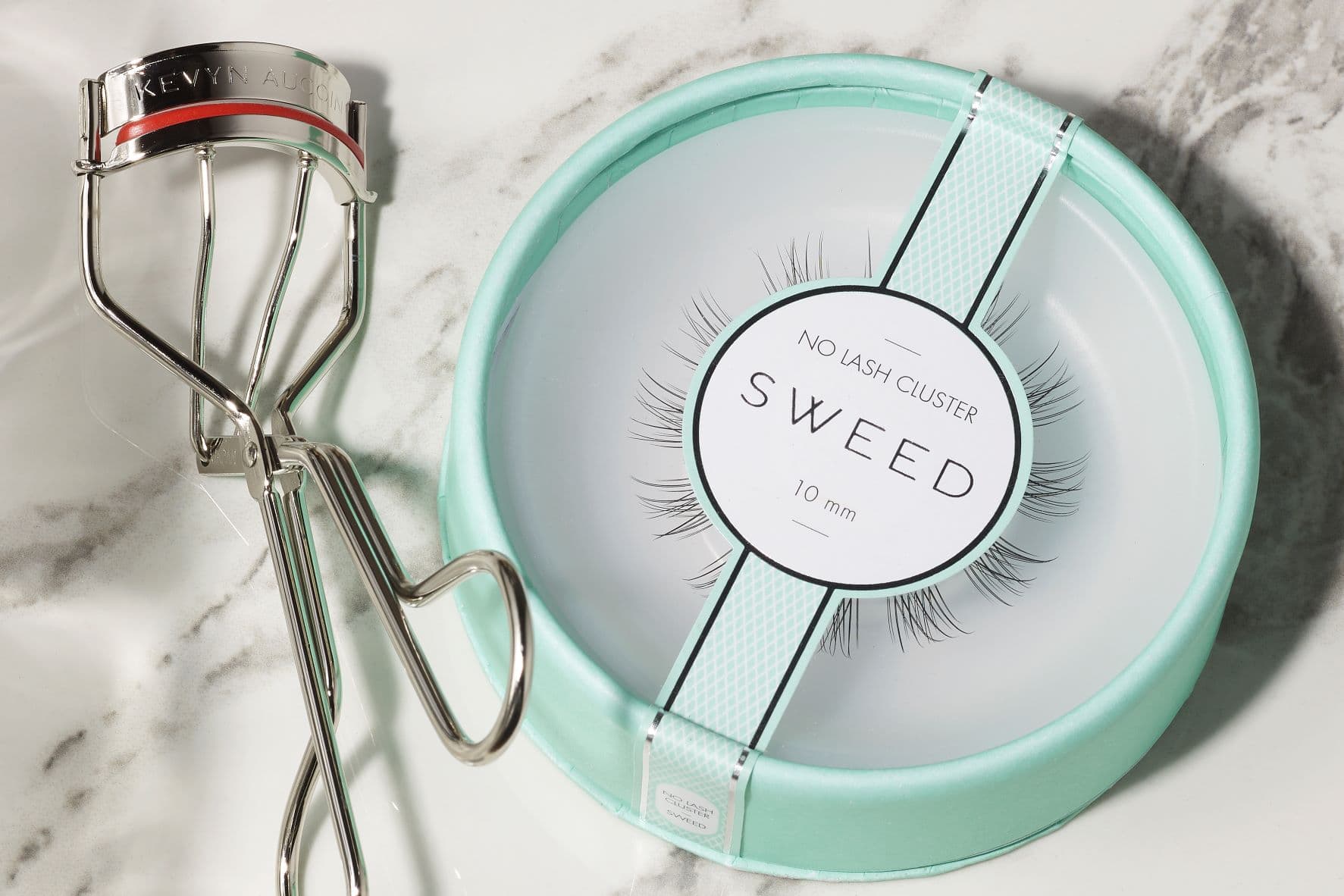 Longer, stronger, thicker lashes is something a lot of us dream of. We'll happily invest in a new mascara if it promises to provide thicker eyelashes at the sweep of a wand. Is it possible to enhance our natural lashes sans mascara though? We caught up with two expert makeup artists, including
Lisa Potter-Dixon
to find out what insider tricks they employ to achieve longer lashes. From investing in an eye lash curler to applying your eyeliner in a specific way, the experts didn't disappoint and shared more than a couple of need-to-know hacks.
Don't worry, we've also included our edit of the
best mascaras
for lash-lengthening and our favourite false eyelashes. Read on to discover our five step guide.
The Best Tips to Grow and Get Thicker Lashes
It's safe to say that most of us would be happier with thicker, denser, longer eyelashes. When your lashes look great, you can get away with wearing very little else on your skin and still look impeccably groomed. If you've been struggling without the helping hand of lash extension, renowned makeup artist Lisa Potter-Dixon and Space NK's senior pro-artist Arif Khan are here to help.
Beyond the usual coat-or-two of mascara, Lisa and Arif share their quick tricks and techniques that we can deploy to create the lashes of our dreams. The beauty of their hacks is that you can go full speed and use them all at once, or pick and choose depending on how much time you have to spare…
The 60 Second Invisible Liner Trick
"Invisible liner – where you literally fill in the gaps in your lashes – is really a great makeup trick if your lashes are sparse," Lisa explains. "Use a very sharp kohl pencil or a gel formula with either a fine eyeliner brush or lip brush, and slowly dot the colour into the gaps between the root of your lashes where you can see skin. It takes a matter of minutes and it can instantly make your lashes look fuller."
We love for creating that straight line, but those who prefer pencils should look to for a smooth, long-lasting finish.
The Two Minute Tightlining Technique
To the uninitiated, tightlining feels a little daunting, but the results are more than worth it. Lisa explains, "Tightlining – where you darken your waterline – is a really good way to make your lashes look thicker at the roots, even if you're not wearing mascara. The waterline is naturally wet so you should use a long-wear waterproof kohl pencil."
As for the technique: "Put a mirror in your lap, look downwards into it and gently lift your lashes upwards towards your eyelid, exposing the waterline. Holding the lashes upwards with your finger like this will not only help you see what you're doing, but you're less likely to poke yourself in the eye. All you need to do then is run your eye pencil back and forth across the waterline."
The 20 Second Lash Curl
If you want fuller-looking lashes with minimal effort in under a minute it's worth investing in a curler. "There is no doubt about it, curling your lashes can make a huge difference and everyone should be doing it," says Arif. "Whether you have straight lashes or a slight kink, using an eyelash curler will make your eyes look bigger and brighter."
The trick is to, "try to get as close to the base of your lash line as possible and gently squeeze the curler closed," says Arif, who recommends both Surratt Relevée Lash Curler, $34.00 and Kevyn Aucoin The Eyelash Curler, $21.00. Arif's extra tip: "If you are using them daily you should be replacing your eyelash curler once a year to achieve the best results."
The 60 Second Mascara Tip
Whatever you do, don't leave your bottom lashes until lash. "People tend to look up when they do they're bottom lashes and if your top lashes are wet you'll transfer mascara to your eyelid," says Lisa.
It's also important to use the full length of the mascara wand. "Hold the wand horizontally to coat the topside of your lashes and then the underside," Lisa advises. "Turn the wand vertically and use the tip to flick out your outer lashes and coat the tiny, sometimes fair lashes at the inner corner of your eyes. This will elongate the shape of your eyes, making them look bigger."
Hourglass Caution Extreme Lash Mascara, $39.00 will amplify your lashes, offering definition, length and volume. It's no surprise that they're bestsellers.