IN FOCUS
The Mood-Boosting Power Of Finding The Perfect Lipstick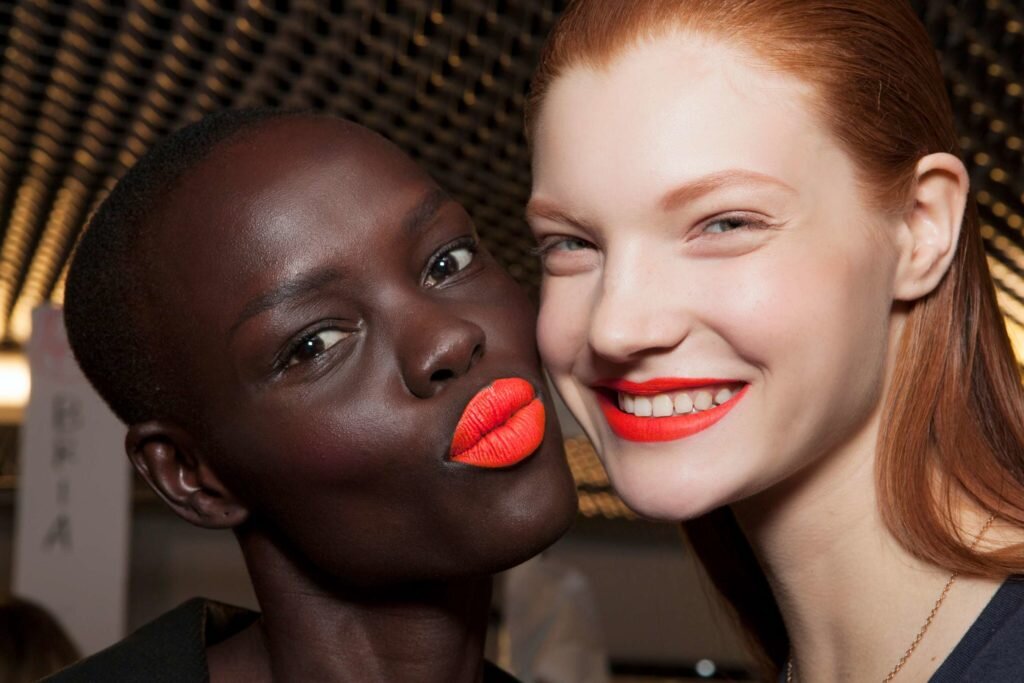 There are few things that can lift your mood as quickly as a swipe of lipstick and let's face it we all need a bit of a mood-boost at the moment. Whether you're opting for a punchy red lip or prefer a subtler nude hue, a touch of lipstick has the power to make you feel instantly more pulled together in seconds. And, as Joan Collins once said: Joan Collins once said: "To me, lipstick is the best cosmetics that exists."
The trouble a lot of us have is finding the right lip colour, so we've enlisted the help of Hourglass' global makeup artist Chanel Temple and makeup artist Arif Khan to hear their top tips…
Start With A Colour You Like
"I like to ask clients what they're initially drawn to when choosing a lipstick shade," says Chanel. "You want to look at shades you're genuinely attracted to, not just ones that flatter your complexion. Once you've narrowed it down to a few colours, choose something that compliments your eyes and cheeks or perhaps something that works with your overall look," she adds.
If you are looking for more guidance however, Arif suggests light pinks, peaches, classic brown nudes, bold reds and burgundy shades for fair to light complexions. Those with medium complexions should look to rose and bright pinks, as well as corals and most reds, and if you have darker skin, try deeper reds.
Find The Right Shade For You
"While anyone can wear a lip colour, the trick is to find the perfect shade of it for you," says Arif. "For example, everyone can wear a rose pink shade as it mimics a natural flush, but for fairer skins you would want a paler rose pink and dark skins would suit a darker, richer pink in the same colour family." If this is making your brain boggle, check out our guide to finding your perfect nude lipstick or just add the new-in in Snapdragon straight into your basket. It's currently our favourite nude.
Chanel agrees and suggests focusing more on the depth and undertone of the shade. That way, you can make any colour work.
Consider The Rest Of Your Makeup
A bright lipstick can feel daunting if you're used to subtler, sheerer shades, but it's all about how you wear it. "Bolder lip colours are great for different moods and occasions," says Chanel. "If you're new to wearing bright lipsticks, let that be your statement and pare everything else down. Keep your complexion radiant and keep your eyes simple."
That said, Chanel does recommend avoiding cooler tones if you're not used to a strong lip. "Start with a classic red like Hourglass' Confession Ultra Slim Refillable Lipstick in Secretly. If you feel confident, you can pull anything off."