IN FOCUS
The Under-The-Radar Ingredient That Transforms Textured Hair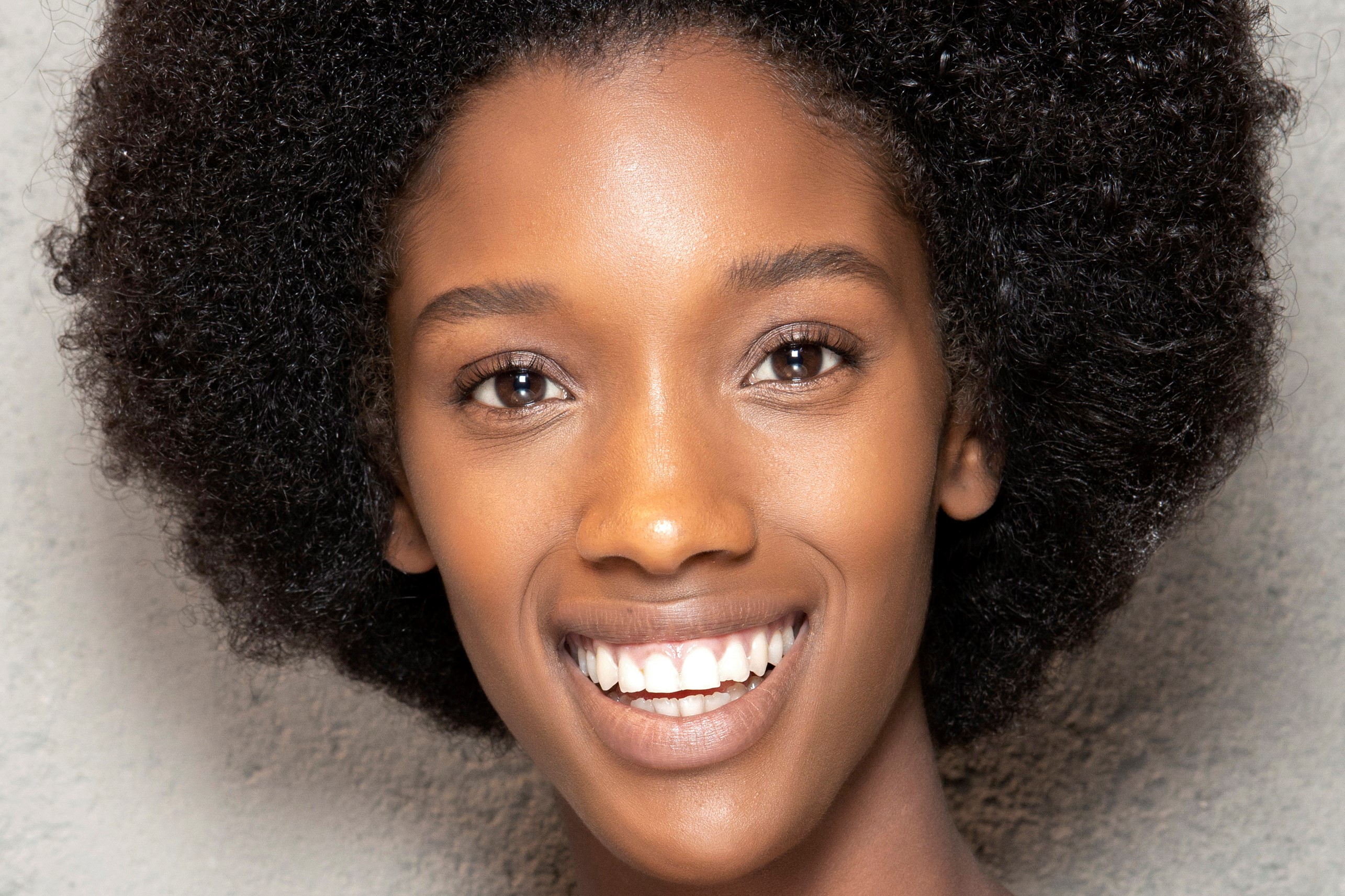 Glycerin often gets a bad rep, but the syrupy odourless liquid is a powerhouse ingredient, particularly for curly and coily hair. It's a great natural humectant, so it pulls moisture into the hair and retains it. Coconut oil and shea butter are natural sources of glycerin and often take the spotlight when it comes to hero hair staples, but it's present in so many more products. Here's why this underrated ingredient is worth seeking out…
It'll Curb Heatwave Frizz
On a typical day, if strands of hair haven't bonded together, curls and coils appear frizzy. Throw the humidity from the intermittent UK heatwaves into the mix and it's a recipe for disaster for natural hair. "Naturally curly and coily hair will truly feel its benefit if their hair is leaning on the extremely dry side and can't always retain hydration," says Olaplex ambassador Christin Brown. "Glycerin will literally grab moisture from the air and draw it into the hair - a big plus for frizzy hair types."
It'll Help Your Hair Grow
Well, sort of. By keeping your ends moisturised and hydrated, they'll be much less likely to split. In turn, this will make it appear your hair is growing faster as your ends won't be breaking off. Make sure you give yours the best chance at being retained by having regular trims too and opting for protective hairstyles every so often to give your lengths and ends a breather.
Curls and Coils Need A Helping Hand
Thanks to their curly shape, natural oils from the scalp can't travel down to moisturise the hair shaft as easily, so products that fill the hydration gap are a must. Textured hair - by which we mean hair that isn't straight - needs moisture to thrive, and we don't need to tell you twice that incorporating a hair mask into your routine makes a huge difference. Choosing one with glycerin however will work wonders for an intense hydration hit. But that's not the only product it works well in…
It's In Tons Of Great Products
Using pure glycerin can leave hair sticky, but handily it features in tons of hair products. Dry and damaged locks should opt for deep conditioning treatments (Briogeo's Don't Despair, Repair! Mask is a personal favourite for my own Afro hair), while a shampoo with glycerin won't strip your locks of much-needed moisture.
It's in everyday products as well, so you can ensure your hair is getting a hydration hit between wash days, too. Christin recommends Olaplex No. 6 Bond Smoother as a hero glycerin product. "For tighter coils - mine included - No.6 is my staple. As a creamy everyday styler, I apply it on wet curls and run it through the ends. It holds all the moisture you need without weighing your hair down and does an incredible job of calming the frizz halo that can happen in the crown zone." As it'll help to define your natural wave or curl pattern, it's a great addition for the summer months.