MOST WANTED
The Best Beauty Minis To Take Everywhere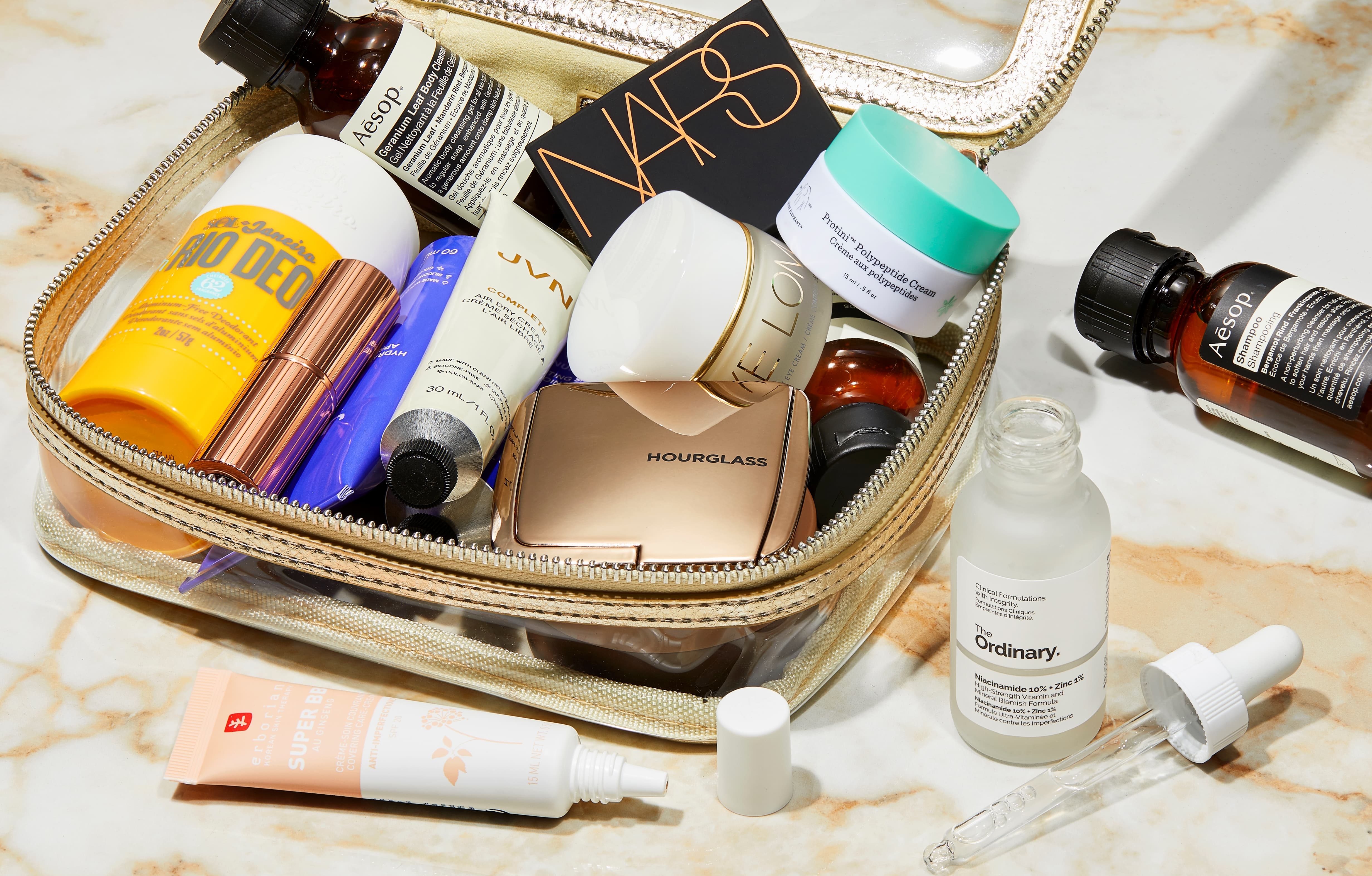 After two years of travel restrictions and staycations, long-haul flights and summer holidays are back on. Which means it's time to work on your suitcase essentials. There's an art of optimising precious suitcase space and travelling light doesn't come as naturally to us anymore. Choosing which beauty products to take on holiday and which ones to risk leaving behind is a real dilemma.
Thankfully, we have an array of
travel size beauty products
to keep our routine in check, even when we're not in the comfort of our bathroom. If you're still trying to figure out what your beauty essentials for this summer are, hopefully this will help inspire you and streamline your packing.
Between
SPF
,
makeup
and haircare (and more for the beauty savvy), it's hard to imagine not packing an entire suitcase solely for your beauty routine. But don't worry, we've all been there, and we'll help you figure out the art of packing light. Scroll down for the ultimate packing list of travel size beauty products.
The Summer Holiday Packing List