MOST WANTED
6 Of The Best Smoothing & Firming Neck Creams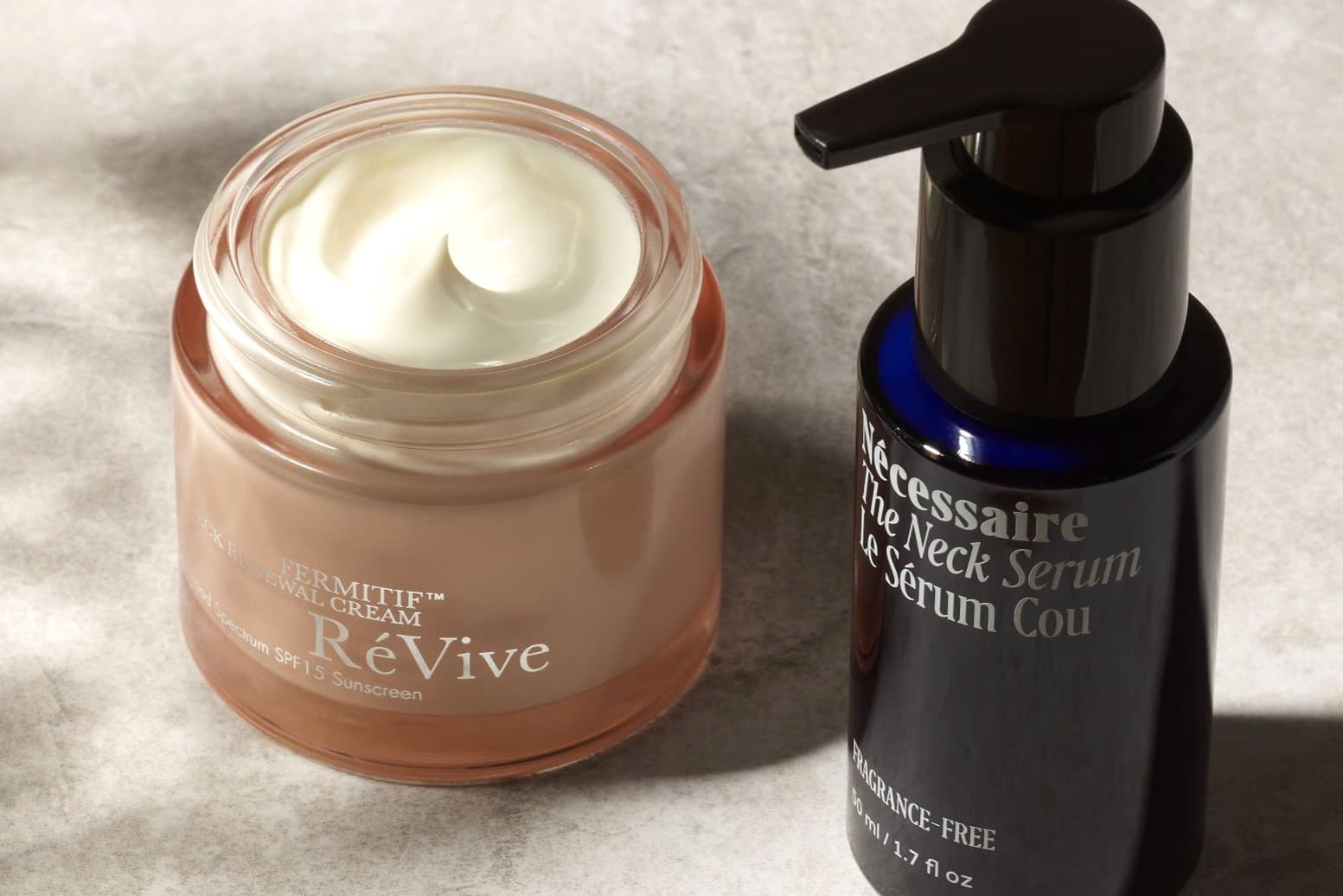 Raise your hand if your skincare routine reaches a rather gradual end around your chin and jawline… and if you tend to neglect your neck. Yes, that's right, we see you – sometimes even the most serious of skincare devotees don't give their neck (or chest) all the TLC it deserves. While necks may not be plagued with the many issues our faces can encounter throughout our lifetime, these fragile parts of our body can sometimes be the first to show severe signs of ageing. And let's not forget the dreaded 'Tech Neck' (As I write this on my laptop, I try to enforce a decent position on myself) – a curse many of us contemporary beings are now having to deal with.
But fear not, there's still hope. As well as remembering to follow one of skinfluencer's
Caroline Hirons'
top mantras when it comes to applying skincare – which is to take it down all the way to your chest – beauty brands now offer sophisticated formulas for your neck and décolletage. So, to all the neck neglecters out there, we've come to the rescue by rounding up some of the best neck firming creams. Now, stand tall, read on to discover the best neck creams for tightening, firming, smoothing and even brightening this forgotten-way-too-often area.
Read More
• Vegan-Friendly Skincare
• What Is The Skin Barrier? • Best Coola Products According To Caroline Hirons
• What is Slugging in Skincare? • What Is Retinol?