MOST WANTED
8 Beauty Buys You Need In Your 'Big Day' Bag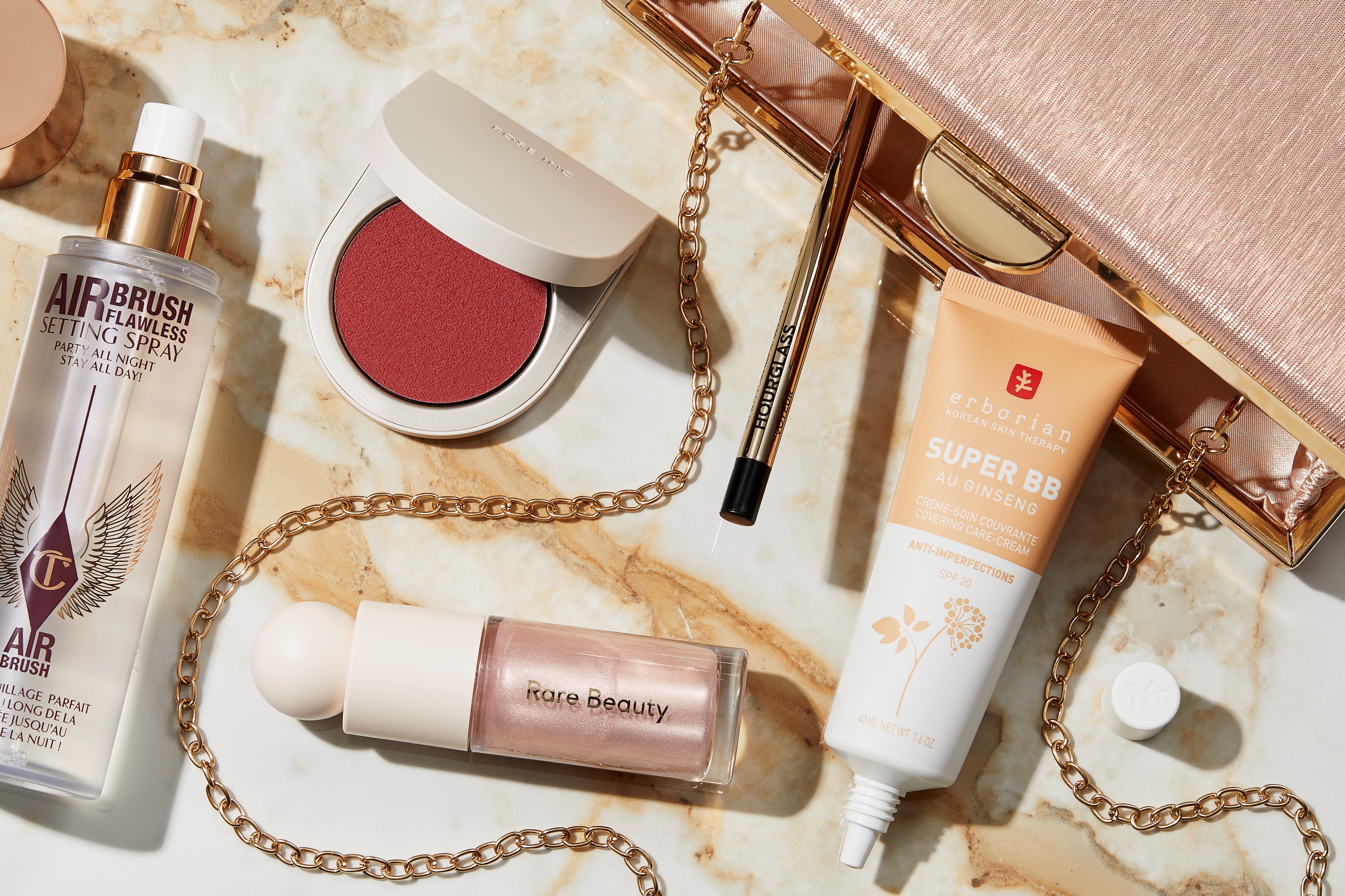 The dress has been chosen, the venue set, seating plans are in motion, and the honeymoon is booked. In fact, there's just one thing left on the wedding to-do list - our makeup. It's funny isn't it? Because we've been doing our own makeup for years. When an event graces our social calendar, we know exactly which products to turn to with the intention of dialling things up; our trusty smoky palette gets a bit more action from the brush, the punchier lipstick comes out to play, and highlighter becomes our new best friend. But when it comes to wedding makeup? Well, we honestly don't know where to start.
Luckily, makeup artist Ruby Hammer has some advice. "If you're doing your own makeup, you should have done trial runs with every single product in the lead up to your big day," she tells us. "Nothing should be new, and definitely don't introduce a product on the day that you haven't tried before." It's a sure way to get that familiar feeling (the one that makes us so confident in our daily makeup decisions) and ultimately take the fear out of doing your own wedding makeup. After that, it's all about staying calm.
"Make sure you're not hungry or thirsty, surround yourself with whoever helps you feel calm, and if other people panic you, have noone. Sit in a really good light with a good mirror, be comfortable, don't panic, breathe, and enjoy the process. Then very calmly and pleasantly go through your steps," Ruby instructs. Worried about making a mistake? It's ok. "Make sure your brushes are all clean so you're not using something that already has product on it - that way you'll get the true colour," she tells us, and "even if things get a bit blotchy, just calmly blend that out and do it again," says Ruby.
Why is it so important to stay calm? Because getting that initial look done is how we prevent the need for constant top ups. "If you've done all your prep, used lots of thin little layers and made your makeup long lasting, you won't really need to patch up or keep topping up your makeup all day long," Ruby tells us. And ultimately, that allows us to focus on what's really important on the day. "You're meant to enjoy this with your partner, family and friends, so have your products there, but it's not about topping up all day long. It's more about enjoying the day and creating that memory," says Ruby.
So, what are the essential wedding products to have on the day according to Ruby? Read on.
Read More
• Latest New Beauty Product Launches
• What Is Sensitive Skin? • What Is Retinol?
• How To Treat Hormonal Acne • How To Recycle With Handle