SPACE SESSIONS
Soho Skin's Nathan Moore Shares His Skin Revival Tricks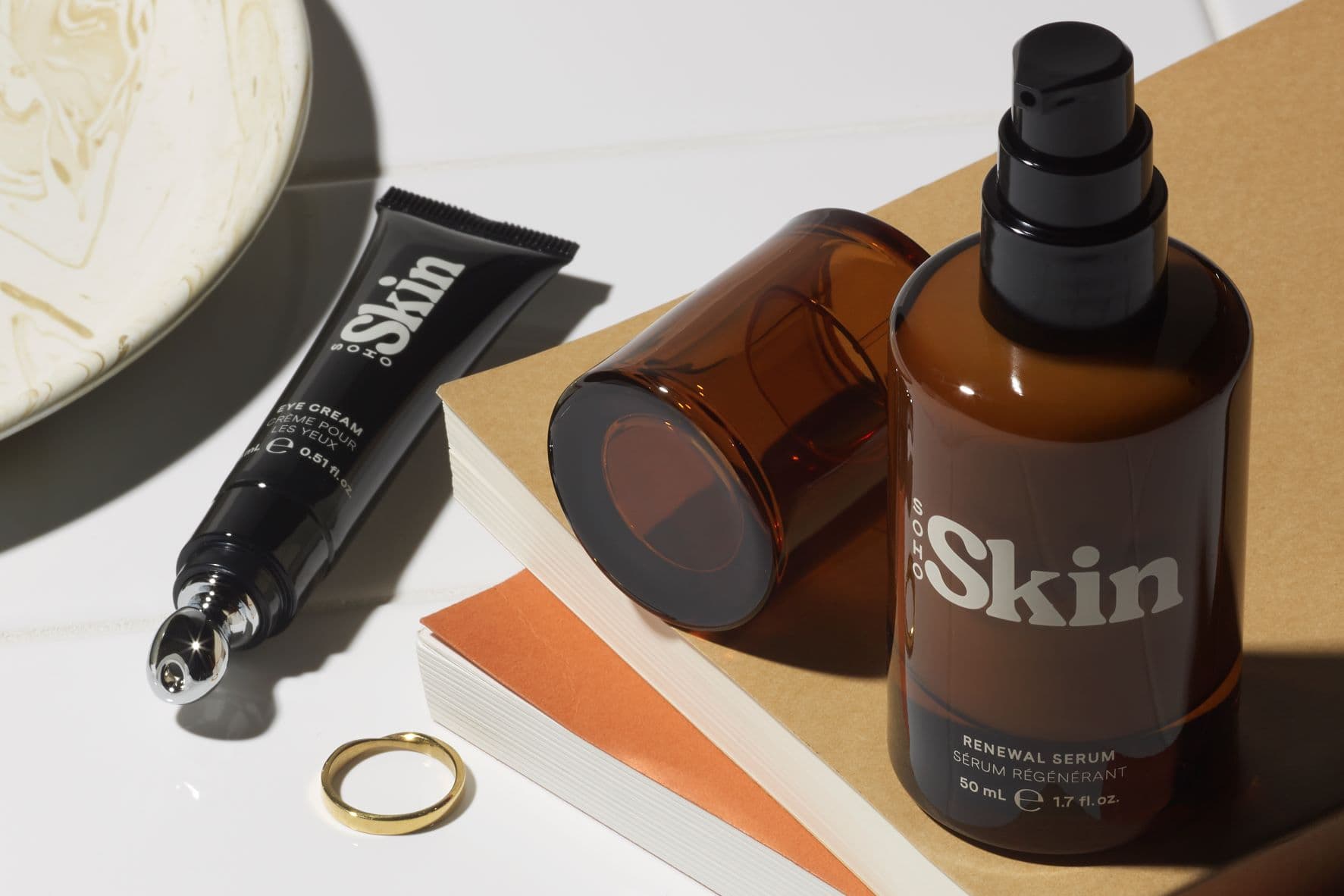 From the packaging to the formulas, everything about
Soho Skin
has been considered. The weighty brown glass jars add a touch of class to just about any bathroom, while the formulas have been formulated to provide skin with a sense of balance. As we move from autumn to winter and apprehensively turn the dial up on the central heating to combat the icy weather outside, it's time to reconsider our skincare routine too.
We decided to ask Soho Skin's UK Education Manager what his top tips are for reviving your skin throughout the winter. Whether you're hunkering down or making the most of the party season and burning the candle at both ends, Nathan has some sage advice to keep your skin glowing.
My Regimen Has Changed…
Since joining the Soho Skin team, I've minimised the steps in my routine and my skin is happier for it. We're all time-poor and maybe a bit overwhelmed by the sheer amount of information out there, and Soho Skin is all about marrying simplicity with performance to streamline and demystify skincare.
Inside My Skincare Routine…
I'd describe my skin as combination with dry cheeks and an oily T-zone. It can also be reactive, so I have to be mindful of what I use. In the morning, I cleanse with the Soho Skin Cream Cleanser, then follow with our Renewal Serum, Face Cream, Eye Cream and an SPF.
My evening routine isn't too dissimilar. I first cleanse with the Cream Cleanser. Twice a week, I exfoliate with the Liquid Exfoliator – it's amaaaaazing for reactive skin like mine. Zero redness or sensitivity. Then I follow with our Renewal Serum, Overnight Cream and Eye Cream.
My Trick For Reviving Skin…
This is easy: Soho Skin 24/7 Treatment, $110.00 is my go-to for revitalising dull or out-of-sorts skin. At night, I'll cleanse, apply the 24/7 Treatment and that's it. The next day, my skin is brighter, glowier and just generally happier – it's like I've had an overnight facial.
The Soho Skin Product You Should Try…
That's a tough one, but if you're really twisting my arm then the Renewal Serum. It is so calming and hydrating, plus it gives the skin an amazing glow. The Liquid Exfoliator is a close second, though!
The Best Skin Tip Anyone Has Given Me…
Consistency is key.
Read More
• Best Skincare Routine For Winter
• Vegan-Friendly Skincare • What is the Skin Barrier?
• The Best Eye Cream For Every Skin Type • What Is Slugging In Skincare?