SPACE SESSIONS
Inside Nikkie de Jager's Skincare Routine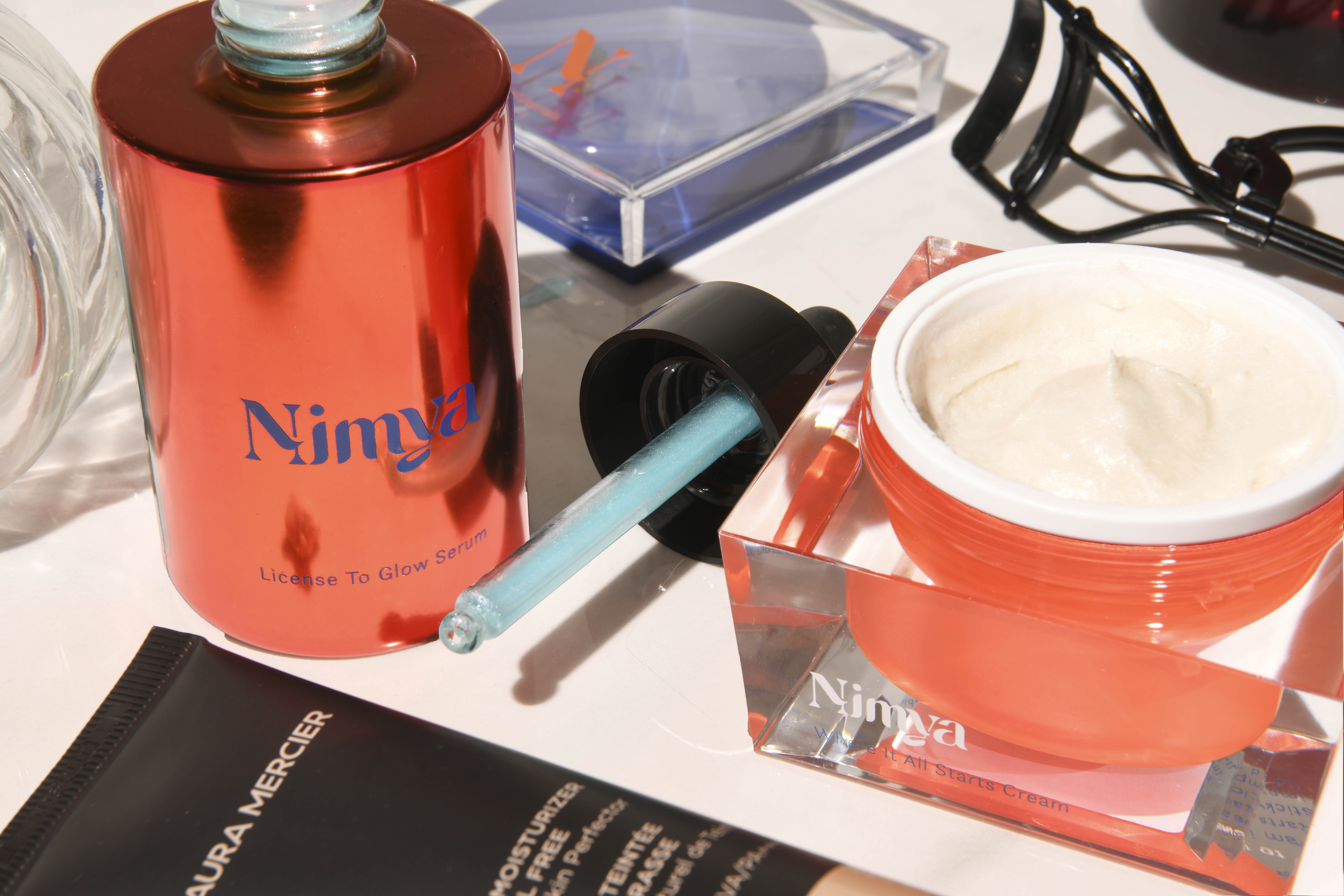 If you're one of the 13.8 million people who subscribe to NikkieTutorials YouTube channel you might be surprised that Nikkie de Jager decided to launch skincare rather than makeup. When you think of NikkieTutorials, you think of makeup, right? We thought the same until we caught up with Nikkie and she explained that skincare forms the basis of every single makeup video she posts. As soon as she said that we wanted to know exactly what she uses (spoiler alert: it's all Nimya by NikkieTutorials) and what her top skincare tip is...
The Nimya By NikkieTutorials Mantra
Don't be tempted to ignore the importance of your skin routine. Skincare is 50% of a successful makeup look because if the base ain't right, nothing is right!
NikkieTutorial's Skincare Routine
Every day I make sure I cleanse my face to make sure all the dirt is gone. Before I apply Nimya Where It All Starts Cream, $34.00, I go in with a toner. This preps my skin and gets it ready for the ingredients in my serums. When it comes to skincare, I think more is more. So, I use at least two serums, followed by moisturiser to make sure my skin is hydrated and nourished. I finish with a lip balm - you will never see me with dry lips because I moisturise them 24/7…
How To Deal With The Bad Skin Days
I think everybody has bad skin days. We are all human, so it's okay if that happens and you absolutely shouldn't let it get you down. Whenever I have a blemish, I treat it with a dose of salicylic acid. And, if it keeps bugging me and affects my confidence too much, I cover it up with a bit of concealer and forget about it for the rest of the day!
NikkieTutorials Go-To Skin Ingredients
Over the past few years, I have really started to appreciate the power of acids and serums. Before I used to think applying moisturiser is enough, but it's not! However, my dream ingredient is Marula oil. I love, love, love it and that's why we put it in Nimya License To Glow Serum, $41.50. In general, I try to avoid ingredients that dry out the skin, such as the "bad" alcohol, which isn't used in any Nimya by NikkieTutorials products
The Beauty Tip NikkieTutorials Wants Everyone To Know
The best skincare tip anyone has ever given me is that everyone's skincare journey is personal and what may work for someone else may not work for you.