5 Easy Summer Makeup Looks To Try
These confidence-bolstering tricks take seconds to apply.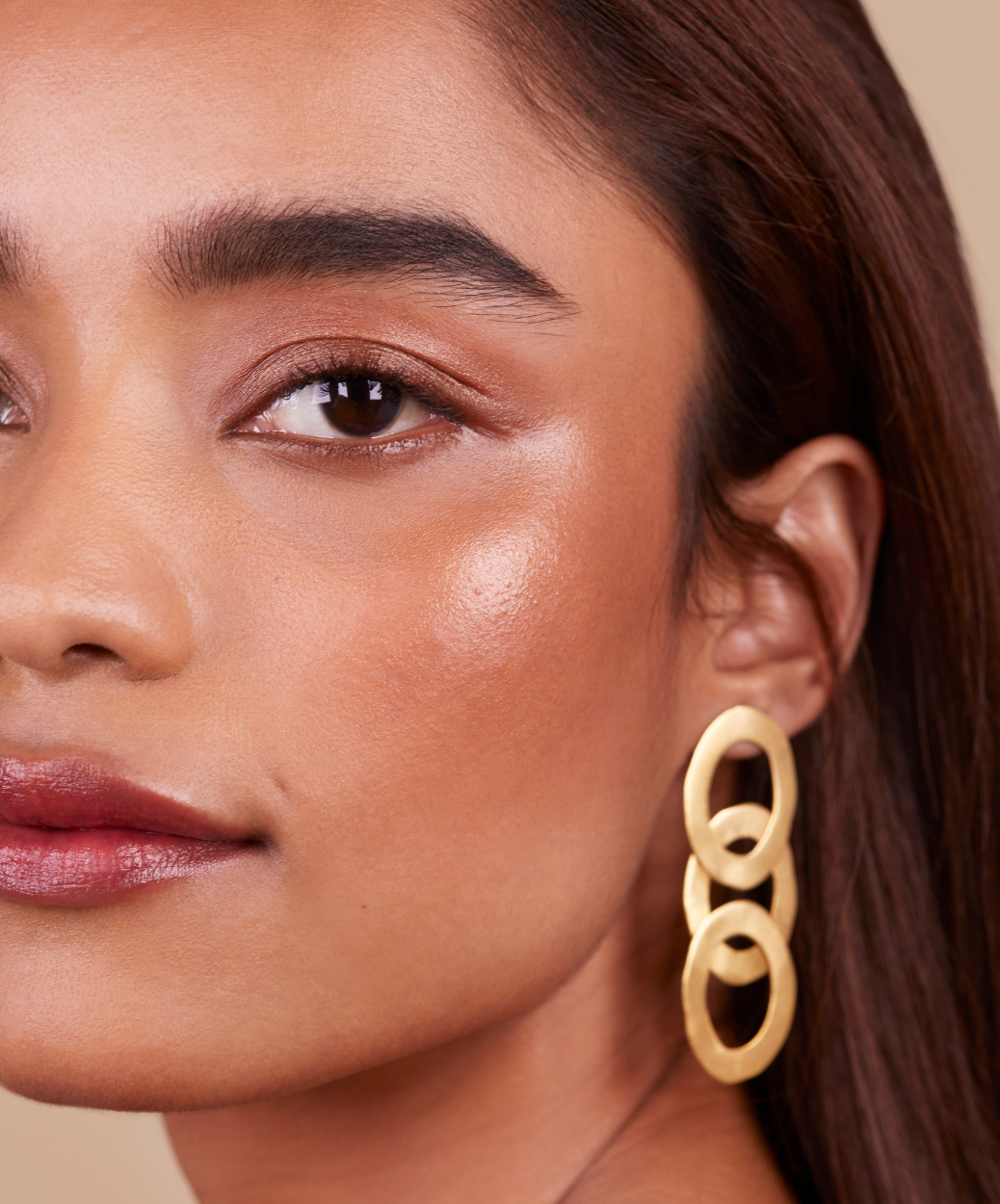 Bronzed Skin
A warm, bronzed glow is the kind of skin finish we all want for summer and achieving it is easier than you think. Create your base using Isle of Paradise Self-Tanning Drops, $28.00, or Drunk Elephant D-Bronzi Anti-Pollution Drops, $40.50 and employ bronzer for a sculpted finish. "Choose a formula with a warm reddish undertone and a light shimmer," says makeup artist Ninni Nummela. "The warmth will help lift your complexion and the shimmer will give you that golden glow."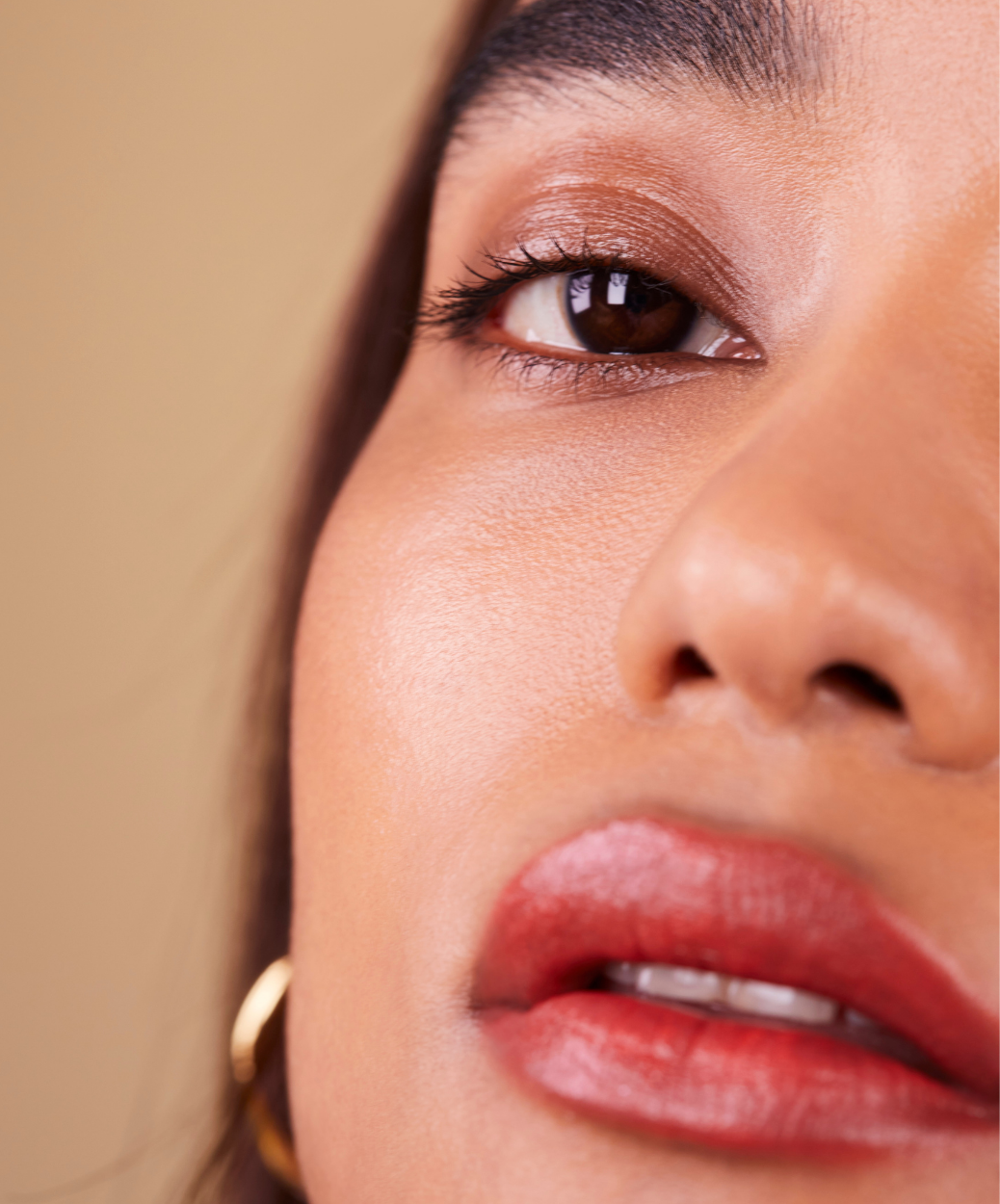 Balmy Lips
"A tinted lip balm is a staple product for summer. Nourishing, easy to apply and a fresh take on lipstick," says Ninni. "Use a sugar lip scrub or a soft toothbrush to buff away any dry flakes before applying lip balm for plump, healthy looking lips." In terms of finding your perfect shade: "balms have sheerer pigment than lipstick, so have fun, forget about rules and choose the colour that makes you smile," adds Ninni.
Brushed Up Brows
Well groomed brows add shape and lift your face instantly. If you overplucked when you were a teenager, "use a waxy eyebrow pencil in a slightly lighter shade than your hair colour to gently fill in strokes," says Ninni. "Remember to regularly brush your brows up while you fill in to achieve the most natural result." Fix them in place with the help of the bestselling Anastasia Beverly Hills Brow Freeze - Extreme Hold Laminated-Look Sculpting Wax, $25.30 and you won't have to give them a second thought all day.
Healthy Blush
A soft flush of colour makes everyone look healthy and well-rested. "To find your blush shade for that healthy outdoorsy flushed cheek, try nipping your cheeks and match the colour," says Ninni. "Use a cream blusher and apply to the apples of your cheeks, blending downwards to achieve a gorgeous, outdoorsy glow." If your skin is on the oily side, you might find a powder blush has more staying power.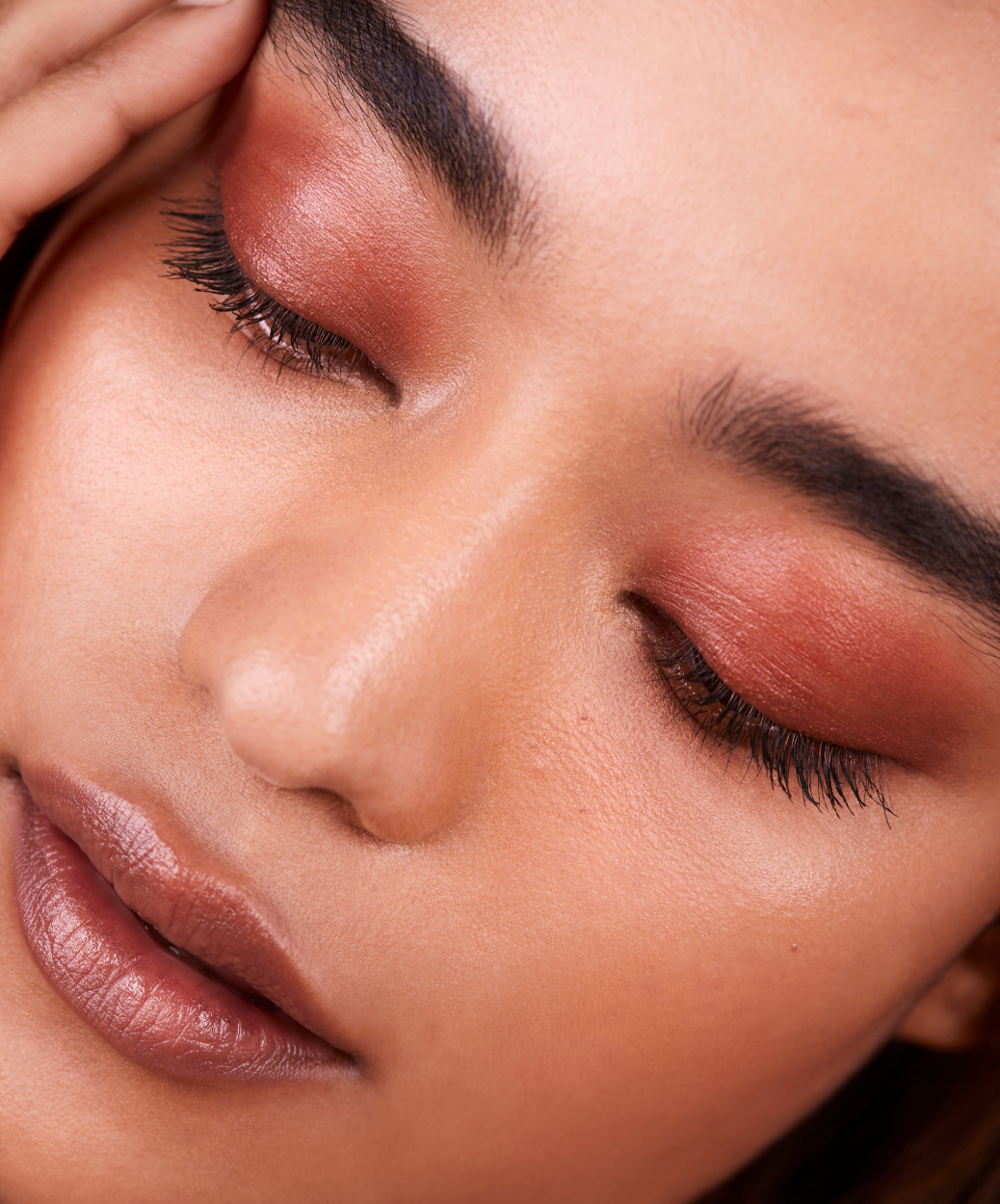 Smudged Eyes
Forget long, laborious smoky eyes and opt for a soft smudge of colour across your eyes. "A neutral matte eyeshadow will instantly enhance your eyes, while a soft shimmer worn alone can reflect light beautifully," says Ninni. "Apply the colour onto your lids and leave the rest of your eye clean for a lifted, open finish."

Photography by Natasja Fourie; Beauty direction by Liz Hambleton; Makeup by Ninni Nummela; Hair by Nandi Kai; Model: Shonali @ Milk Management; Styling by Anna Woodham featuring jewellery from Kitty Joyas and Ania Haie.