Discover The Makeup Power Issue
Covering everything from the new power buys to the deeper transformative effect beauty can have.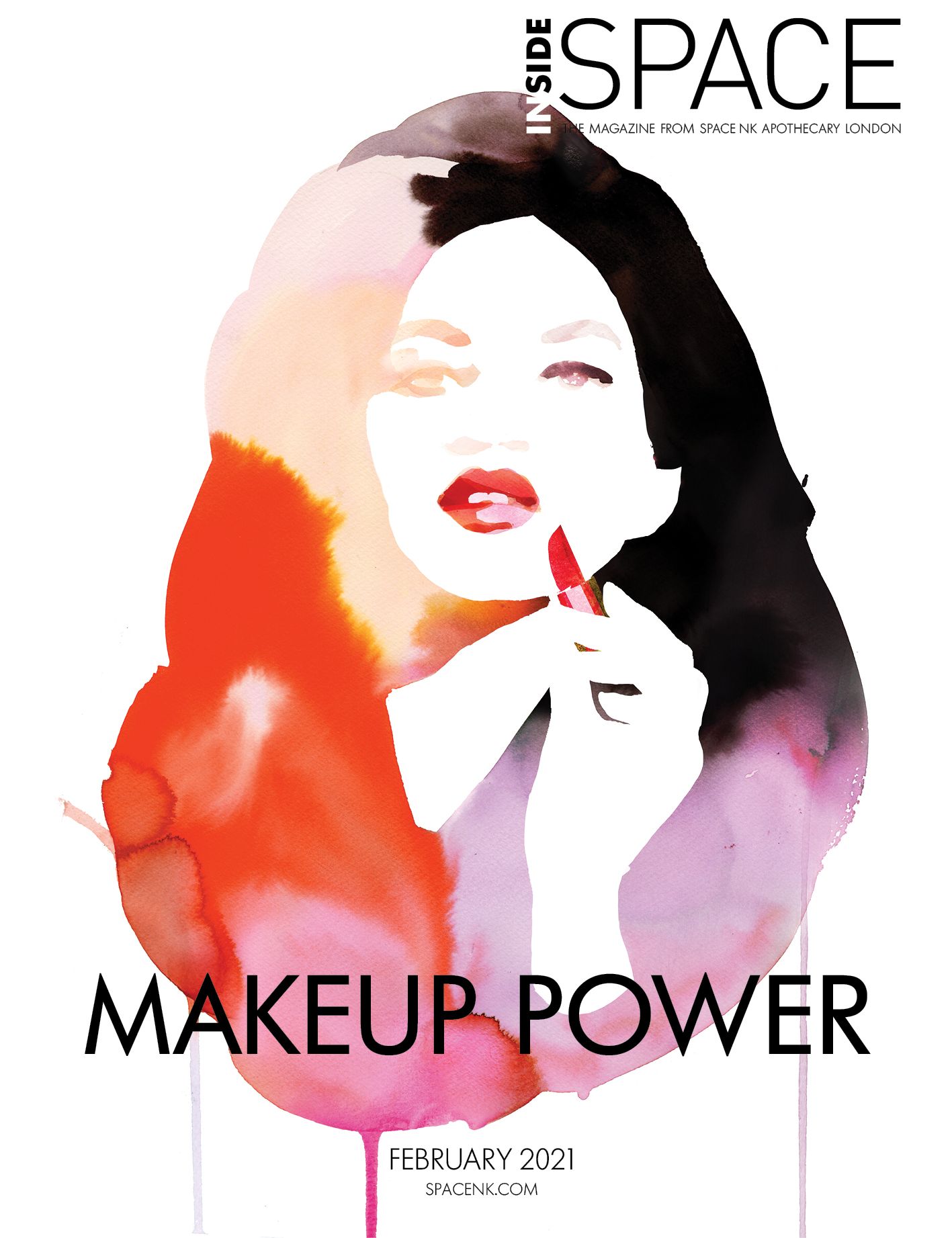 Whether it's a swipe of lipstick, a pinch of blusher or a subtle dash of concealer, makeup is the tool that we use to elevate how we look and feel. For almost a year it's taken a backseat in favour of skin plumping face masks and serums. A quick splodge of tinted moisturiser and a swipe of mascara has become the well-trodden, familiar morning routine. Anything more has felt unnecessary if we're WFH and can use Zoom's correction filter.
The grind of a third lockdown and the longest January in history was enough to get the Inside Space team reminiscing about the pre-Covid makeup looks – everything from a sparkly smoky eye for a night out (remember those?) to the daily ritual of buffing foundation and brushing up brows. Makeup has the power to conceal imperfections and enhance a natural glow, but it raises your spirits too. Some, including beauty writer Shannon Peter, would go as far as to say makeup is a form of self-care. Our Chief Merchandising Officer Margaret Mitchell has her own personal edit of confidence-boosting makeup buys that she's shared with us in this issue.
Alongside exploring the multifaceted powers makeup has to offer, we've also asked the Space NK team and renowned industry experts for their insider tips and tricks. The makeup artist Joy Adenuga reveals the product that has had the biggest impact on her, we go inside Lisa Potter-Dixon's beauty stash and we solve your biggest makeup dilemmas. If all this isn't enough to have you dusting off your makeup bag, we don't know what will…
Happy reading!
Victoria
Cover Illustration by Stina Persson
Head of Creative, Copy & Editorial: Liz Hambleton Art Director: Jane Hassanali
Beauty Editor: Victoria Hall Beauty Writer: Samantha Nice
Contributors: Benoit Audureau, Rachel Bailey, Ayesha Muttucumaru, Emma Palmer, Shannon Peter, Beate Sonnenberg.