IN FOCUS
How To Ease Dark Spots And Pigmentation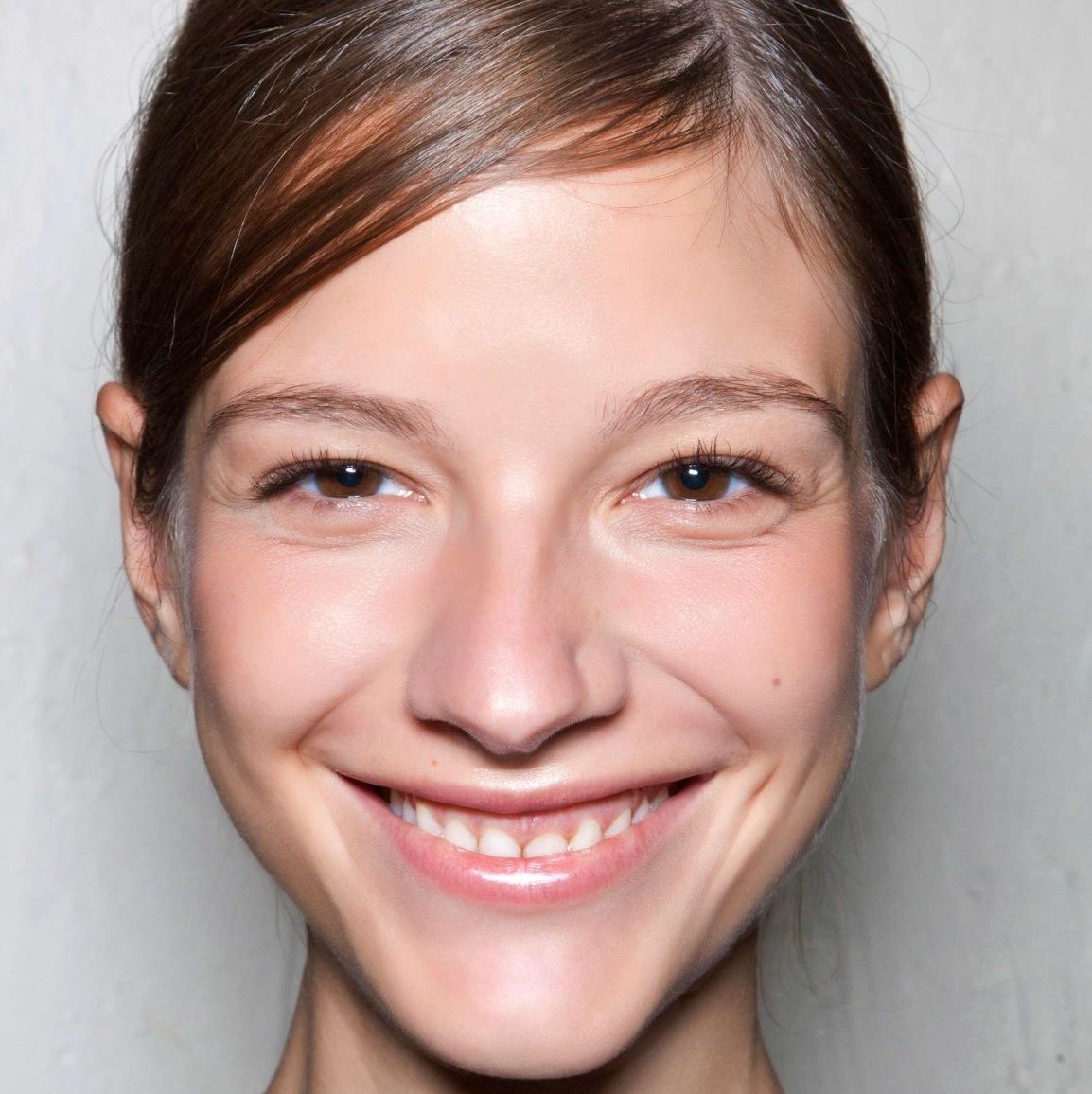 Dark spots that often resemble oversized freckles can be a sign of pigmentation, especially on your face, chest and hands. While pigmentation usually does not need to be treated, it can be a sign of damaged skin. It's important to look out for any changes to the look or texture of pigmented areas. Here's everything you need to know…
WHAT CAUSES PIGMENTATION?
"There are many things that can cause pigmentation," says Gerwyn Powell, education manager at Kiehl's. "Everything from hormonal fluctuations (menopause or pregnancy) to medication and pollution. The biggest challenge is photo damage caused by sun exposure." Continued exposure to UVA and UVB rays manifests itself in a number of ways, but pigmentation is particularly common.
While the production of melanin from UVA light causes skin to tan on holiday, it can also result in unwanted dark spots. These areas get darker the more you go in the sun, and can develop years after the damage is first caused.
HOW CAN I PREVENT DARK SPOTS & PIGMENTATION?
The most important factor? Stay out of the sun as much as you can and always wear sun protection when you do go outside. "Daily use of a broad spectrum, photo stable SPF 30+ is vital to block exposure to photo damage from a young age," notes Gerwyn. Institut Esthederm Photo Regul Face Cream, € 65,00 has been specifically designed to not only protect against sun damage, but also to help to fade existing dark spots. If you're prone to breakouts or have slightly oilier skin, try Kiehl's Ultra Light Daily UV Defense Aqua Gel, € 34,00.
What we often forget is that other light sources such as High Energy Visible Light (HEVL) are also damaging to skin. Blue light emitted from our phones and computers can encourage the development of pigmentation. Where possible try to limit your time with technology.
If you're sitting in front of a screen most days it's worth keeping an antioxidant mist on your desk. We love Fresh Vitamin Nectar Energizing Glow Water Antioxidant Face & Body Mist, € 26,00 as it's lightweight and soaks into skin quickly. If you want to take a more stringent approach, look to Chantecaille Blue Light Protection Hyaluronic Serum, € 160,00. After a week or so, you'll notice your skin looks more radiant and less slack.
HOW CAN I GET RID OF PIGMENTATION?
While professional laser treatments are the most effective way to combat signs of pigmentation, more affordable solutions can help to fade dark spots. If you battle with sun spots around your eye area, Dr. Dennis Gross SpectraLite, € 199,00 will come in handy. Using light therapy to target areas of uneven skin tone, these clever glasses get to work on sun spots straight away.
Other ways to fade pigmentation include incorporating vitamin C into your routine and exfoliating regularly. Vitamin C is a potent and stabilised antioxidant, which helps to neutralise free radical damage. It's also great for brightening up your complexion. Drunk Elephant C-Firma Fresh Day Serum, € 75,00 is a bestseller for the simple fact that the potent formula delivers brighter, smoother results in week. In terms of a good exfoliator, we love Oskia Micro Exfoliating Balm, € 68,00. The balm-to-oil formula helps to buff away dead skin cells and aid the skin's renewal process. The result? Fresher looking skin and a more even skin tone over time.
Another ingredient that helps to ease pigmentation is retinol as it helps to increase cell turnover. Adding a vitamin-infused retinol, such as Chantecaille Retinol Intense +, € 144,00 will help to reduce dark spots over time.