IN FOCUS
Francois Nars Shares His Tinted Moisturiser Trick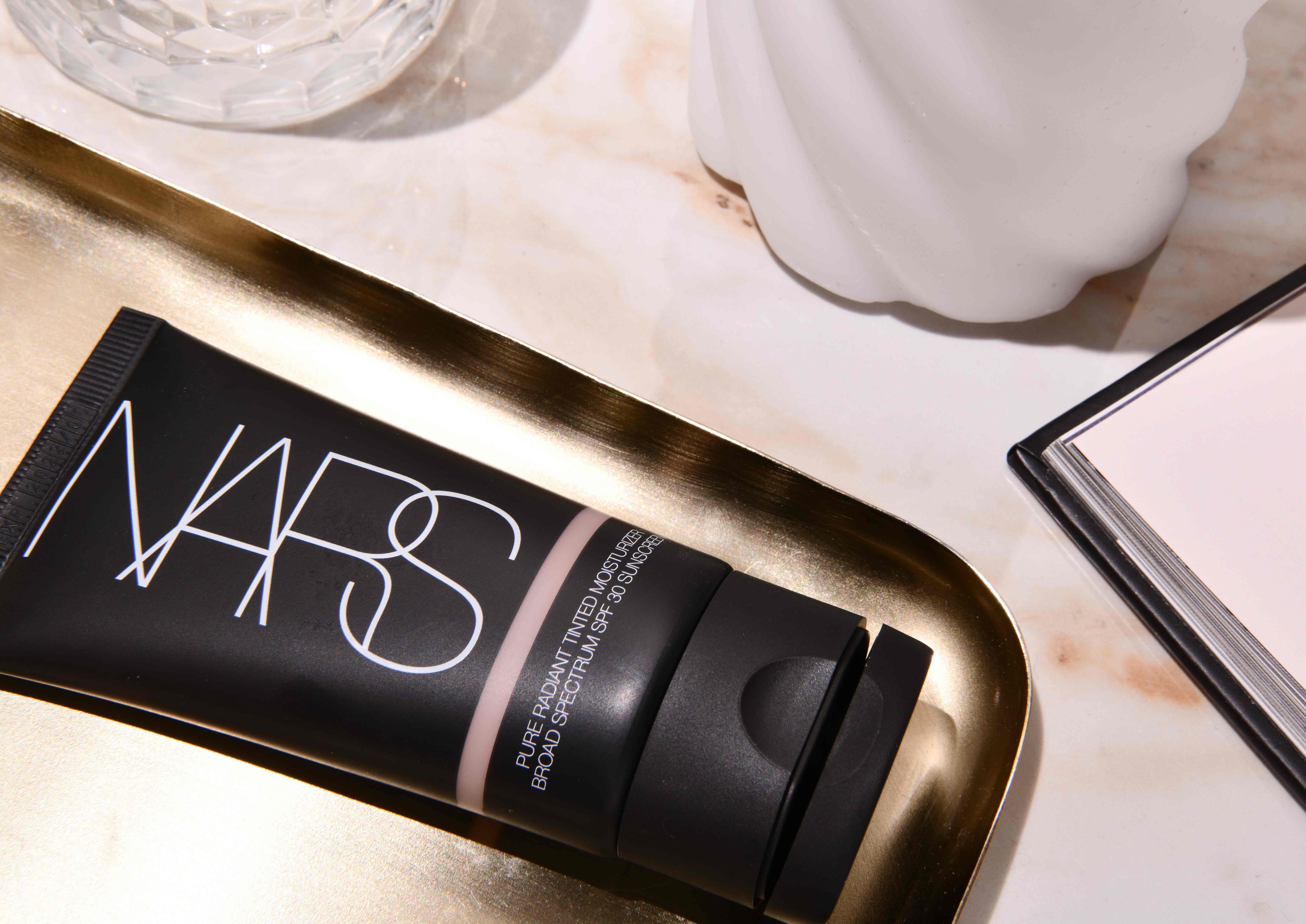 Here's how to enhance your natural glow in seconds…
Just when you thought Nars Tinted Moisturiser, $27.00 couldn't get any better, the brand introduces a handful of new shades to bring the total up to 16. Unsurprisingly, social media has gone wild for the shade expansion and the inclusive "Your Skin Turn On" campaign, which includes models of all ages and ethnicities wearing the tinted moisturiser.
What's The Hype Around NARS Pure Radiant Tinted Moisturizer?
For anyone who hasn't used it before, the excitement around this shade extension might feel exaggerated. It's not. The formula is lightweight, oil-free and includes SPF 30, but what people love the most though is the finish. While any blemishes and unevenness are blurred and concealed, your skin looks like great skin rather than great makeup. You're still 'you' but a more radiant version. "Pure Radiant Tinted Moisturizer has a sheerness to it that allows for your skin's unique qualities shine through," explains brand founder Francois Nars. "I am crazy about healthy, beautiful skin, so it was important that the formula enhances the skin from within using powerful skincare ingredients, including vitamin C."
How Does Francois Nars Recommend Using It?
"It's a very easy product to use," Francois states. When it comes to really maximising your results, he recommends taking a 'less is more' approach. "Your skin looks luminous with just a little drop of product," he says. "You can build up the coverage by adding a bit more, but you don't need lots to begin with." The trick is to warm up the product in your palms and apply using fingertips to achieve that 'second skin' finish. "Start in the centre of your face as this is usually where we need more coverage in terms of redness and pores," says Jenny Smith, NARS Global Makeup Artist.
Which Shade Will Work For You?
Shopping for your base online can be tricky, however there is some leeway with this formula as the sheerness is much more forgiving than medium and full coverage foundations. With the extra shades, NARS promises that this particular formula caters for all skin tones and importantly, undertones too. If you're not sure where to start, check out our Foundation Finder, which will help steer you in the right direction.