IN FOCUS
How To Maximise Your Beauty Sleep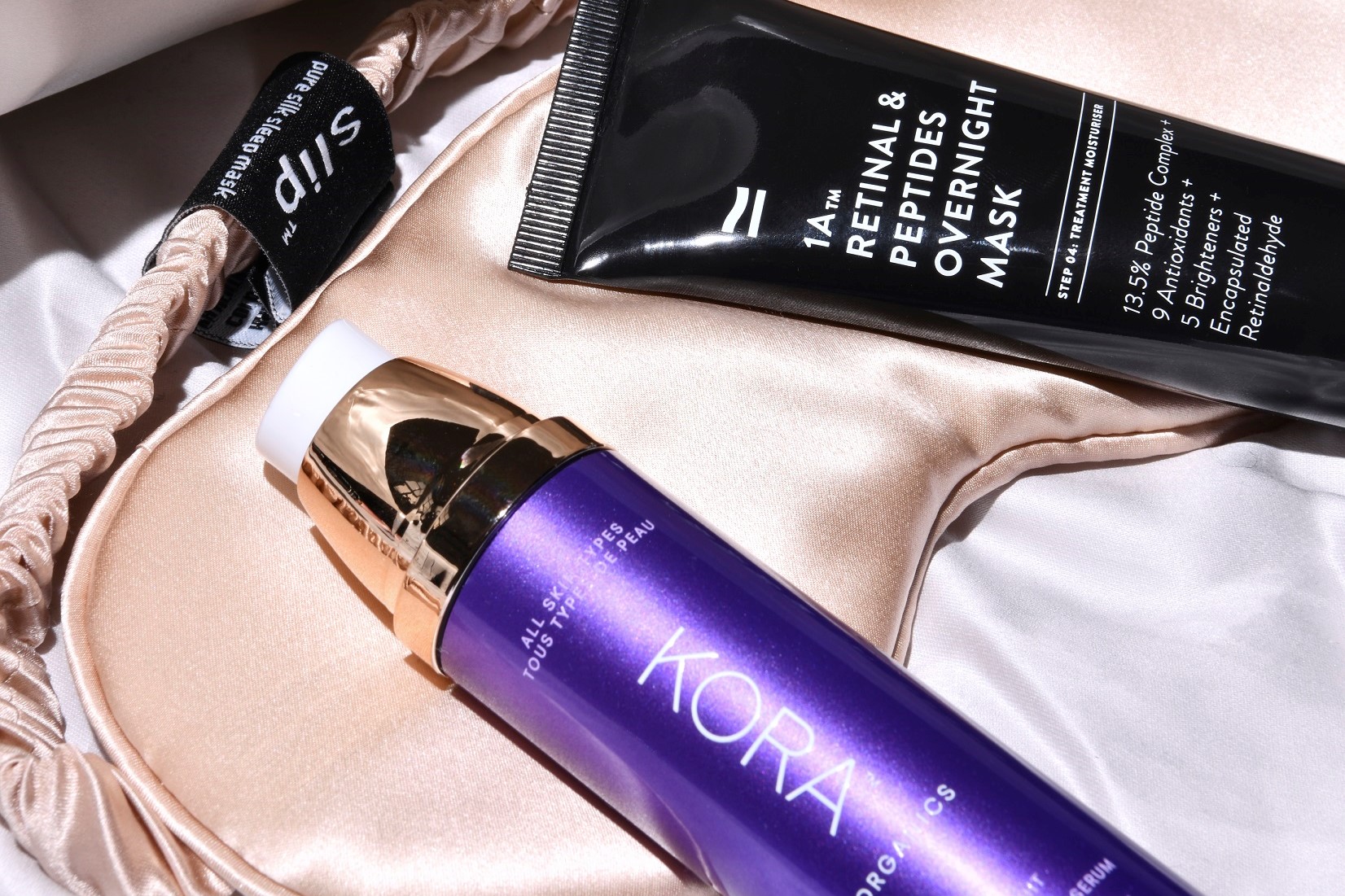 There's nothing quite like waking up just before your alarm because you've had a good night's sleep and feel fully recharged. It doesn't just help lift your mood and energy levels; it also gives your skin a fresh, rosy glow – hence the phrase 'beauty sleep'.
Last year, a study revealed that the phrase could actually have some truth in it. Researchers at Manchester University found that when our body clock goes into night mode, our skin is able to repair the thinner collagen fibres that help keep it looking and feeling plump and firm. With the clocks going back this month, we have put together a few tips, tricks and product recommendations to help give your skin a boost while your body adjusts…
The #60SecondRule
Cleansing is often overlooked as a skincare step and you're not alone if you're someone who quickly slaps on your chosen formula and rinses almost immediately. However, aesthetician Nayamka Roberts-Smith, aka @labeautyologist, went viral on Twitter a couple of years ago when she announced that we should all be taking at least 60 seconds to really work the cleanser into our skin to help lift every scrap of makeup, dirt and grime.
Massaging a cleansing oil or balm into skin can be just as therapeutic for your mind as it is for your complexion. Infused with rose, geranium and apricot seed oils, Votary Cleansing Oil - Rose Geranium & Apricot, $58.50 has the dreamiest scent to help calm a whirling mind and get rid of any impurities on your skin. It also comes with a very handy muslin cloth too!
There's a reason why Eve Lom Cleanser, $55.00 is loved by celebrities and skin experts alike. As you massage the balm into your skin it melts into an oil, lifting away makeup and dirt. Similarly to Votary, it also contains a nourishing blend of botanicals to soothe your skin and your mind, including Egyptian chamomile.
Stock Up On Active Ingredients
Adding a powerhouse ingredient, such as vitamin C or retinol into your night-time routine can help give your skin a helping hand. It's during these hours that your skin isn't protecting itself from environmental aggressors, such as UV rays or pollution, and can go into repair mode.
That doesn't mean you need to layer a dozen formulas on top of each other. Instead, focus on one ingredient at a time to avoid overloading your skin. For example, if you're keen to smooth out fine lines and give your skin a general boost, The Ordinary Retinol 1% in Squalane, $10.50 is a good place to start. It has been expertly balanced to ensure you get all the benefits of vitamin A without drying out your skin.
If you're concerned about dark spots, look to Ren Clean Skincare Overnight Glow Dark Spot Sleeping Cream, $69.00, which helps to lift patches of pigmentation without lightening your skin. Kora Organics Noni Night AHA Resurfacing Serum, $74.00 is our go-to when we want to enhance our glow. With a blend of AHAs, BHA and ferments, the serum sloughs away any dry, dead skin whilst you sleep so you wake up to smoother, softer, more radiant skin.
And, for that boost of hydration that most of us are always in need of, slather on a layer of Drunk Elephant F-Balm Electrolyte Waterfacial Hydrating Mask, $58.50, which is packed full of hyaluronic acid aka the king of hydrators.
Switch To Silk
A Slip silk eye mask or pillowcase might seem a bit extra, but sleep on silk once and you'll never look back. Not only does it feel silky smooth on your skin as you drift off, but it also reduces the friction build-up between you and your pillow while you sleep. This means you won't wake up to pillow creases on your complexion or the classic bed head hair look in the morning. Some people even say it helps make a blow-dry last longer.