IN FOCUS
4 Autumn Makeup Trends To Tap Into Right Now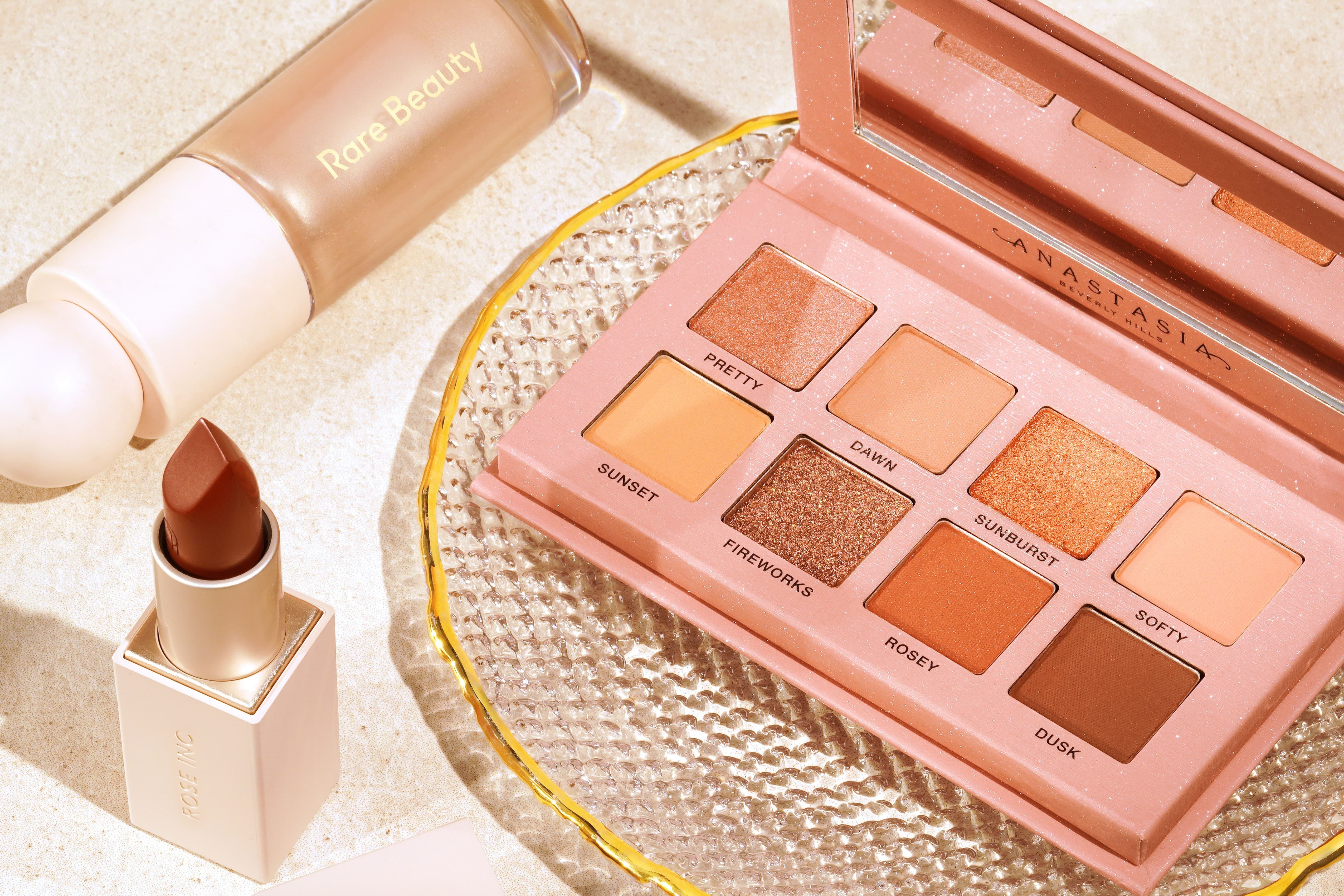 While we're all clinging on to the hope that summer will stretch out into September, now is the perfect time to start thinking about your autumn glow up. Pleasingly the autumn/winter 2023 runway beauty trends showcased a refreshing blend of bold statements and timeless classics, offering plenty of wearable options for those who are looking to switch up their autumn makeup looks.
Earthy tones and warm terracottas dominated while natural, dewy skin remained a staple. Statement berry lips also made a strong return, pairing well with
minimal makeup
across your eyes. For a futuristic twist, metallic accents on eyelids added an edgy touch while the new age graphic eyeliner designs were reminiscent of the '60s, exuding retro charm.
Keen to know more? We've done a deep dive into the four autumn makeup looks that are set to be huge this season…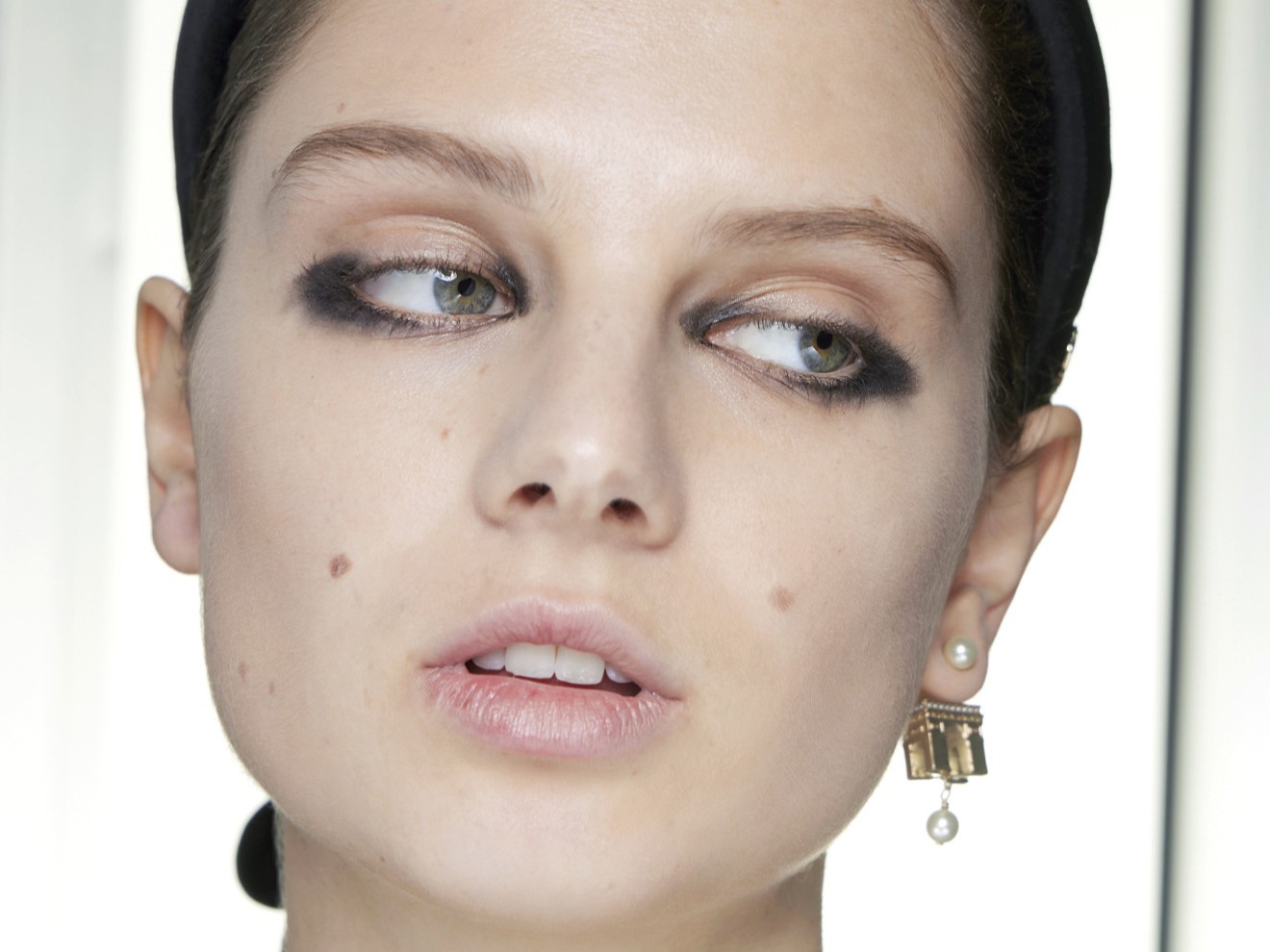 When Dior's pro artist Jamie Coombes states there will be a goth punk vibe to autumn/winter 2023 makeup trends, you know it's going to be everywhere. The best thing about this look? It's doesn't require a steady hand or hours of time to create. "Think intense eyes, with an unpolished black or dark brown smoky eye, paired with a soft, matte complexion and nude lips," says Jamie - pictured above is his work at Dior.
Spotted backstage at Erdem, Heron Preston and Chet Lo, the key to mastering this look? "Apply your eyeliner right along the lashes," says makeup artist Hollie Elis. "This doesn't need to be neat as we will be going back in with a brush to smoke it out. I also love to take the eyeliner underneath the roots of the lashes to create fuller looking lashes and to connect it to the top eyeliner so you can't see any gaps."
Next, "Take your brush and buff the edges of the eyeliner to create a diffused smoky edge. In no time, you will have that quick and easy smoky eye," says Hollie. This is very much a trend for pencil and gel eyeliners rather than liquid liners as these will give you enough time to blend out and diffuse the lines with a brush.
While berry-stained lips are a hallmark of autumn/winter beauty, this season they've taken on a unique twist. At Schiaparelli (pictured above), makeup artist maestro Pat McGrath created sumptuous looking scarlet pouts that were ombre in style. While at Roksanda, makeup artist Rebecca Davenport crafted a distinctive blackened wine colour on models with dark skin tones. Elsewhere and makeup artist Karin Westerlund opted for reddish brown pout at Saint Laurent.
When it comes to acing your application, celebrity makeup artist Mary Phillips says, 'I always like to start right on the outer edges of the natural lip and then as I get to the centre, I'll go a little bit outside [of the lip line]. I'll also make the lip line crisp by taking a bit of concealer and applying it with a brush, before blotting a lip stain to the centre of the lip."
Essentially, if you're after something that's a little more dramatic than the 'glazed donut' and 'no-makeup makeup' trend, then this is the look for you.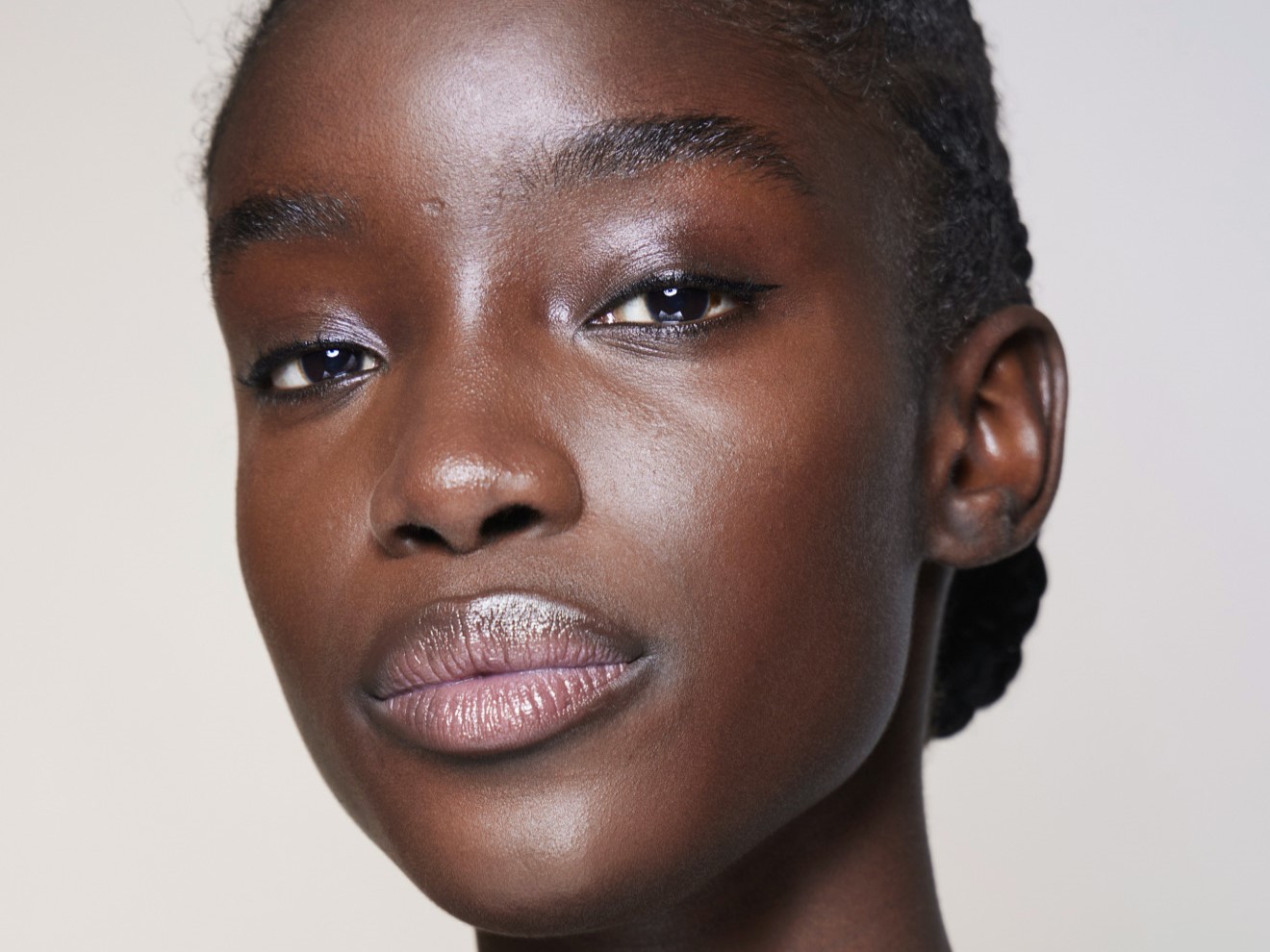 For those who prefer the less is more approach, Carolina Herrera (pictured above) and Simone Rocha served all the inspo you need. Glowy skin reigned supreme, with all the high points on the face sculpted and radiant while brow bones and inner eye corners were accentuated.
The obsession with glowing skin is also thriving on TikTok too, and ties into the highly coveted latte makeup trend that is hugely popular with the likes of Hailey Bieber, Lori Harvey and Shay Mitchell.
To nail this look Mary says skin prep is key. "Make sure your skin is hydrated but don't worry too much about a primer as I like to be able to do little touch ups throughout the day. Using a concealer that's two to three shades darker than your skintone, sculpt under the cheekbones and jawline, going right up to the spot behind your ears," she explains. "Also go down the sides of the nose and into the hair line. Buff and blend and then apply your foundation on top."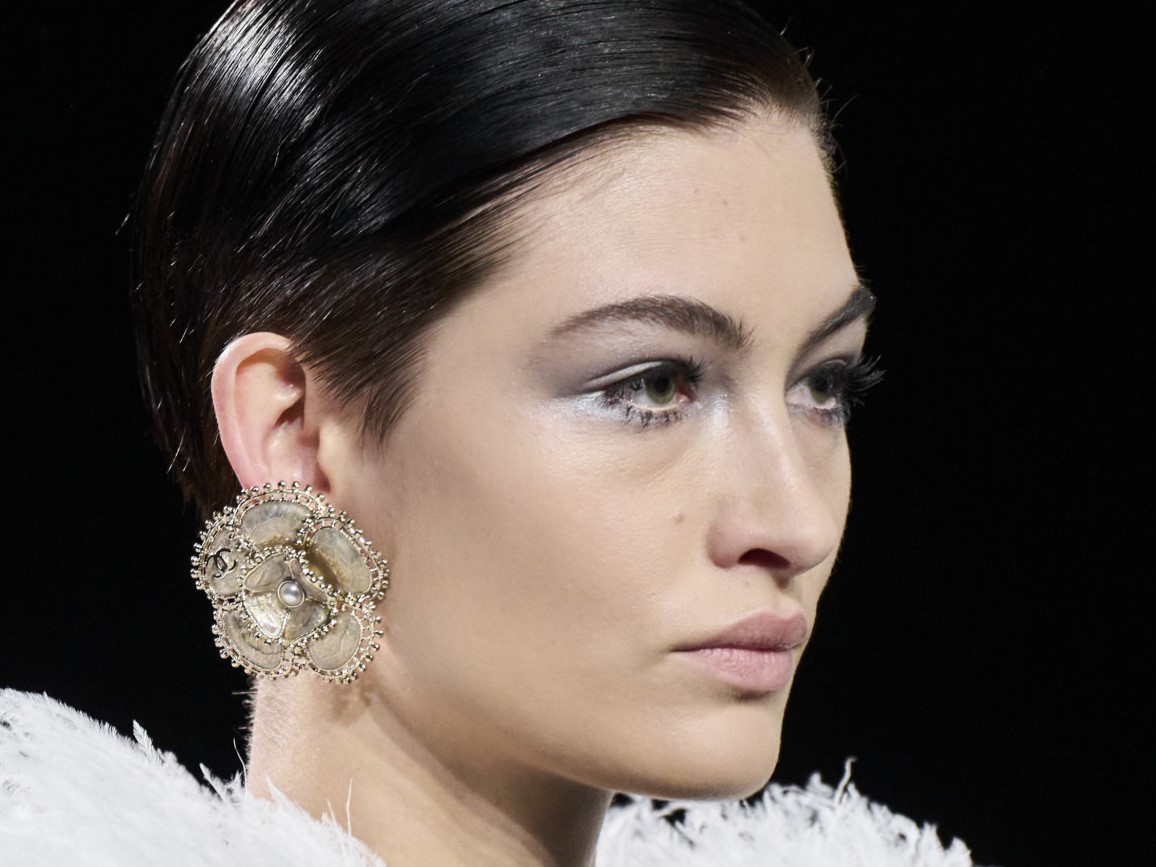 If you like to let your eyes do the talking, then this is a trend to get in front of. Subtle shiny shadows in silver and dark grey were spotted at Chanel (pictured above), while Louis Vuitton took the look to lustrous new levels by opting for undereye decorations.
Elsewhere and Sergio Hudson sent models down the runway sporting metallic washes of purple while at Altuzarra, famed makeup artist Diane Kendal used a fan brush to paint shimmering lines over smudged liner that sparkled on the runway.
While it may appear like a complicated look to recreate, the eyeshadow does all the hard work. However, Diane adds, "There's a fine line between being creative and being heavy-handed," so start with neutral metallics if you're feeling trepidatious.
Read More
• Our Take on the Everything Shower Trend
• How to Achieve the Glass Hair Look • How to Recreate the Tomato Makeup and the Strawberry Makeup