IN FOCUS
The Art Of Guilt-Free Self-Gifting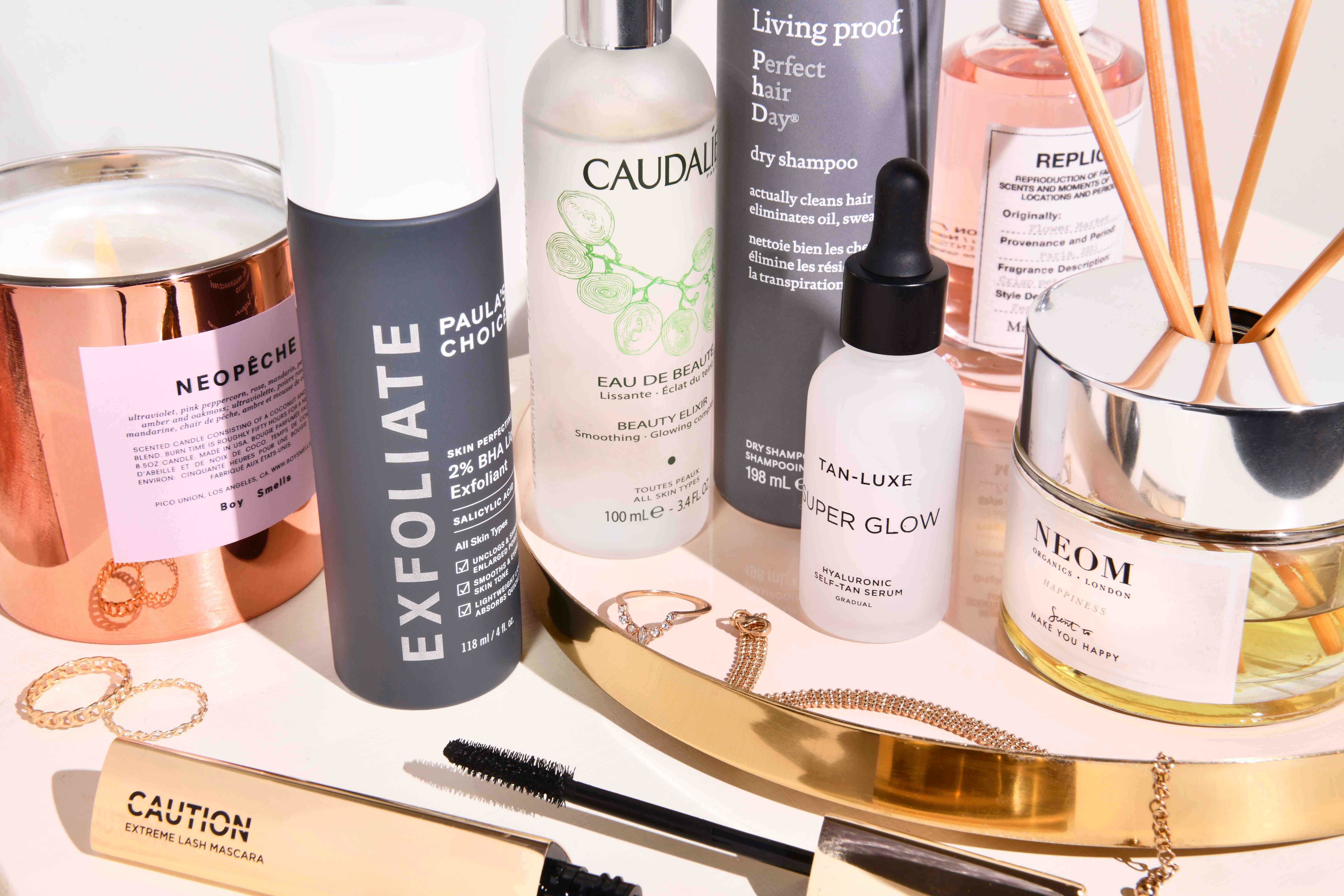 From
Christmas
and birthdays to Mother's Day and Valentine's, there is a dedicated moment for treating almost everyone in your life. Yet, there is no dedicated day to gifting yourself. In fact, we're almost programmed to think that self-giftings is indulgent and unnecessary. Treating yourself to a new fragrance or one of the Christmas gift sets could have more of impact on your mood than you think;
research
has shown that people who make time for self-care regularly have improved wellbeing.
This doesn't mean you have to treat yourself to something extravagant (although, you could…) or set aside an entire day to pamper yourself from head to toe. It could be as quick, simple and affordable as switching up your usual shower gel for a formula infused with lavender and chamomile to help you relax and unwind after a long day. Just by creating a self-care moment for yourself each day can help you feel happier and calmer. If that wasn't reason enough to remove any guilt associated with self-gifting, here are three more reasons…
You're Running Low…
If your bathroom cabinet needs to be restocked and you're running low on daily staples, why not choose one to upgrade. You could swap your usual shower gel for to kick start your day on a good note or if you need a helping hand to decompress in the evenings, try Aromatherapy Associates De-Stress Shower Oil, $40.00. Likewise, applying a new mascara, such as Hourglass Caution Extreme Lash Mascara, $29.00 every morning could help bolster your mood before your first video call. Replacing your fragrance is another super speedy way of switching up your mindset – we're currently obsessed with Maison Margiela Replica's range. You don't need to overhaul your entire routine. Investing in just one product with an incredible scent or luxurious texture can be just the pick-me-up you need to elevate your mood.
You Want To Try Something New…
There can be a practical element to treating yourself. If you've had your eye on a particular product or brand but have yet to try it, gift yourself a travel-size version. Not only is this a more affordable option, it's also kinder to the environment as it minimises potential waste. Bestselling brands such as Paula's Choice and Living Proof both offer mini versions of their top sellers.
Just Because…
Sometimes you should just treat yourself to that you've been looking at for months. Scenting the lounge-come-office with Neom Happiness Diffuser, $50.50 might help make lockdown 3.0 a little easier to bear. For some, a quick spritz of will be just the ticket – it comes in travel-size too! If you want the full package, we highly recommend the Space NK Beauty Heroes Volume III Box. With some of our bestselling skincare, makeup and haircare buys, this is the ultimate pick-me-up.