IN FOCUS
We Answer Your Most Common Skincare Questions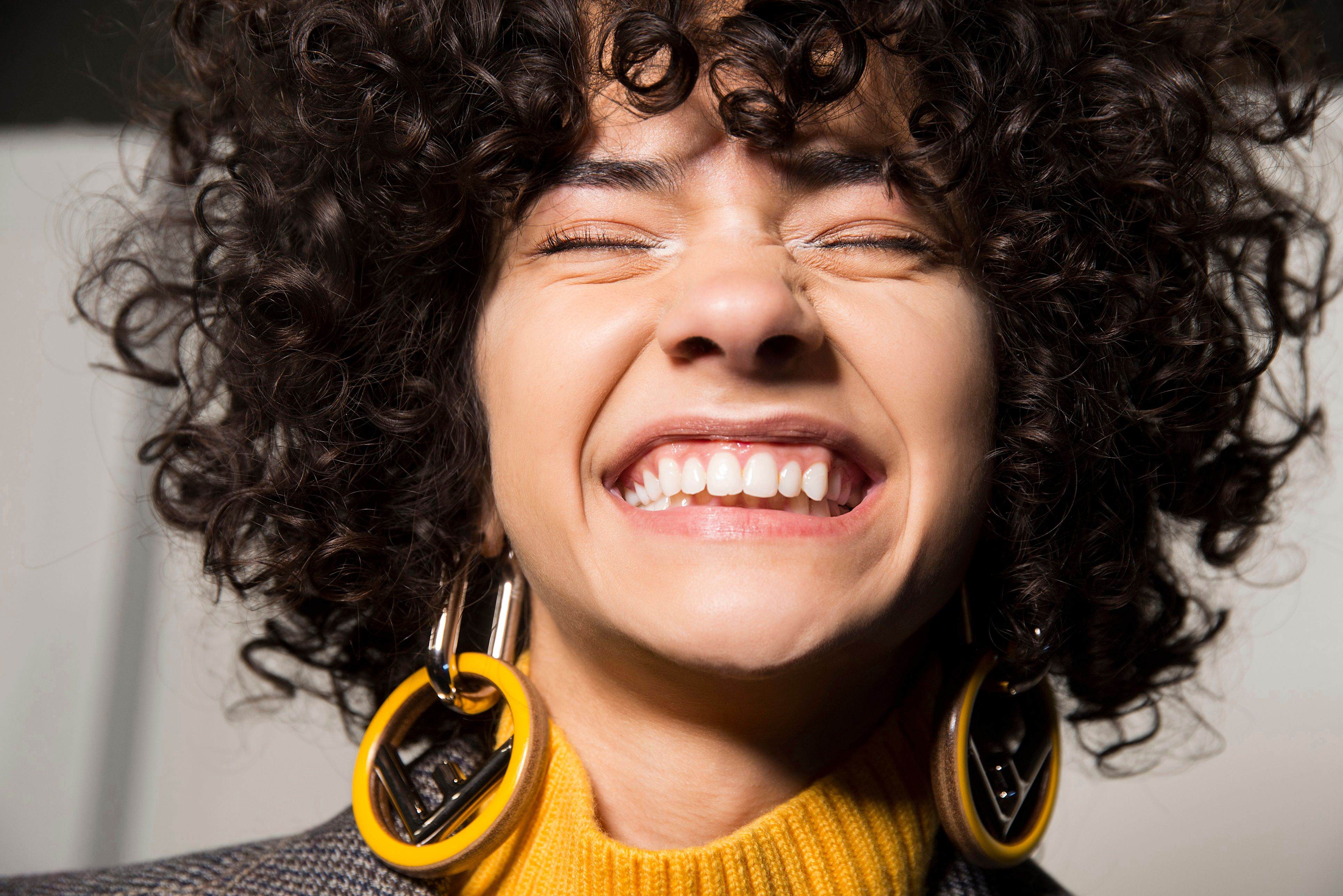 With the help of the experts, we answered the most common skincare questions, including how to reduce redness and how to prevent spots.
In the everlasting quest to enjoy the best skin of our lives, we've come to realise that asking specific questions can lead to unique solutions and great product recommendations. In light of this, we asked Dermalogica skin expert, Shelley Clifford, seven of the most common skin questions.
How Do I Work Out My Skin Type?
Working out your skin type will make beauty shopping much easier and means you'll be less likely to end up with an array of half-used skincare. "A skin type measures how much oil the skin produces and how reactive, or sensitive, it is," explains Shelley. "To work out your skin type ascertain when during the day you become aware of any oiliness. Generally, if you tend to notice excess oil before midday, you'd be classed as having oily skin. Oiliness at the end of a day is quite common even with balanced skin. Whereas a skin that produces no oil, anywhere on the face throughout the day would be classed as dry."
There are other factors that can affect skin, including climate and diet, but this is a quick and easy start to tailoring your skincare routine. For example, a mattifying moisturiser, such as Caudalie Vinopure Skin Perfecting Mattifying Fluid, $16.20 or Murad Oil And Pore Control Mattifier SPF 45, $57.00, can be game-changing for oily skin. Both formulas help to rebalance moisture levels, while keeping skin shine-free. Soothe dry skin with which works to restore the lipid balance, seal in hydration and help skin to stay moisturised throughout the day.
How Can I Reduce Redness In My Skin?
Redness is an issue that affects all skin types and one that can come and go. Your skin can be naturally more sensitive, or you might overdo the retinol, which results in redness. Regardless of what causes redness, Shelley recommends: "always using tepid rather than hot water to rinse your face." Consider what is touching your skin, she explains, "consciously apply products with a light pressing or sweeping motion rather than rubbing. Avoid friction by considering what you remove your skincare with. Swap facial sponges for damp cotton pads or a soft cloth."
When it comes to products, Shelley advocates a simple routine, "avoid layering too many products in your routine and stay away from oil-rich and heavy formulas as they can trap heat. Focus on light water-based formulas such as soothing Dermalogica Ultra Calming Mist or super saturating ." If you want to disguise redness quickly, opt for lightweight makeup formulas too.
How Can I Prevent Spots?
"For breakout-prone skin ensure you have a good skincare routine," says Shelley. "I recommend double cleansing in the morning and evening, as well as regular exfoliation with alpha hydroxy acids." Try a daily acid toner, such as Dermalogica Flashfoliant or Summer Fridays Soft Reset AHA Exfoliating Solution, $54.00.
Shelley also suggests , which contains salicylic acid and niacinamide to help "treat and control breakouts and prevent any reoccurrences." For hormonal breakouts, "consider switching up products throughout the month and incorporating a charcoal-based purifying cleanser, such as , in the week that breakouts usually occur," suggests Shelley.
How Can I Prevent Skin Ageing?
Ageing is a fact, and while we can't reverse time or stop the natural ageing process, we can take steps to slow down the effects on our skin. "Prevention is always better than cure," says Shelley. "Always protect your skin with a broad-spectrum SPF to fend off damaging UVA and UVB rays." Try .
"Another top tip is to exfoliate the skin regularly to boost skin renewal and achieve that youthful glow, try ," says Shelley. In terms of ingredients, "retinol is a hero – clinically proven to help rebuild important structural proteins like collagen. Slowly introducing retinoids with a product like can target fine lines and boost skin firmness," she explains.
How Can I Reduce Dark Circles Around My Eyes?
"To help reduce dark circles and brighten the skin around your eyes, I recommend gently exfoliating the area with ," says Shelley. You can take this bestselling product right up and around your orbital bone for a polishing and smoothing effect. "Try layering with daily eye creams or serums, packed full of antioxidants such as vitamin A and C to retexturise, brighten and defend the delicate eye area," she adds. We recommend Drunk Elephant C-Tango Multivitamin Eye Cream, $71.50 to boost brightness in the morning and , which contains smoothing retinol, in the evening.
How Often Should I Use A Face Mask?
During lockdown our face mask addiction saw us relaxing with sheet masks, taking baths with mud masks and enjoying Netflix in exfoliating masks more often than is necessary. "Face masks should be used two-to-three times a week," says Shelley. However, if you're masking to repair and nourish with a soothing blend such as , then there's no harm in using it more often.
How Often Should I Exfoliate?
Exfoliation has so many benefits for skin, it helps to slough off dirt, debris and dead skin to reveal newer plumper skin. It also works to clear the path for any skincare that is applied afterwards, allowing active products to be absorbed more easily. "Depending which product you use, exfoliation can be done daily or several times a week," says Shelley. For light daily polishing, try Dermalogica Daily Microfoliant; this bestselling gentle manual exfoliant helps to smooth skin with rice bran and colloidal oatmeal. For a salon comparable at home exfoliation treatment try , which utilises AHA extracts, lactic acid and fermented plant enzymes to reveal newer, brighter skin.