IN FOCUS
What Is A Tubing Mascara And Should You Be Using One?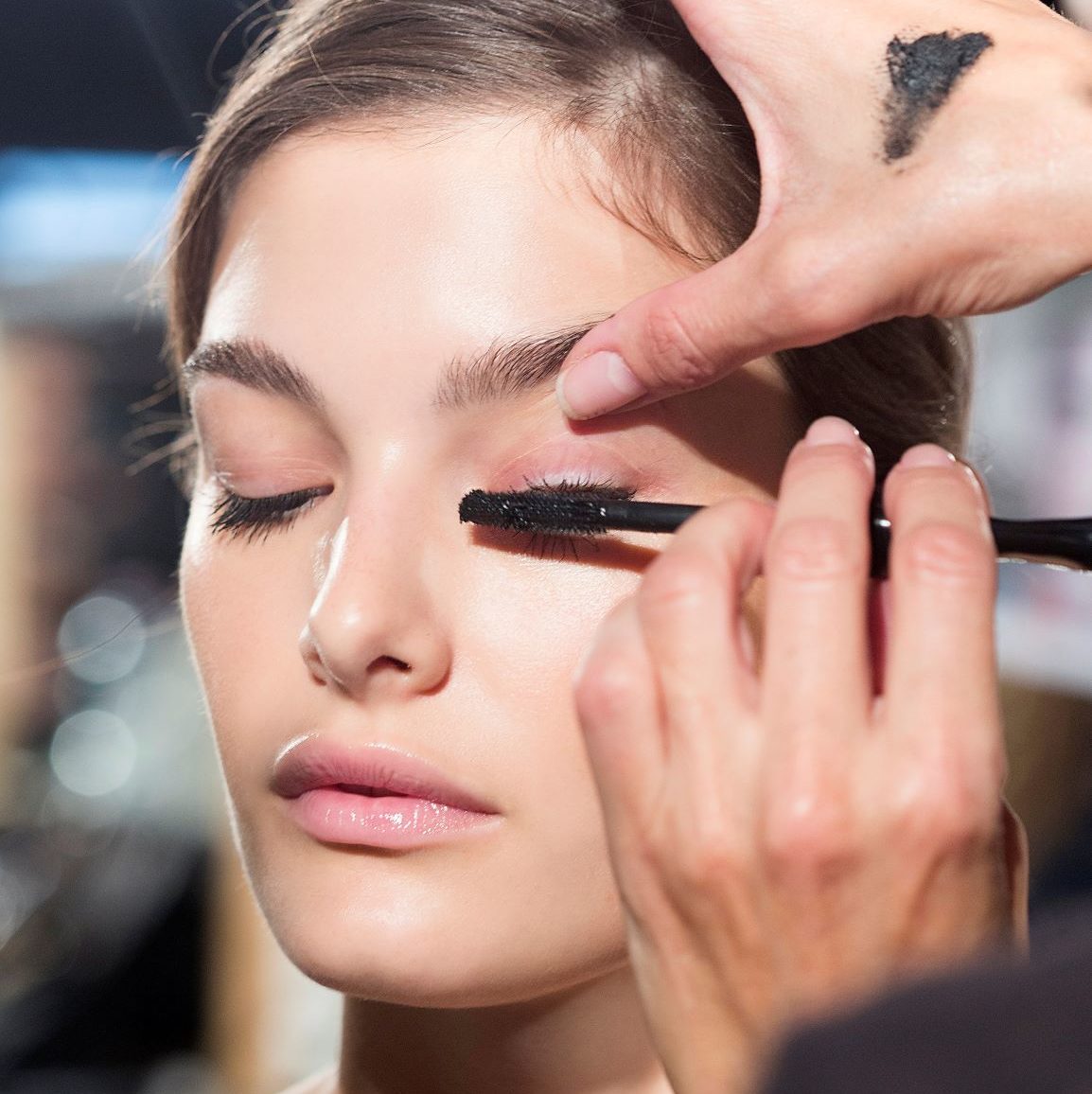 "What on earth is a tubing mascara?" is a fairly typical response when you suggest that a friend swaps their faithful formula for a mascara that 'tubes' their lashes. In fairness 'tubing' does sound like something you'd find in B&Q for your bathroom or kitchen sink. However, a tubing mascara could be the answer to your eyelash woes.
While a lot of us won't leave the house without a quick sweep of mascara, we'll also happily complain about its failings. From clumping in between lashes to flaking after a few hours of wear and smudging under our eyes, there are plenty of common mascara gripes.
If you're in the market for a
new mascara
that promises long lasting, flake-resistant staying power, it might be time to give a tubing formula a chance.
How Does A Tubing Mascara Work?
While the technology is still relatively new in the UK, tubing mascaras have been popular in Japan for years. "Tubing mascara contains tube-like polymers which wrap around each individual lash, generating an enhanced lengthening effect," says @the.skin.scientist, a cosmetic chemist on Instagram.
The result is long-lasting, flexible wear that doesn't smudge or flake. And, unlike waterproof formulas that take gentle persistence and a good eye makeup remover to take off, tubing mascaras require just a flannel and warm water. "That's probably one of the best parts," says Marc Reagan, Hourglass' Cosmetic Global Director. "There's no rubbing or tugging at sensitive skin when you need to remove it."
What's The Difference Between Tubing Mascara and Waterproof Mascara?
"Traditional mascara contains pigment and wax, which is painted onto your lashes," says @the.skin.scientist. "These can be hydrophilic 'water-loving' and therefore easily smeared throughout the day or hydrophobic 'water-hating', making them water-proof." As we mentioned, tubing formulas create tube-like polymers around each lash, which can be weakened with warm water and allow the mascara to come off in tubes.
How Do You Apply A Tubing Mascara?
The term 'lashings of mascara' doesn't apply tubing formulas as you only need one coat. The trick is to get the brush as close to the roots of your lashes and wiggle the wand left-to-right as you sweep upwards. "I love tubing mascara because it's designed to wrap about every lash, giving precise definition from root to tip," adds Marc.
What Are The Best Tubing Mascaras?
Whether you want serious length or baby doll definition, there is a tubing mascara to suit your lashes needs.
Best for a false lash effect: Hourglass Caution Extreme Lash Mascara is the fastest selling mascara in Space NK's history, and it is closely followed by Unlocked Instant Extensions Mascara. The latter lengthens, lifts and curls lashes instantly and the clever brush coats even the shortest, tiniest lashes. In a nutshell is showcases the power of the best tubing mascara.
Best for lift and volume: It goes without saying that eyelash curlers are the best way to lift and curl polka straight lashes. But, if you are blessed with a natural curl and just want to gently ramp up the volume, Kevyn Aucoin Volume Mascara genuinely does live up to its name. What we love most is the slender brush makes reaching the inner corners of your lashes easy. You don't have to worry about accidentally brushing your skin or smudging your eyeshadow. It's also one of the few formulas that doesn't leave your lower lashes looking spidery.
Best for length and definition: There is something incredibly flattering and elegant about defined lashes. With a slim brush and precisely placed bristles, Surratt Relevée Mascara defines and lengthens with one stroke. Another noteworthy quality of this particular mascara is the colour. If you find too many formulas dry to a brown-black rather than the jet black colour promised on the packaging, you'll be pleasantly surprised by the inky tone.
Read More
• How to Remove your Eye Makeup
• Recreate Jamie Genevieve's Smoky Eye Look • How To Enhance Your Natural Lashes
• The TikTok Makeup Trends to Recreate • The Best Lipsticks for Every Skin Tone