MOST WANTED
Our Favourite Byredo Buys Of All Time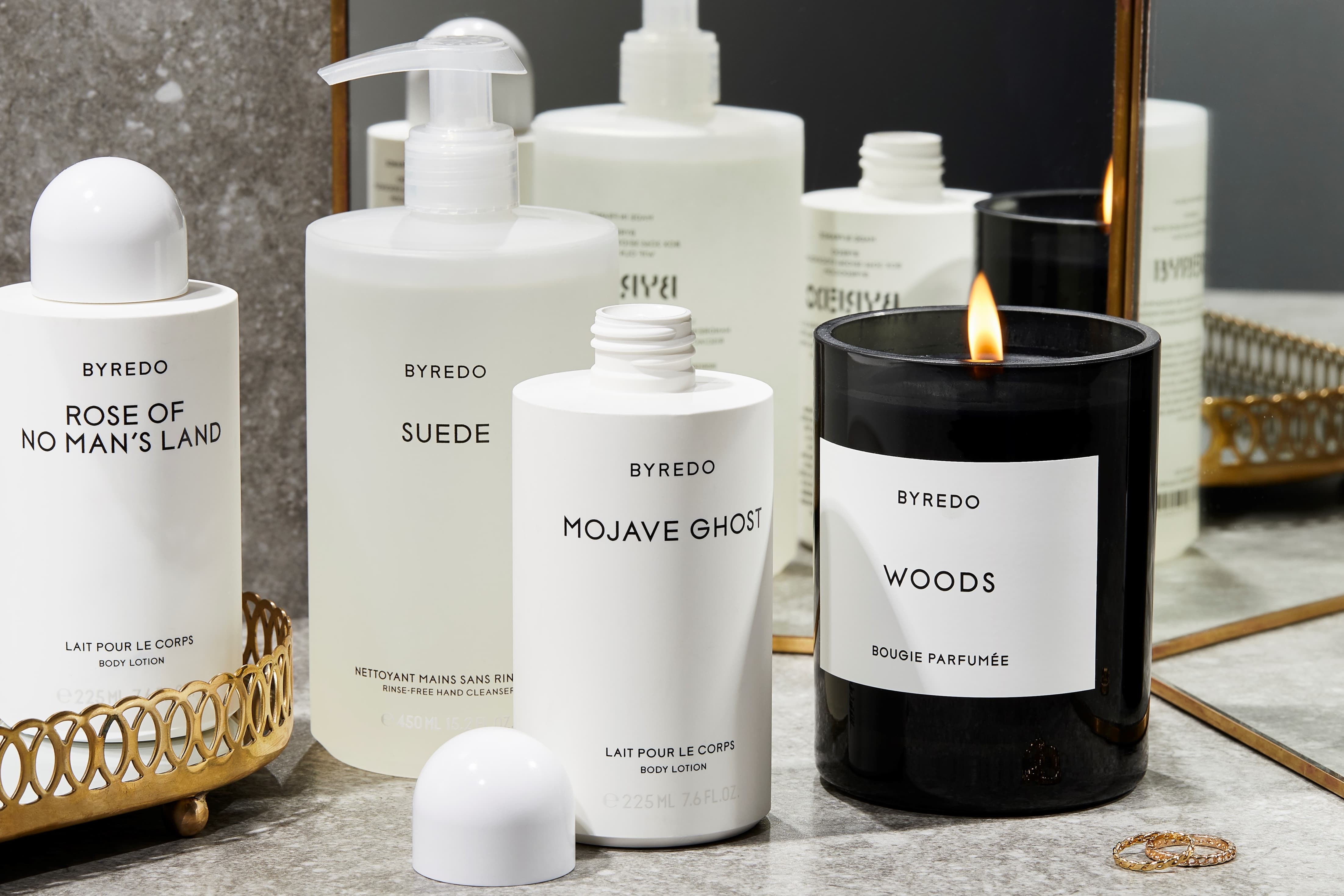 From the moment
Byredo
entered the beauty scene in 2006, we've been hooked. A fragrance company, founded by basketball player Ben Gorham, who drew on his own personal experiences to create truly unique scents. But how did that happen? Sport to scent seems like a pretty big leap. But actually, it was Gorham's return to art school - a passion from his pre-basketball days - that led him to this new olfactory calling. "Having been a basketball player for most of my life, I then went back to art school. Around the time I was graduating, I met a perfumer called Pierre Wulff. It was my introduction to fragrance," says Gorham.
Has fragrance always been an interest of Gorham's? Actually, no. "I had never been the kind of person who wore it," he admits. "But I became fascinated, particularly with the connection between scent and memory." It was then that he decided to start a project called Byredo - a contraction of the phrase "by redolence". The project's purpose was to translate personal memories into scent, as a bit of fun more than anything else. But that project quickly grew into an obsession. "It started off with specific memories, like visiting the place in India where my mother was born and raised, and the way I remember my father smelling. As I began to learn more about the technical process, I was able to express more complex ideas such as emotions," Gorham explains.
He couldn't imagine anything greater than making this journey of scent discovery his job, and so, with a bit of business wizardry (which Gorham said was helped by his sporting competitiveness), Byredo the project became Byredo the brand we know and love.
Fragrance has remained at Byredo's heart, but today the brand has branched out beyond its spritzy beginnings, with everything from scented body care to mood-boosting candles, and even makeup. Needless to say, we're just as obsessed as ever. But as avid Byredo enthusiasts who have tried them all (and we really mean
them all
), which products are top of our list? Read on to discover our favourite Byredo buys of all time.
6 Of The Best Byredo Products
Read More
• Latest New Beauty Product Launches
• The Benefits of Niacinamide • Can you use vitamin C with retinol?
• How To Treat Hormonal Acne • Everything you need to know about SPF