MOST WANTED
Our 5 Favourite Ulé Skincare Products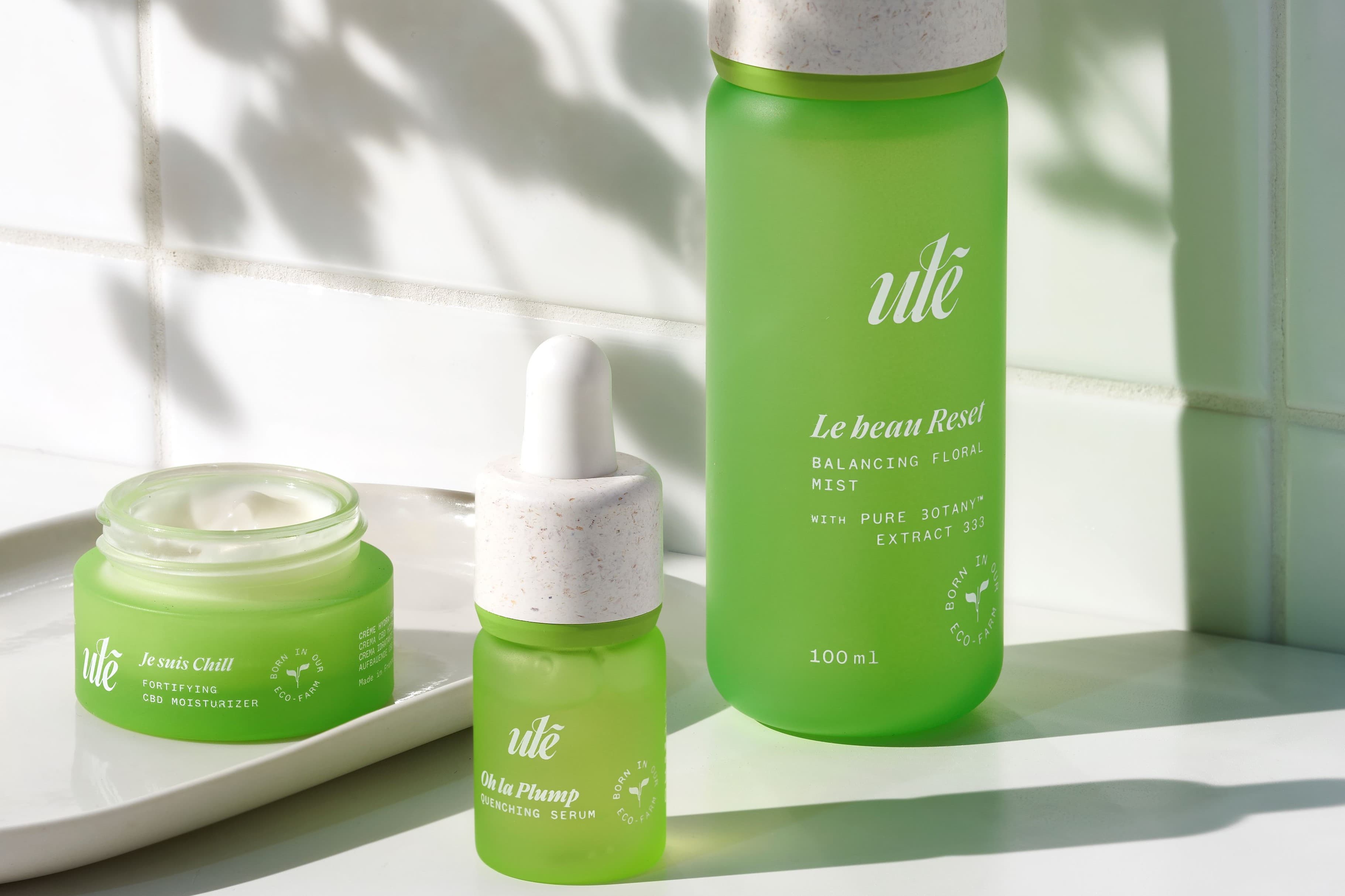 Ulé is the new sustainable kid on the block and it's raising the bar for environmentally conscious brands. The French beauty brand has a small but succinct line of skincare products that promise to hydrate and strengthen your
skin barrier
using potent extracts grown from its Eco-Farm in France.
Why We Love Ulé
These days it's relatively easy for brands to opt for recyclable packaging and offer
refillables
, Ulé has gone much further. Every ingredient that Ulé uses can be traced and there's a barcode that you can scan to find out when and where each plant was harvested. Scroll down to find out more about the brand's eco credentials and in the meantime, here are the Ulé products we are loving…
5 Of The Best Ulé Products
Ulé's eco credentials
By growing the ingredients, blending the formulas and packaging the product in France, Ulé has dramatically cut the carbon emissions of each and every cream, cleanser, mist and serum. The brand's Pure 3otany™ Extracts include centella, tulsi and coleus, which are all grown in the Eco-Farm using vertical farming techniques.

What Is Vertical Farming?
Ulé's Eco-Farm includes 3m high vertical towers that can hold up to 400 plants of the same type. Planted in eco-friendly sponge rather than soil and located in a temperature, humidity and light controlled room ensures growth without the need for fertilisers. Even more impressively, 95% of the water used in the process is recycled.

Read More
• Everything You Need To Know About Skin Flooding
• Best Eco-Friendly Skincare Brands • Everything you Need To Know About Skin Cycling
• A Simple Skincare Routine for Beginners