MOST WANTED
Will Charlotte Tilbury Magic Cream Work For Me?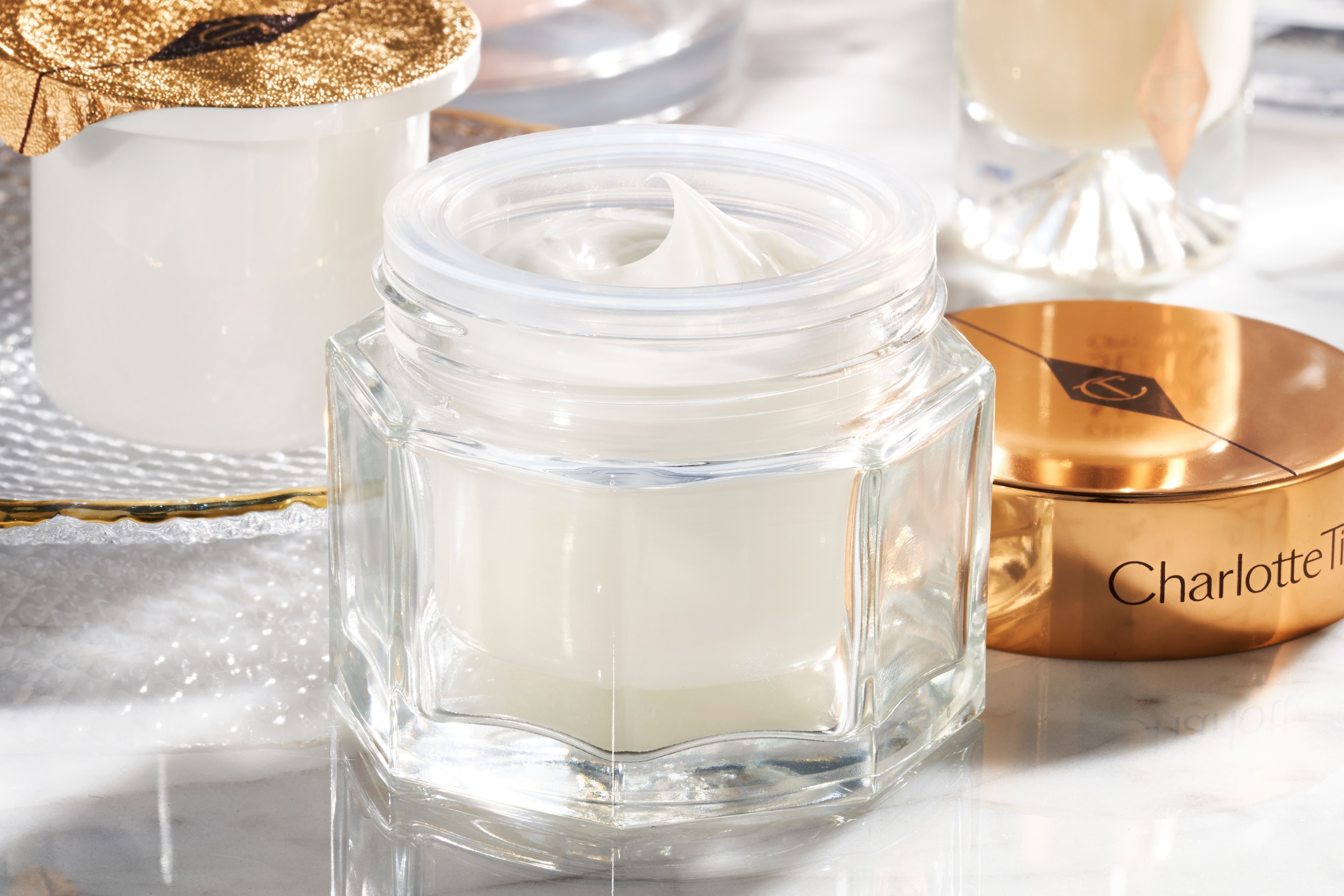 Charlotte Tilbury might be better known for its makeup products – if you haven't used the
Matte Revolution Lipstick
in Pillow Talk or the
Beautiful Skin Foundation
yet have you really lived? – but the brand also has a seriously successful skincare line. Brand founder and makeup maven, Charlotte Tilbury formulated the skincare products with makeup in mind.
From the cleanser to the serums, every Charlotte Tilbury skincare product has been designed to create the perfect base for your makeup. There is one
Charlotte Tilbury product
that is particularly famous, the Magic Cream. Prior to launching her namesake brand, Charlotte used to mix the formula backstage at the shows and use on the models before applying their makeup. The formula promises to hydrate skin and leave it looking radiant, but will it work for you skin? Space NK's Events & Marketing Assistant, Freya McQuilken shares her honest review…
Top Line On Charlotte Tilbury Magic Cream
With the help of hyaluronic acid, vitamin E, shea butter, camelia and rosehip oils, as well as a peptide complex, Charlotte Tilbury Charlotte's Magic Cream Refillable, $253.50 keeps dry skin at bay. The hydrating face cream is famous for transforming models' tired-looking skin backstage at fashion week and has become a firm favourite among Charlotte Tilbury fans.
Everything You Need To Know About Charlotte Tilbury Magic Cream
I have used Charlotte Tilbury's Magic Cream on and off for years. If we have a calendar full of launches and events coming up, I usually try to make sure I have a pot to hand. It's one of those formulas that I always come back to, especially when my skin is in need of some TLC. The creamy texture feels luxurious and helps to soothe and hydrate dry, tired skin, which is perfect for long days when I know I'm going to be wearing foundation, concealer, setting powder… the works.
In the winter, or whenever my skin feels drier than usual, I try to spend a minute or so massaging the Magic Cream into my skin and then I'll press a small amount onto any dry patches. I'm not exaggerating when I say this face cream helps to calm and soothe, and create the perfect base for your foundation. I would go as far as to say that you can skip primer if you've used Magic Cream. For me, this is what separates this moisturiser from others.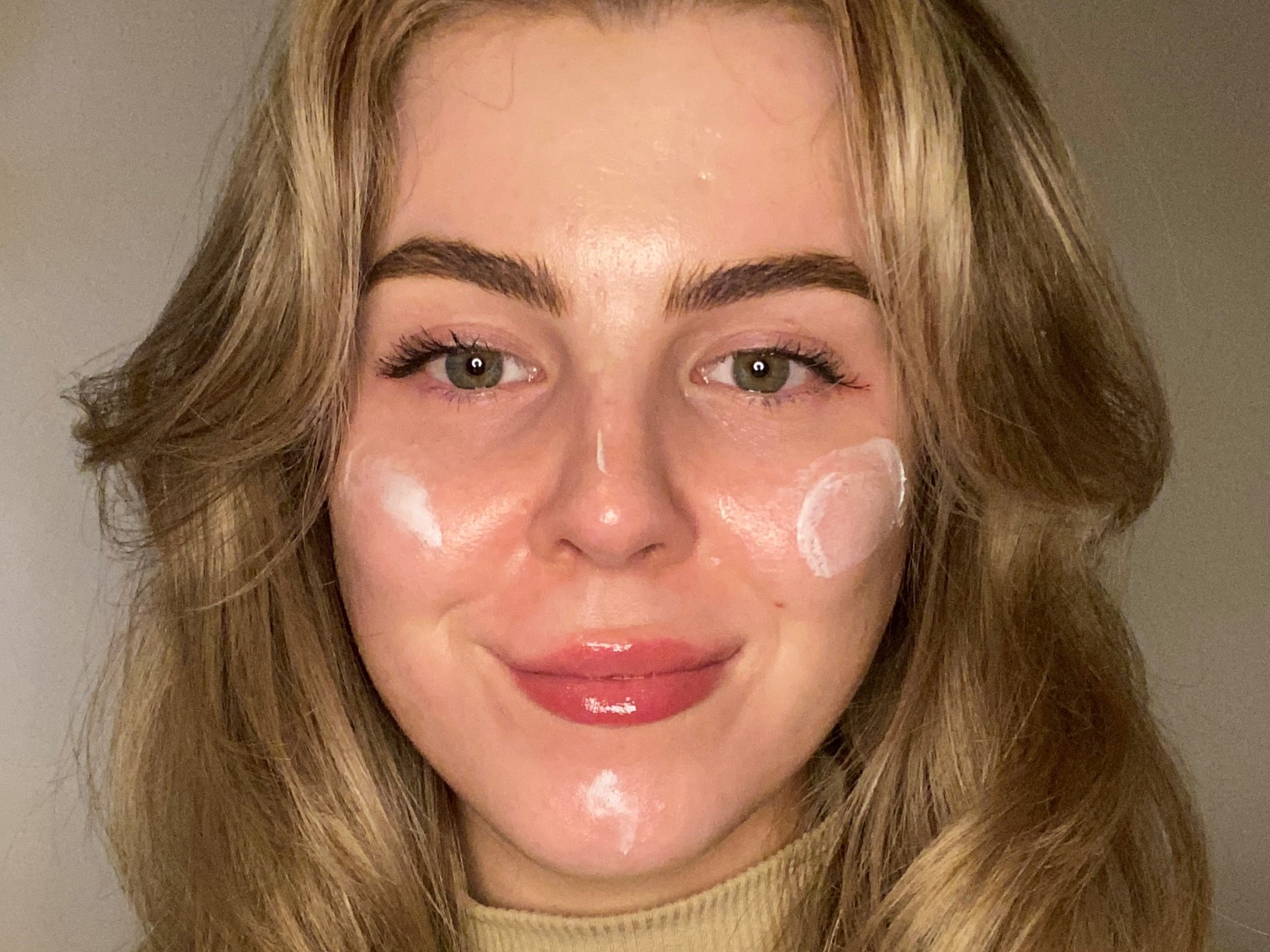 If I've got to be out of the house before 8am and know I won't get back until gone 10pm and I'll be wearing makeup, this face cream ensures my skin stays hydrated and radiant. I also appreciate that it's refillable!
The Verdict On Charlotte Tilbury Magic Cream
If you are passionate about the finish of your foundation, you should seriously consider investing in Charlotte Tilbury Charlotte's Magic Cream Refillable, $253.50. It helps to prep and prime your face for makeup like no other moisturiser I've tried before. If I've got a big day ahead and know I'll be wearing a full face, this is the moisturiser I opt for.
It's a great face cream if your skin sits on the drier side, but I would say those with oilier skin might find it a bit heavy. If that sounds like you, I recommend exploring the Charlotte Tilbury Magic Cream Light, $34.00.
More From Charlotte Tilbury Skincare
While the Magic Cream might be Charlotte Tilbury's most renowned skincare product, there is an entire routine to indulge in. If you're looking to elevate your cleansing routine and take a more pampering approach to skincare, I recommend investing in Charlotte Tilbury Charlotte's Magic Cream Refillable, $253.50 – it does wonders for congested pores. In my opinion, the Charlotte Tilbury Take it Off, $15.00 doesn't get enough attention. The formula makes light work of removing waterproof mascara but is gentle enough not to cause any irritation. It is a game-changer if you struggle to remove every scrap of makeup in the evening.
Read More
• Review of Charlotte Tilbury Pillow Talk Matte Beauty Wand
• Charlotte Tilbury Glow Toner Review • Charlotte Tilbury Collagen Superfusion Face Oil Review
• Charlotte Tilbury Airbrush Flawless Setting Spray Review • Review of Charlotte Tilbury Beautiful Skin Foundation