MOST WANTED
Paula's Choice Has Dropped A New Moisturiser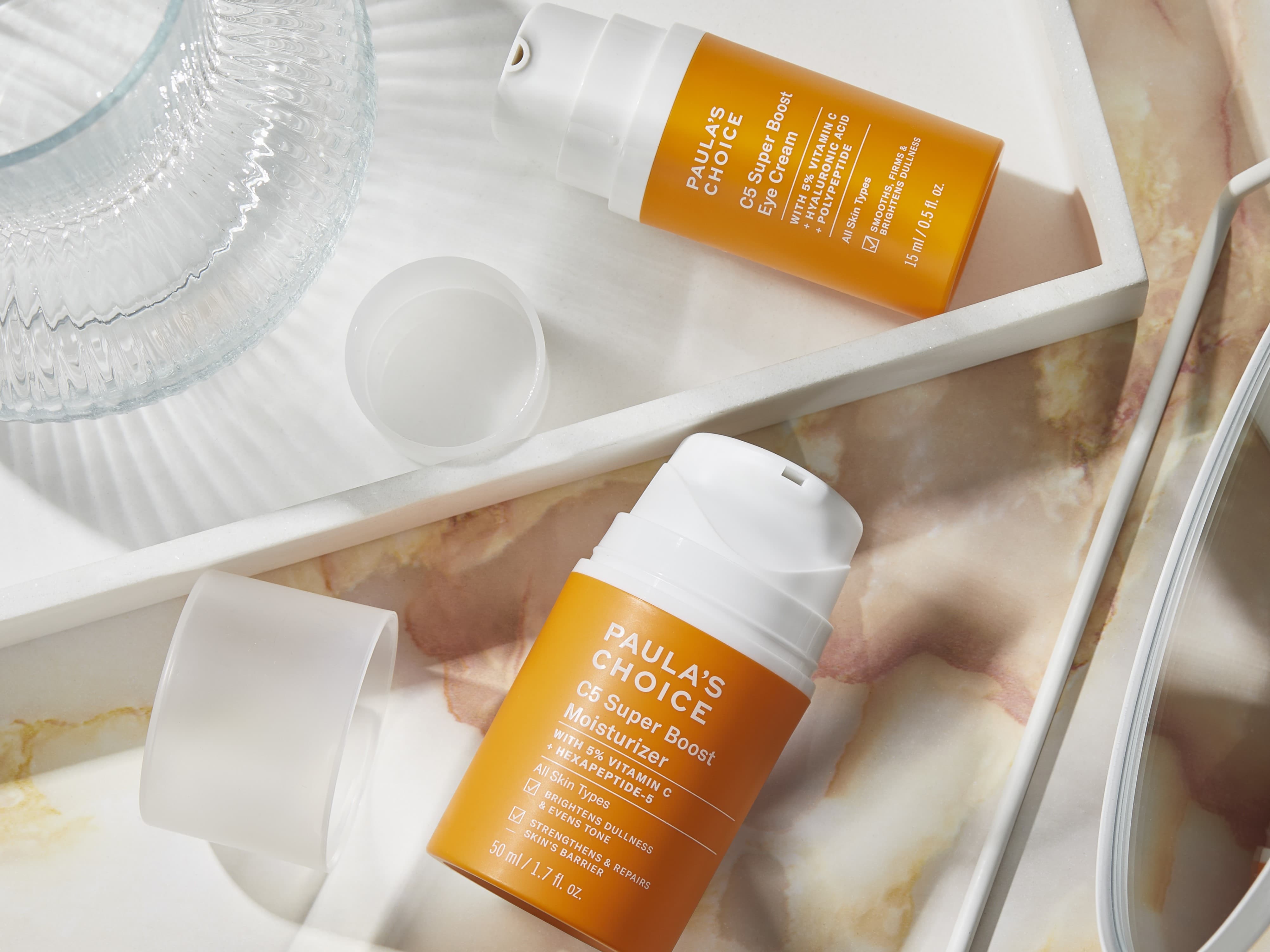 The story of
Paula's Choice
is a unique one, far from being a straightforward tale of a well-known beauty expert starting their own skincare brand.
Paula Begoun
launched Paula's Choice in 1995, decades after self-publishing iconic beauty books (such as Blue Eyeshadow Should Be Illegal and Don't Go to the Cosmetics Counter Without Me), working as an investigative beauty journalist in publishing, radio and TV, making regular appearances on legendary talk shows and even getting a job dismissal early on in her makeup artist and aesthetician career for being too honest with customers about which products did and didn't work. And this, ultimately, is what defines
Paula's Choice skincare
– honesty, transparency, and a commitment to helping people with their skin dilemmas.
The brand's latest launch, the
C5 Super Boost Moisturizer
is made with all skin types in mind – yes, even sensitive skins – it's powered by the hero ingredient that is
vitamin C
and promises to tackle many a skin concern. "It's a multifaceted Paula's Choice vitamin C product that doubles as a moisturiser and treatment in one step," explains Paula's Choice's Skincare Education Specialist Heather Wish, who spoke to Space NK about this new formula. "It includes highly stabilised, active vitamin C, which means it's a great option for those who may have been irritated by other vitamin C products. It also has barrier-repairing ingredients like
peptides
and lipids. It goes beyond hydration to immediately strengthen the skin's barrier, improve dullness, revive firmness and improve texture for a youthful complexion."
read More
• The Best Products from Paula's Choice
• Can you use vitamin C with retinol? • Benefits of Hyaluronic Acid
• Salicylic Acid Benefits for Skin • What is the Skin Barrier?