MOST WANTED
I Tried Out Jamie Genevieve's Debut Mascara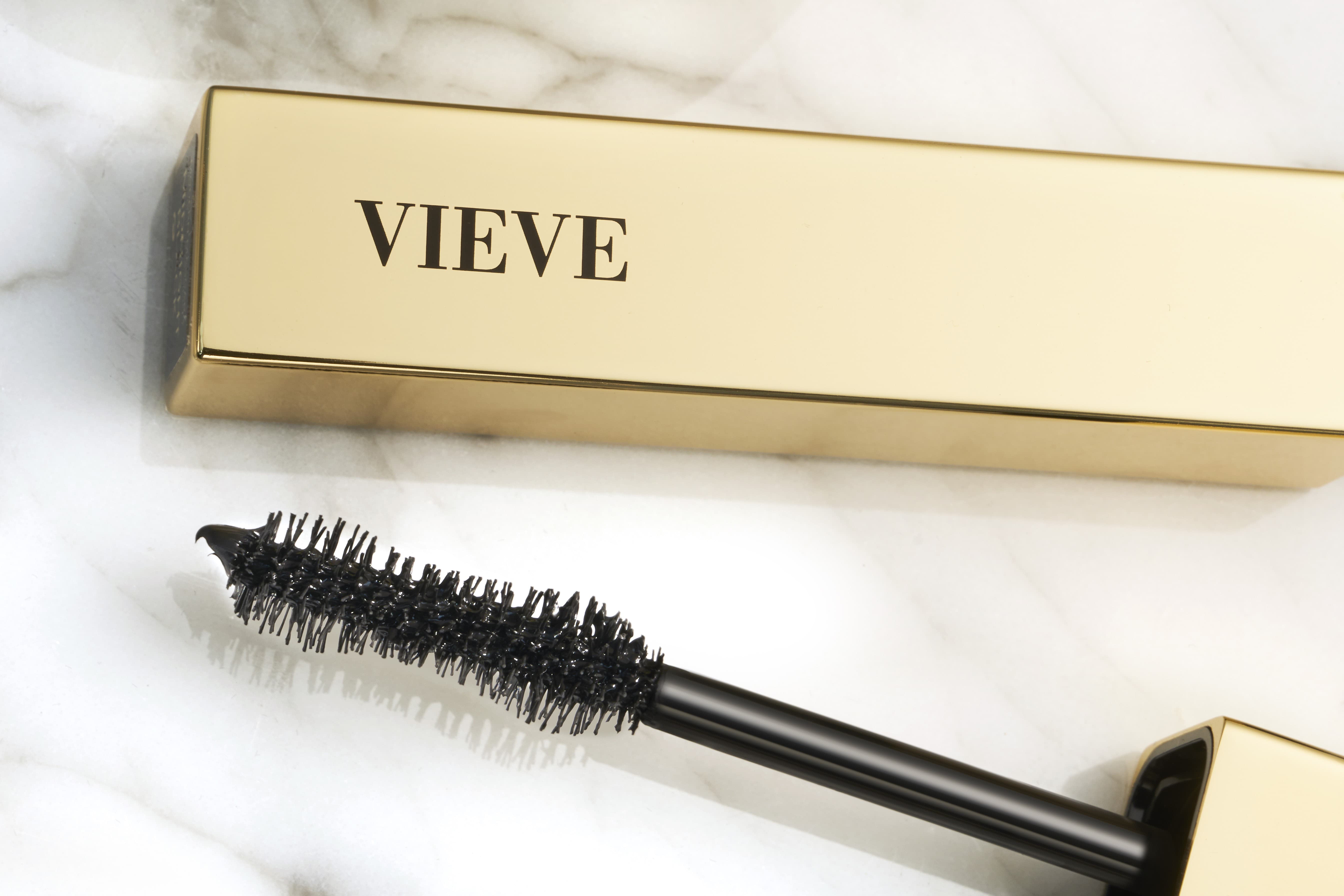 Jamie Genevieve has created some phenomenal products with her makeup line, VIEVE. The
Sunset Blush Balm
is currently Space NK's senior skincare buyer, Emily Montila's launch of 2023, while
VIEVE Skin Dew
is one our bestselling highlighters.
The makeup line has just about every product you need, including eyeshadow sticks, long-lasting liquid liners and a multitasking concealer, but it doesn't have a mascara. At least, it didn't until now. Enter
VIEVE Modern Mascara
. Jamie's debut mascara was three years in the making and took over 100 formulations.
Space NK's SEO content coordinator managed to get her hands on an early, here is Hanitra's honest review of VIEVE Modern Mascara…
Top Line On VIEVE's Modern Mascara
• A jet-black, long-lasting mascara that promises length, curl and volume
• Formulated with vegan beeswax and vitamins C and E help to strengthen lashes • The hourglass shaped brush ensures every lash, even the finest, shortest lashes
Hanitra's VIEVE Modern Mascara Review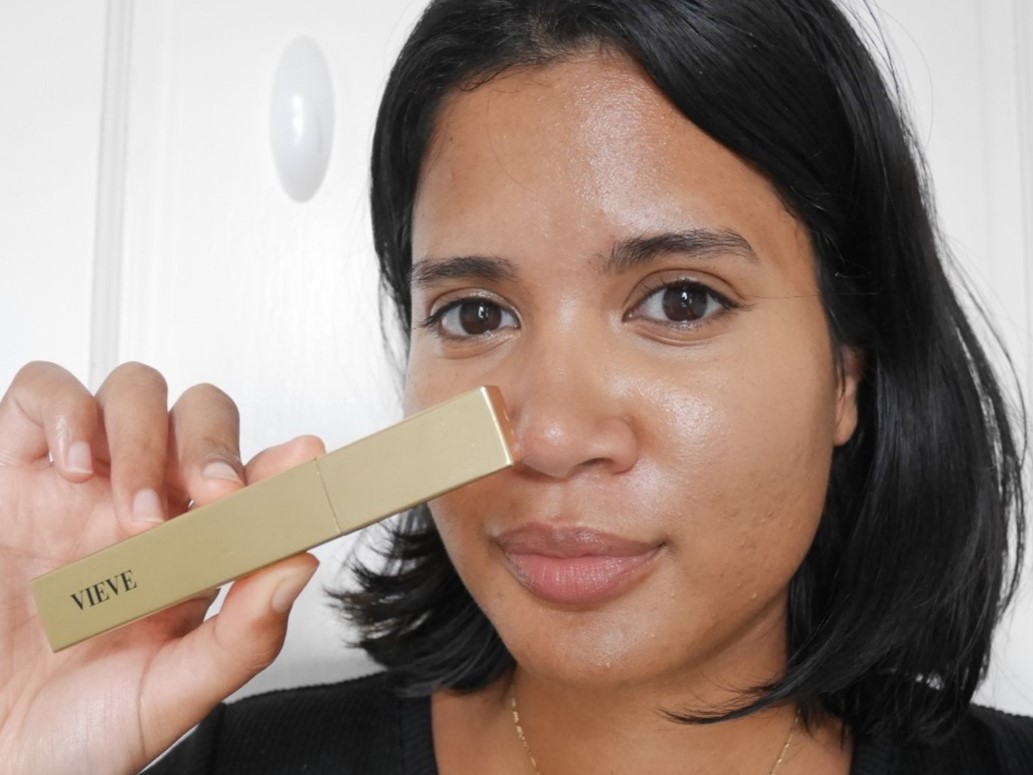 I have naturally full, thick lashes so I don't use mascara every day. On the days I do though, I want a mascara that's going to enhance the volume and length of my lashes without veering too close to the 'falsie' effect or looking too OTT. I'm a huge fan of VIEVE makeup as I love the fact you can create any type of look, whether you're a fan of no makeup makeup or more of a glam vibe. When I heard Jamie Genevieve was finally launching a mascara, I was interested to see if she'd go for a natural finish or an extreme lash finish.
First off, the VIEVE Modern Mascara packaging felt very luxe and reminded me of old-school, 90s makeup products. It's sleek, minimal and it looks expensive. A closer inspection of the hourglass-shaped brush highlighted the densely packed bristles. VIEVE's mascara has the kind of wand I look for because it coats your lashes quickly without creating lumps.
When I applied VIEVE's mascara, I could really feel the brush gripping onto my lashes and with only one coat, I noticed my lashes looked fuller and thicker. Perhaps most impressively, there wasn't any clumping, and my lashes were evenly coated – even the tiny lashes in the corner of my eyes which can be tricky to reach. I've included before and after photos below so you can see the finish.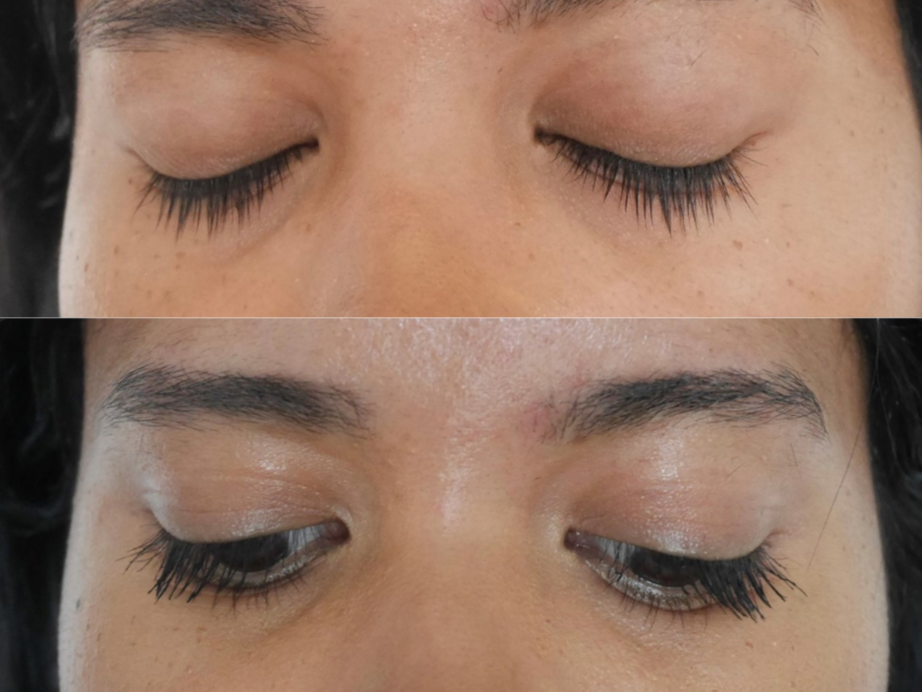 The ultimate test for me was how long the mascara lasted throughout the day. I find a lot of formulas bleed under my eyes because I have oily eyelids. I wore VIEVE Modern Mascara for a few days to see how it fared. On days where it was quite warm when I knew I would be commuting and running around the mascara stayed in place and looked exactly the same as it did on the days I'd worked from home.
Our Verdict On VIEVE Modern Mascara
I am one-coat-mascara person, and I don't like to create a heavy look, so VIEVE Modern Mascara suited my needs perfectly. It also didn't smudge or drop throughout the day – even on the hottest days in August. It also didn't feel stiff or crispy, I felt like it just enhanced my natural lashes. The results are quite natural, so if you like a bold mascara look you might need to add a few more coats.
More From VIEVE
Makeup artist Jamie Genevieve started her career in the beauty hall, helping customers find the best products for them, before she started sharing her makeup tutorials on YouTube and Instagram. When Jamie launched her own makeup line in November 2020, she utilised all her hands-on experience and VIEVE products received rave reviews on and offline.
If you haven't tried anything from VIEVE yet, we recommend seeking out the VIEVE Eye Wand, $30.00. These clever eyeshadow sticks are super creamy and easy to blend, but once they've set they stay in place all day. Our go-to share is Camel in case you were wondering.
VIEVE Modern Radiance Concealer, $31.00 is also work exploring if you like a heavy duty concealer than allows you to go lighter with your foundation. For us, this is a must-have for anyone wanting to conceal blemishes and imperfections while also channelling the no makeup makeup look.
More Honest Product Reviews
• Review of the NARS Light Reflecting Eye Brightener
• Review of the Drunk Elephant D-Bronzi Anti-Pollution Drops • Review of the Iconic K18 Hair Mask
• Review of the Charlotte Tilbury Airbursh Flawless Setting Spray • Review of the Hourglass Veil Hydrating Skin Tint