MOST WANTED
We Tried K18 HAIR's Iconic Mask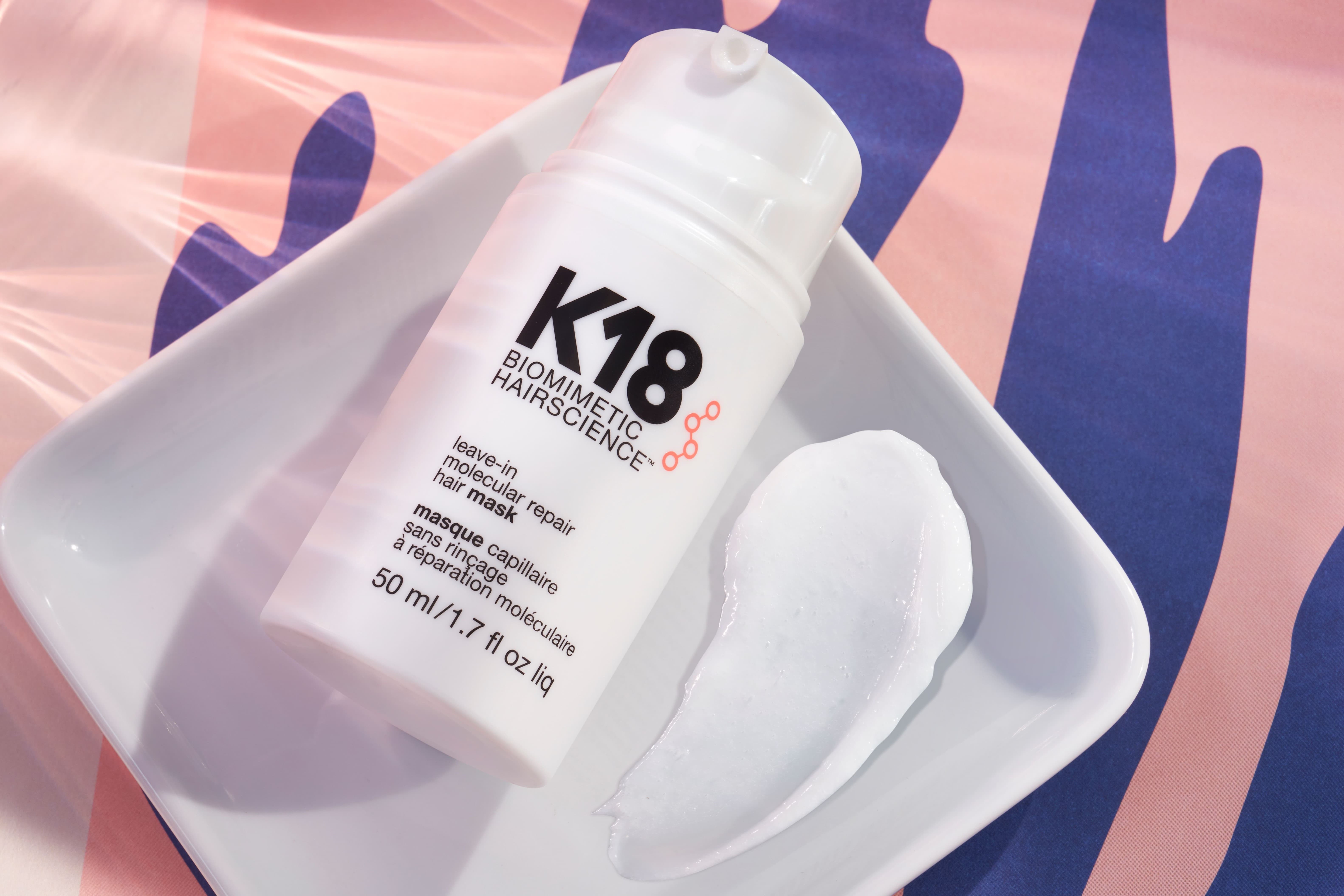 There are very few
hair masks
out there that have universal appeal. Those with thick, frizzy manes rarely use the same products as people looking for long-lasting volume after all. But there are one or two formulas that buck the trend and often they go viral.
K18 HAIR's Leave-In Molecular Repair Hair Mask
is one of those products.
It has a firm following on
TikTok
and is one of those beauty buys that friends and colleagues love to drop into conversation. What is the hype around
K18 HAIR
? After over a decade of researching the amino acid sequences of our hair, the founders of K18 HAIR discovered the Holy Grail, also known as K18Peptide™ which helps to bring dry, damaged hair back to its stronger, healthier self. The brand created a streamlined product line, including the iconic K18 HAIR mask.
What's so special about the leave-in mask in particular and will it work for you? We decided to ask three members of the Space NK team to review the K18 HAIR mask and share their honest opinions. While our brand copywriter Vanessa has fine, wavy hair, Space NK's social media assistant Lauren has thick, curly hair, and our senior digital marketing coordinator Kirsten regularly colours her hair.
Can the same leave-in conditioning hair mask really work for all three people? Scroll down to read their verdicts and see the before and after photos.
Top Line On K18 HAIR Leave-In Molecular Repair Hair Mask
• Patented peptide-packed formula promises to strengthen damaged hair
• Lightweight texture is designed to hydrate without leaving hair feeling heavy or greasy • Suitable for all hair types, including coloured, chemically treated and heat damaged
• Promises smoother, softer, stronger hair in just minutes
Kirsten's K18 Hair Mask Review
Regular colouring and bleaching have left my hair looking and feeling very dry and frizzy. My usual haircare routine includes shampoo, conditioner, heat protection and some form of oil. While I know a mask will give my hair some much needed hydration, I don't have the time to wait half an hour before washing it out.
I liked the idea of a leave-in formula, but I was concerned about skipping conditioner. However, I followed the instructions and after shampooing, I towel-dried my hair and used three pumps of K18 HAIR Leave-in Molecular Repair Hair Mask, $16.00. My hair is quite long and thick, so you might not need as much.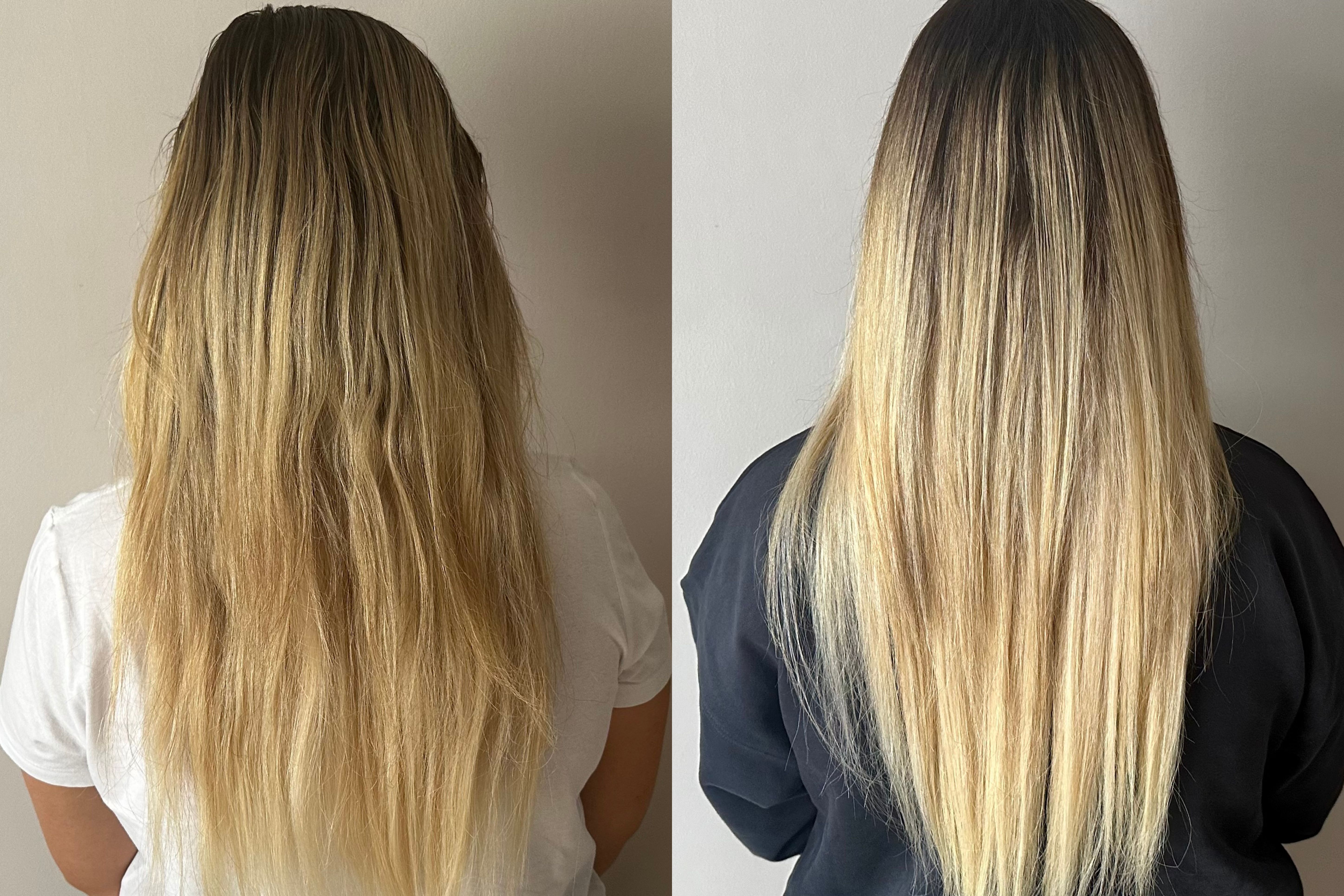 After drying my hair as usual I was genuinely shocked at the results. I noticed a huge difference when it came to styling my hair. Usually, my hair looks frizzy once I've blow dried it and feels dry, but it looked and felt healthier from root to tip after using the K18 HAIR mask. There is no doubt in my mind that this leave-in hair mask is going to become a permanent fixture in my haircare routine from now on.
Lauren's K18 Hair Mask Review
I have quite thick hair and my curl type varies between 2c and 3a, depending on which products I use and how I style my hair that day. Dryness and frizz are my two main issues and I've been looking for a mask that can hydrate my hair and repair it back to a constant 3a/3b curl pattern. I wash my hair two to three times a week and usually use a curl mask, but I haven't found a mask that helps with dryness and frizz.
After I shampooed my hair, I towel-dried it and added the K18 HAIR mask all over. I waited around 5 minutes before sectioning my hair and adding in curl cream and oil. Then scrunched my hair to form curls. It was really quick and easy and proved that I do have time to add a mask into my routine when it's hair wash day.
What I noticed straight away after using K18 HAIR's mask was how much it detangled my hair. I was also surprised by how soft my hair felt considering I hadn't used a conditioner. When I shampoo my hair without conditioning, it feels so dry and straw-like, but the K18 HAIR mask completely eliminated that.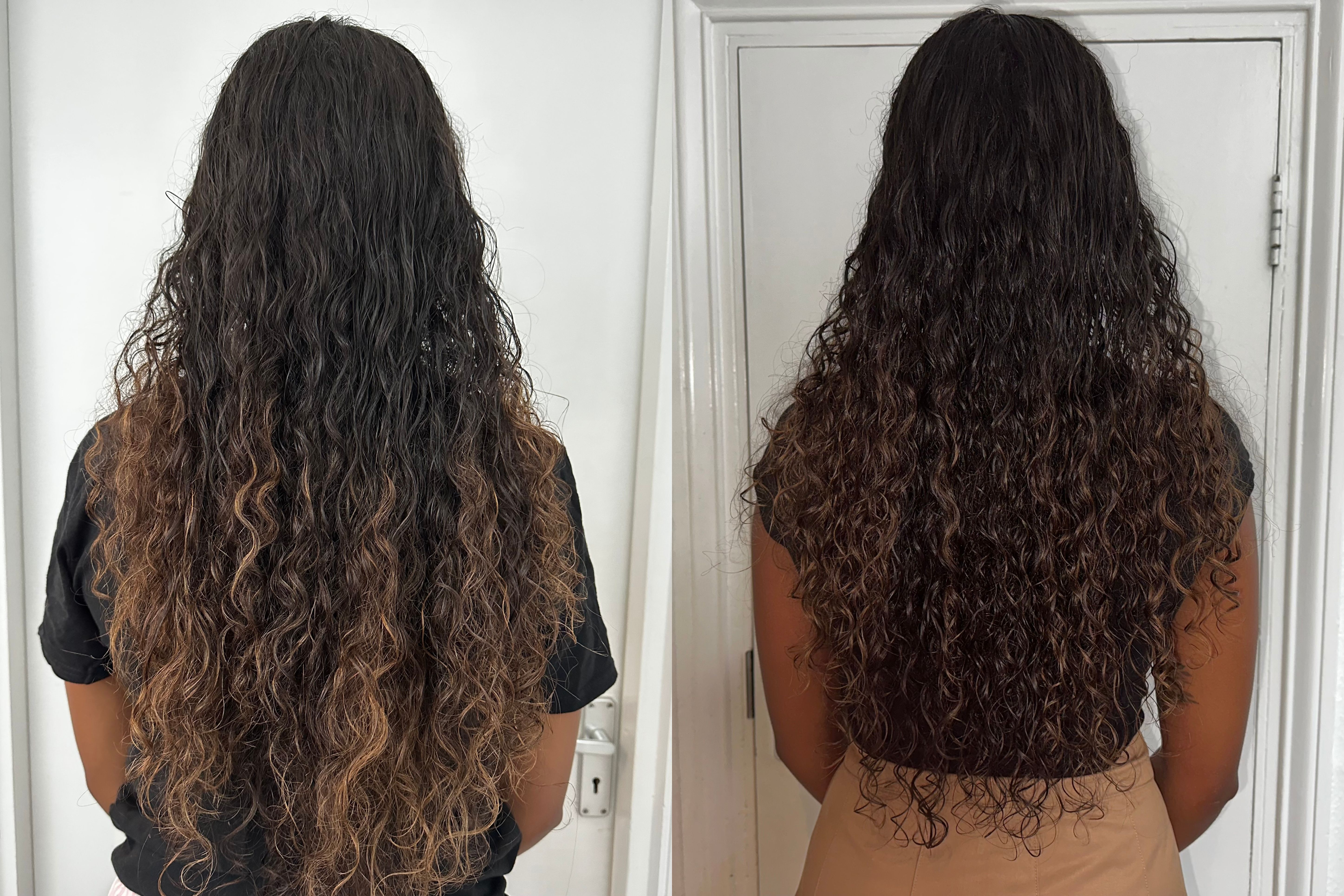 While I'll definitely be using K18 HAIR's leave-in mask again, next time I would brush my hair before adding in the mask while my hair is still wet. Curly hair reacts better to being brushed wet rather than dry as this decreases the amount of frizz.
Vanessa's K18 Hair Mask Review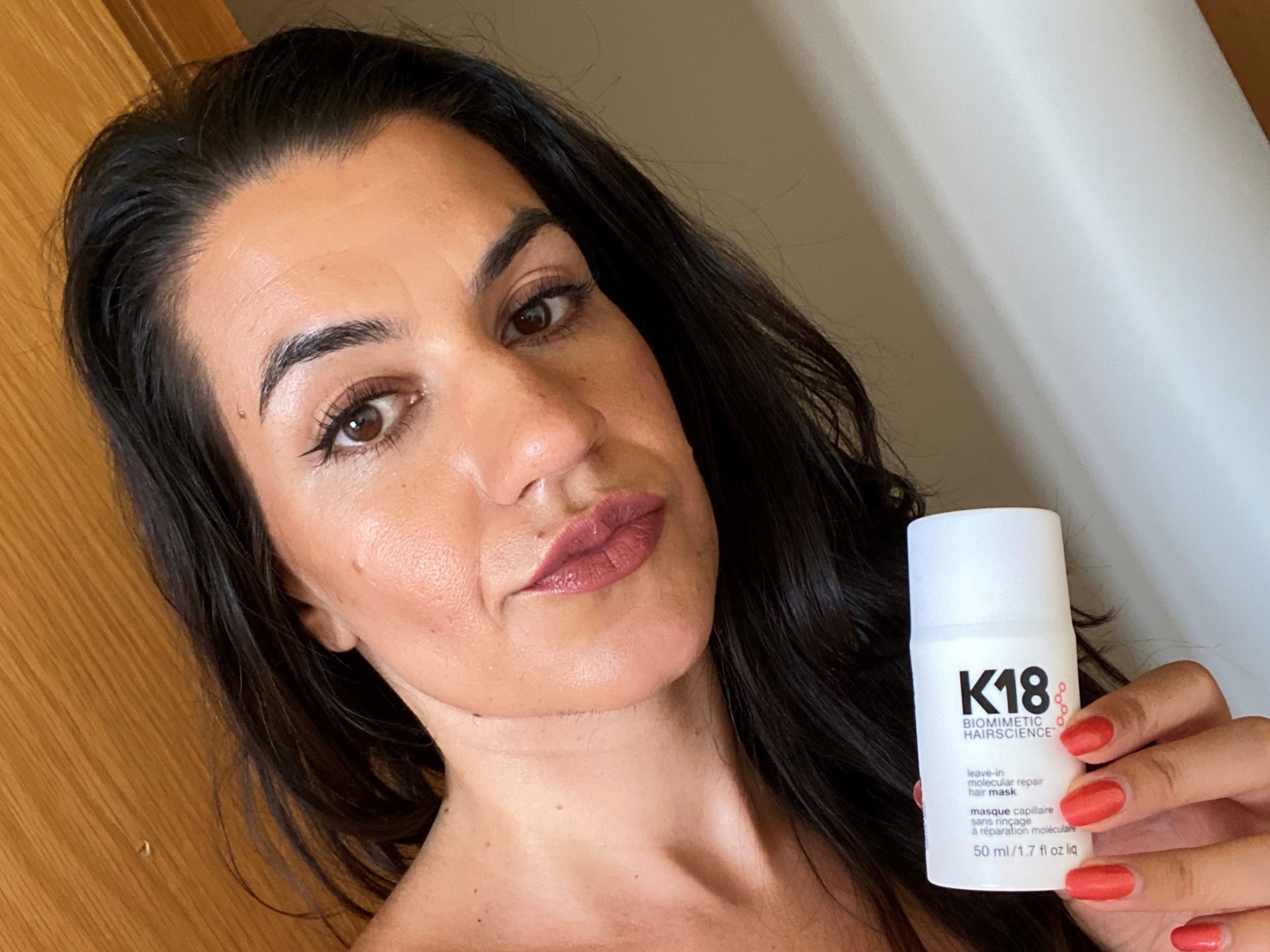 While I do consider myself to be overall lucky with my hair type (thick and wavy with very little frizz), it is dictated by an oily scalp. The main battle I face is seeing how many days I can get away without washing my hair (it's usually no more than two), while handling oily roots and dryish ends. A scalp scrub (I love Ceremonia Papaya Scalp Scrub, $29.00) and volumising shampoo are essentials, but I only use conditioner when my hair feels like it needs it as I feel like it weighs down my waves.
Hair masks are foreign territory to me. I rarely use them for two reasons: lack of time and fear that they'll amp up the oiliness. A leave-in mask is very much out of my hair's comfort zone. I immediately loved the texture of K18 HAIR's leave-in mask. After washing my hair, I towel-dried it and applied a teaspoon amount through my ends. The brand recommends waiting for four minutes before styling your hair and as I was on a sun-soaked holiday, I let my hair dry naturally. With the sun, sea and sand, my hair was craving moisture and this mask came to the rescue.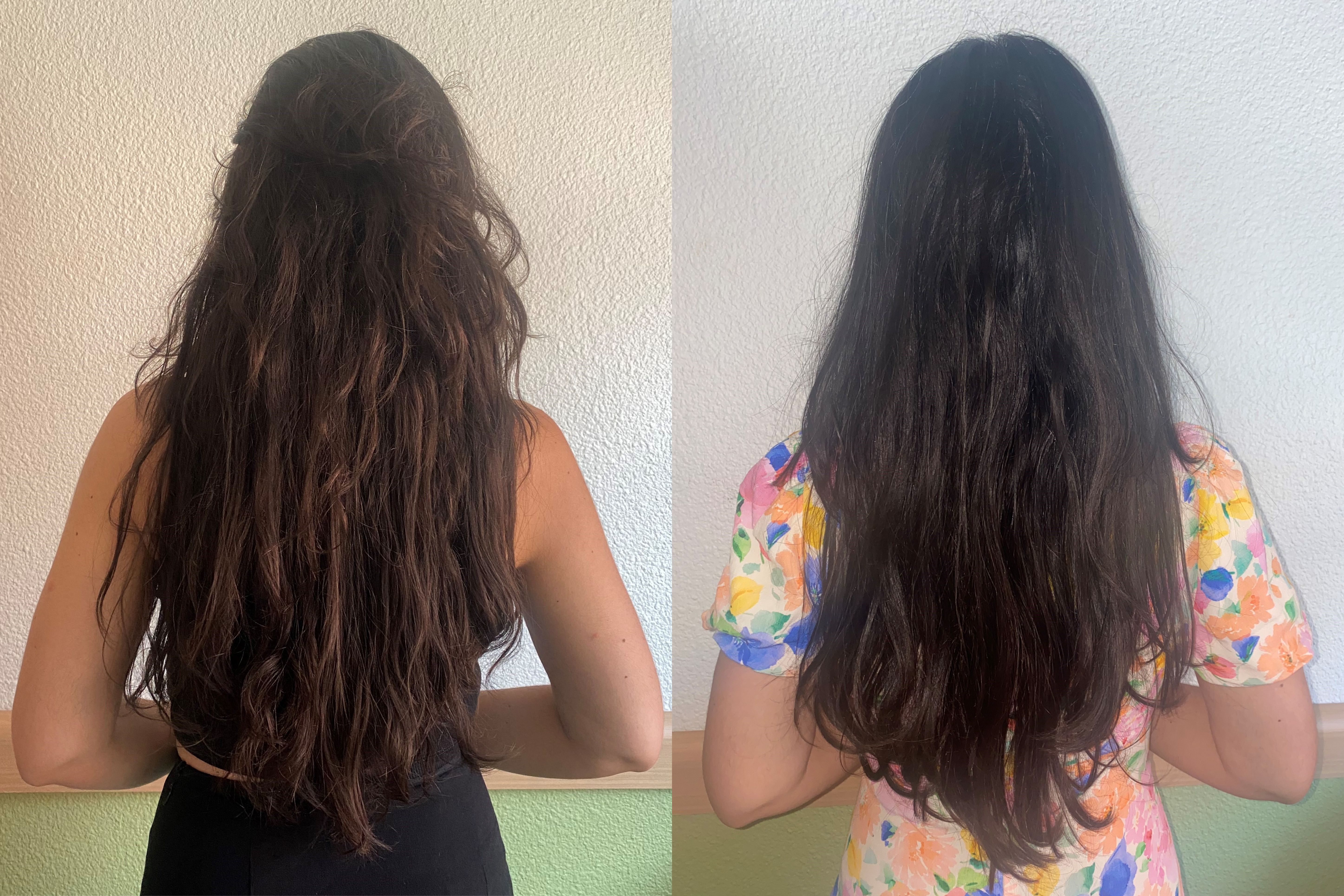 Compared to Kirsten and Lauren, I didn't notice a big difference. I think this could be due to my hair, on the whole, not really being damaged from colouring or other chemical treatments – it's just a bit too long and needs a cut. I would say my hair felt very, very soft, which made the styling process smoother and quicker. My mother also tried this mask – and unlike my hair, her mane is very dry from years of colouring. Her hair was super soft and frizz-free after using it.
More From K18 Hair
While the K18 HAIR mask might have garnered much of the attention to date, we're predicting K18 HAIR Molecular Repair Hair Oil, $85.00 will become just as popular. The lightweight oil is like nothing you have tried before – it isn't greasy or heavy and you don't need to apply endless amounts to tame frizz and disguise split ends. The multitasking formula is easily one of the best we've tried.
K18 HAIR isn't just about aftercare; the brand has two shampoo formulas to ensure your hair and scalp are cleansed properly without being stripped. The K18 HAIR PEPTIDE PREP™ pH maintenance shampoo, $51.00 is our favourite, but if you love to use styling products, K18 HAIR PEPTIDE PREP™ detox shampoo, $51.00 is good to have in your bathroom arsenal.
Read More Honest Product Reviews
• Review of the Charlotte Tilbury Airbursh Flawless Setting Spray
• Review of the Hourglass Veil Hydrating Skin Tint • Review of the Sol Janeiro Bum Bum Cream
• Review of the Kate Somerville Mega-C Brightening Facial • Review of the Ultra Violette Preen Screen Reapplication Mist