MOST WANTED
Why Tatcha Dewy Skin Cream Is A Skincare Icon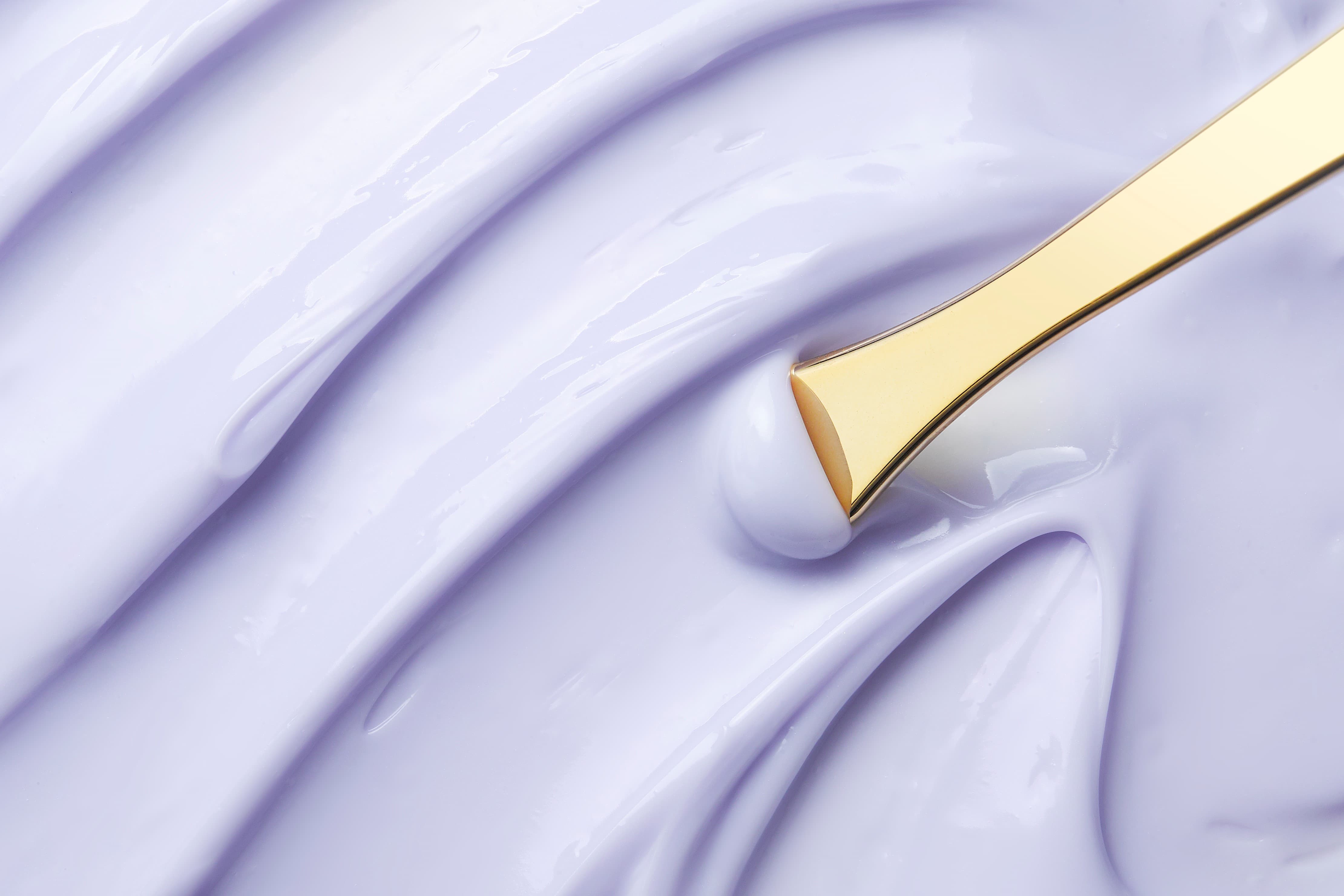 The minute it was revealed that Space NK would be launching J-beauty inspired brand
Tatcha
, exclusively in the UK, my heart skipped a beat. Founded by Vicky Tsai in San Francisco, the
luxury skincare
line has been on my radar for years thanks to countless shoutouts from beauty journalists and influencers. While the pretty pastel colours draw people in, it's the brand's ritualistic approach to skincare and the dreamy textures that seal the deal for most.
If you've got your finger on the pulse and are as excited about the Tatcha UK launch as me, the brand's Water Cream and Dewy Skin Cream will be on your radar. Having road-tested and loved the former following a trip across the US, when I got the chance to test the award-winning, editor-approved
Tatcha Dewy Skin Cream
– I said yes please faster than you can say dewy, plumper skin.
Top Line On Tatcha Dewy Skin Cream
As implied in its name, this cruelty-free and much-loved moisturiser promises to give skin a supple, healthy glow in the short and long run. How? With an innovative blend of star ingredients and botanicals led by Japanese purple rice – a nutrient-packed, ancient element that helps restore skin and protects against the effects of stress and pollution (it's also what gives the Dewy Skin Cream its fresh lilac hue). Add in the unique Okinawa algae and hyaluronic acid to boost your skin's natural moisture barrier and you've got yourself a superbly hydrating face cream.
Everything You Need To Know About Tatcha The Dewy Skin Cream
While Tatcha states this cream is particularly good for people with normal, dry and maturing skin, I wouldn't say it works solely for these skin types. My combination skin is, to put it simply, complicated. Overall oily, but with strong dehydration tendencies – not to mention the fact that it's maturing. Which is why I welcome all the hydration I can get and much prefer a good dew over a mattifying finish.
You can use the Dewy Skin Cream in the morning and evening – personally, as my night routine is quite established for now, I decided to use it just in the morning. While I tend to apply it with my fingers, the packaging includes its own little spoon to scoop into the cream – and you needn't worry about losing it since it's neatly held by the top (Insert extra points for clever packaging). Only a surprisingly small amount is needed for your face, neck and decolletage, as it has a rich, super soft and soothing texture that blends out divinely.
After a few weeks of consistent usage, I can confirm that this cream does exactly what it says on the tin (well, on the very aesthetically pleasing packaging). My main concern was that the oily side of my skin wouldn't get on with this formula, but luckily the dry side seems to enjoy it so much that it's an overall complexion pleaser. I love the instant glow it gives and that it doesn't make my skin excessively shiny throughout the day. I'd go as far as saying that, if anything, it seems to be balancing out any excess oil and swapping it for a healthy dew. It also sits beautifully under makeup, easily serving as a primer to any foundation or skin tint. Vicky Tsai takes inspiration from Japanese rituals, and I can whole-heartedly say applying this cream has become a ritual I very much look forward to.
THE TAKEAWAY POINTS FROM TATCHA DEWY SKIN CREAM REVIEW
If you have dry, ageing or simply normal skin, it's (very) likely that you will fall in love with this cream, as it delivers a gorgeous burst of moisture and radiance. You might also take to it if you happen to have combination skin like I do. As for straight-up oily skin beauties, unless you have a preference for rich textures, this cream might be too overpowering for your complexions – we suggest you try the hydrating, pore-refining Tatcha The Water Cream, $84.50 instead.
Read More
• Review of JVN Complete Air Dry Cream
• Review of Charlotte Tilbury Beautiful Skin Foundation • Review of Rare Beauty Liquid Blush
• Review of Drunk Elephant A-Gloei Maretinol Oil • New Beauty Products Trending This Season