MOST WANTED
Why The Drunk Elephant Retinol Oil Is Ideal For Beginners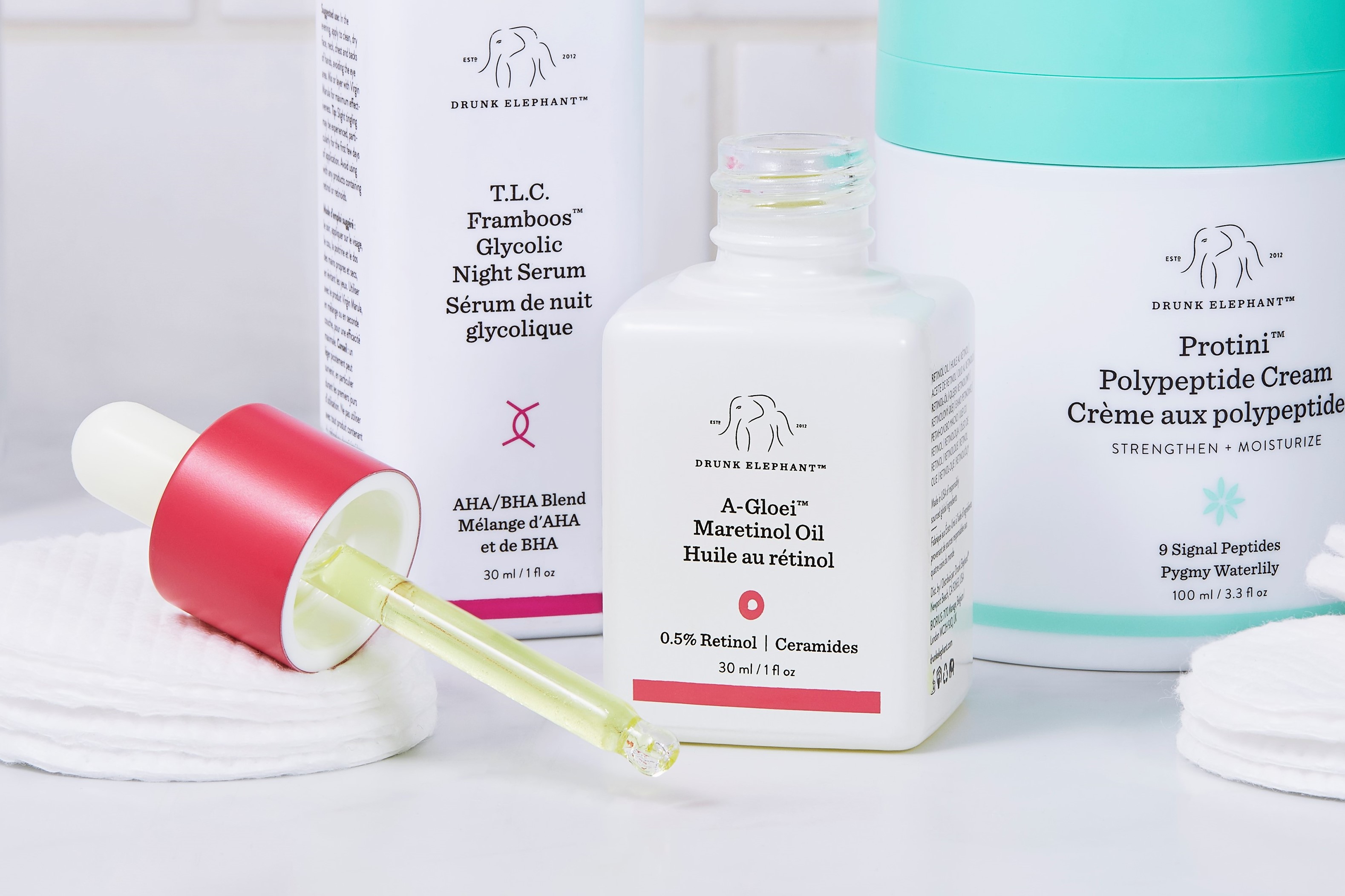 Retinol is one of those ingredients that you feel like you should be using because everyone raves about the benefits. The idea of smoothing fine lines, erasing dark spots and combating acnes with one over-the-counter serum sounds ideal, but retinol (or vitamin A as its also known) can have its downsides. Having experienced the itchy, red, peeling side effects with the two retinol products I've tried in the past, I've shied away from the ingredient.
[copy]My go-to ingredients are
hyaluronic acid
for hydration and
vitamin C
for a boost of brightness and to help fade dark spots. Having worked in Space NK stores for a couple of years before starting my role as buying coordinator, I know that I'm not alone in my apprehension around retinol. That's not to say I'm not intrigued by the ingredient though and as one of the only buyers in the team not to use vitamin A in one form or another, I've been looking for a beginner-friendly formula. When it arrived in the office, senior buyer Victoria Wiseman promised me that the new
A-Gloei Maretinol Oil
wouldn't ruin my skin as it was made with vitamin A newbies in mind.
]This isn't the first time the brand has dipped its toe into the retinol pool,
A-Passioni Retinol Cream
launched in 2018 and has been a firm favourite among experienced vitamin A fans ever since. The formula contains 1% vegan retinol, which is strong for an over-the-counter cream and definitely not for the likes of me. In comparison, A-Gloei Maretinol Oil contains 0.5% vegan retinol. With this in mind, I agreed to give it a go and share my Drunk Elephant retinol review.
Read More
• Drunk Elephant Ceramighty AF Eye Balm Review
• Drunk Elephant Babyfacial Review • Drunk Elephant C Firma Fresh Vitamin C Serum Review
• Drunk Elephant O-Bloos Rosi Drops Liquid Blush Review • Drunk Elephant Protini Polypeptide Cream Review