IN FOCUS
How To Counteract Face Mask Induced Dry Eyes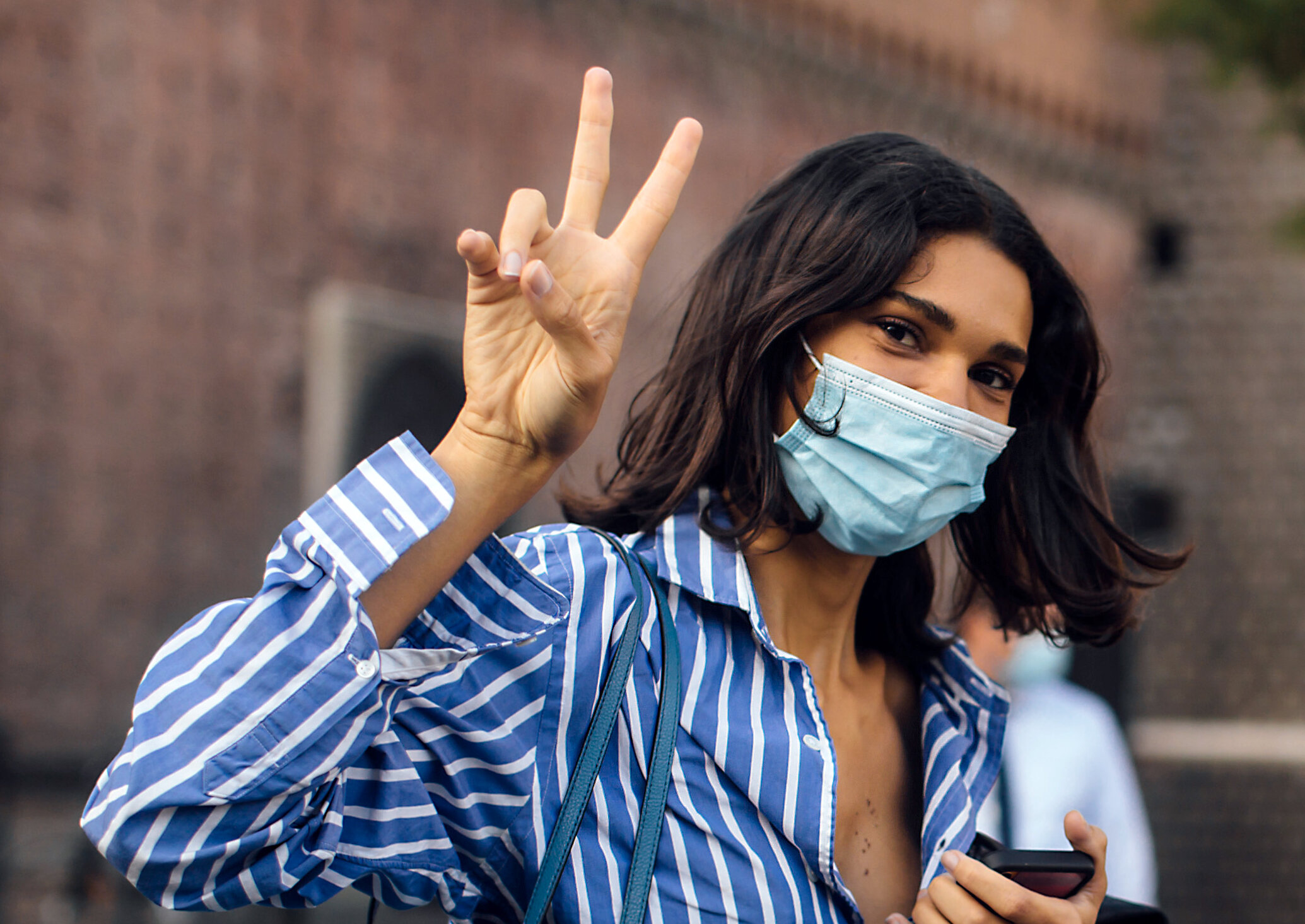 As if the problem of maskne wasn't enough, continuous mask wearing is also making the skin around our eyes super dry. Sound familiar? We spoke to three leading dermatologists about how to combat and prevent mask-induced dry eyes this winter…
Why Is Wearing A Mask Making My Eyes Dry?
"Dry eyes and eyelid irritation are being exacerbated by long-term mask use as the hot air (being exhaled) rises out of the top of the mask and concentrates over the eye area," says Alexis Granite, consultant dermatologist for Kiehl's. Yup, that also explains why your glass steam up too. "As the skin around your eyes is very thin and delicate with fewer oil glands, it's much more prone to dryness and irritation," she adds. Masks often rub the under-eye area too where they touch the skin, which can cause further irritation.
How Can I Rehydrate Dry Eyes?
Unfortunately, your usual moisturiser won't cut it. "The under-eye skin and lids have the worst barrier function, which means they have limited absorption of active ingredients and poorer protection," says dermatologist and brand founder, Dr. Goldfaden. Therefore, it's worthwhile investing in a specially formulated eye cream.
"Look for hydrators that contain hyaluronic acid, squalane, ceramides and glycerin," says Alexis. We love . It not only helps to hydrate, soothe and nourish, but it's also great for strengthening your skin barrier. Another favourite is the Kiehl's Creamy Eye Treatment with Avocado, € 31,05, which leaves your skin feeling cooler and softer almost instantly.
To ease irritation, gently press the cream onto skin using your ring finger, rather than rubbing it in. And, only use a pea-size amount for both eyes to avoid drenching the area with product.
What Can I Do To Prevent Dryness?
Aside from applying eye cream twice a day, Dr. Dennis Gross recommends protecting the area. "Due to the thinness of the skin, your eye area is much more susceptible to UV damage so you should always wear sunscreen." says Dr. Gross. Medik8 Advanced Day Eye Protect, N/A is your best bet as it quickly absorbs into your skin to quench dryness and protects with SPF 30, as does Sarah Chapman Eye Insurance SPF 30, € 58,00.
Dr. Gross also suggests rethinking the mask you're wearing. "Try a mask that has wire nose tabs and adjust them so they are flush to the face as this will stop the upward air flow," he says. We can vouch for .
Is There Anything I Should Avoid?
Regardless of whether your eyes feel dry or not, you should usually avoid using harsh exfoliants and abrasive scrubs in this area due to the delicate and thin skin, but Alexis also suggests limiting the use of AHAs and retinol if you are particularly prone to irritation since these can cause additional dryness and irritation. Dr. Goldfaden agrees and warns to also stay clear of artificial dyes, fragrances, chemicals and anything not hypoallergenic as to not make matters worse.