IN FOCUS
Perfecting Bridal Makeup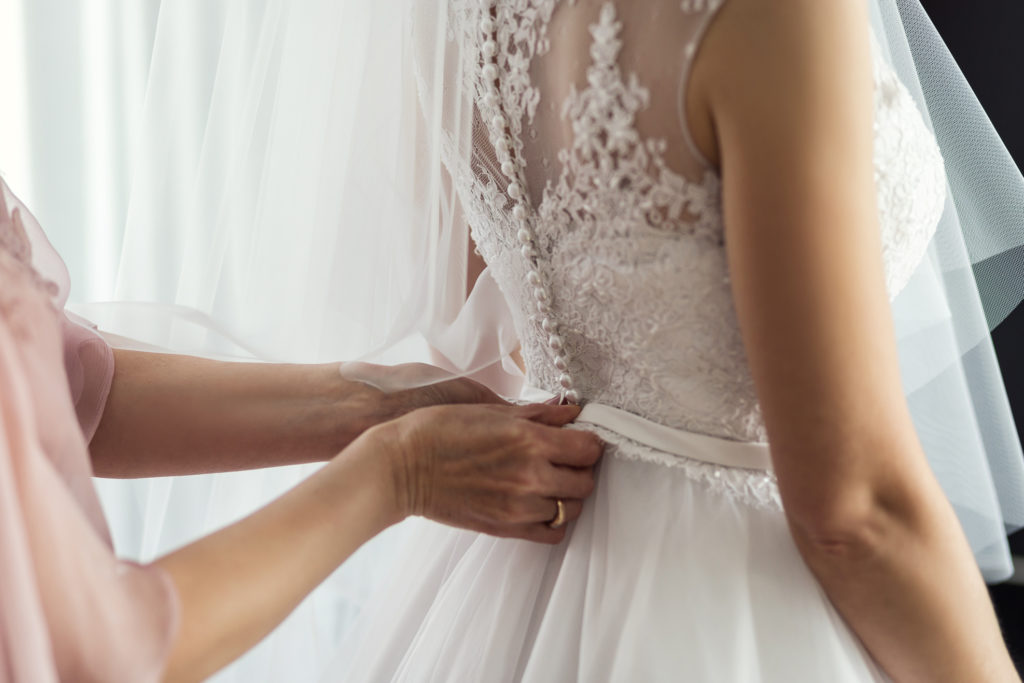 With weddings come so many decisions and sometimes it can all seem a bit overwhelming. We spoke with our Pro Artist Team for advice on how to get inspiration for your dream bridal makeup look, how to go about organising a makeup trial, how best to take care of your skin in the build up to the big day and more. Read on as Jutheanne and Arif de-mystify all your bridal makeup quandaries
Where To Get Inspiration for My Bridal Makeup?
Before you start to think about your makeup, get your wedding date or at least the time of year you want to get married and the location, locked down. If you decide to get married in the summer in a rural location, it might be better suited to a more natural, ethereal look, whereas if you get married in winter in the city, a bright, bold lip and dark smoky eye could be a more appropriate combination. Once you're settled on the type of wedding you're having, Jutheanne recommends looking at Pinterest, browsing blogs and flicking through bridal magazines to find similar sorts of weddings to yours. Try creating your own bridal makeup Pinterest board, picking out specific features that you like so you can start to build your own profile. This will be helpful when you come to speak with a makeup artist.
Should I Have My Makeup Done Professionally?
Whether you've had your makeup done professionally before or it's a new experience for you, lots of brides choose to go down this path. Firstly, having your makeup done professionally takes the stress away from the prospect of having to do your own makeup on the day, meaning you can simply sit back, relax and enjoy the whole experience knowing that the artist has all the right tools and products to help you look your best from the moment you say 'I Do' to the last dance.
If you are thinking about trying it yourself why not pop into your local Space NK store where you can book a bridal makeup trial for a fee of £50, which is then redeemable against product – great if you want to stock up on staples or put it towards new products for the day. Aside from being a fun and relaxed way to experiment and play with product and see what suits you, it's a great chance to pick up some expert, take-away tips if you decide you want to do your own makeup. Jutheanne recommends always having a makeup trial done in the day so you can see what the makeup looks like in natural light or before a night out to test the longevity of the makeup.
Should I Book a Course of Facials Before The Big Day?
The secret to immaculate makeup is immaculate skin, so our pros recommend investing in a thorough skincare regime a few months before the big day. "This will help make skin smoother, firmer, more radiant and even clear a congested complexion," says Arif. Regular facials are great to initially keep skin radiant and help clear but without a targeted skincare regime at home afterwards it will be difficult to maintain the results.
Try using products with hyaluronic acid for hydrating and plumping skin, alpha hydroxy acids (glycolic and lactic) for smoothing and refining uneven skin texture, salicylic acid to help banish breakouts, and retinol for fighting pigmentation and fine lines. Avoid experimenting with new products, especially those containing active ingredients, too close to the day as they may cause an allergic reaction which could result in excessive peeling or redness. During the build-up, play it safe and stick to what you know and what works for you.
Are There Any Makeup No-nos I Should Be Aware Of?
"The biggest thing I encourage brides to do is to look like themselves. You should feel your best on your wedding day, and confidence is beautiful," says Arif. Don't go for a makeup look that is too far removed from your comfort zone, pinpoint what makeup you wear and keep that the focus. If you usually wear winged eyeliner, keep wearing eyeliner, if you wear bold lips often don't be afraid to wear a bold lip on the day and if you want glowing skin to be the focus then make that a priority. It's also worth considering that your wedding photos will last you a lifetime, so steer clear of anything too trend-led that has the potential to look dated in years to come.
Be wary of using SPF on the day as it can result in flashback on photos. If you're having an outdoor wedding and really want to wear an SPF, Jutheanne suggests sticking a chemical-based SPF as opposed to mineral-based formula. When it comes to how makeup looks in pictures, it's worth remembering that flash photography can wash out colours so you might need to apply more makeup, particularly blusher or eyeshadow, than you would normally wear. Tightlining eyes will also help to add definition and help eyes to appear larger and brighter.
What Should I Carry in My Makeup Bag on The Day?
On the day, Arif advises keeping skincare light and avoiding anything too rich as this can lead to makeup migration. Instead, use thin layers of skincare to ensure makeup doesn't slide off. "I always advise brides to have a maid of honour, mother of the bride or bridesmaid to be on 'touch-up' duty," he says. A pre-packed Space NK Medium Travel Bag, € 21,00 filled with touch-up essentials is a must. Just add in your must-haves such as lipstick, blusher, mascara, concealer and powder.