IN FOCUS
How To Scent Your Home This Winter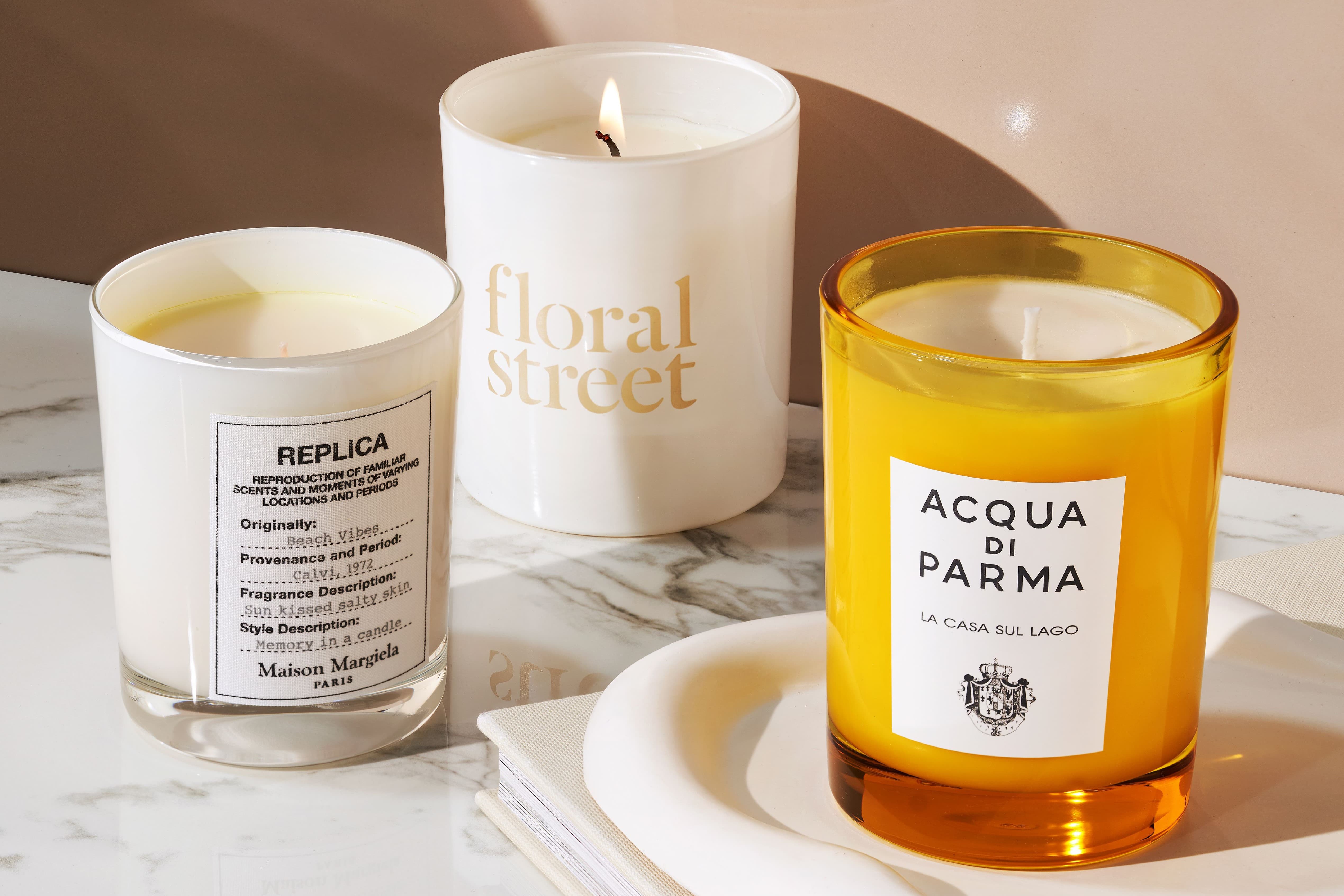 With most of us spending more time than ever at home, it's worth putting some extra effort into creating a calm, cosy vibe, especially now that the evenings are getting colder and longer. From deciding which notes are right for you to layering candles and diffusers, here is our guide to scenting your home.
KNOW YOUR NOTES
Around this time of year, it'll come as no surprise that festive aromas tend to take centre stage. Fir, spruce and pine notes bring the fresh smell of real Christmas trees (great for those with an artificial tree) as proven by , while cinnamon, cedar and all spice infused fragrances ensure that every day smells like Christmas – cue the seasonal staple Space NK Space NK Shimmering Spice Candle, € 10,79. For those who want to take a subtler approach to winter fragrance, cedar and sandalwood will create that warming log fire scent. If you love florals, it's worth exploring the heady vibes of patchouli and jasmine. The latter is mastered perfectly in Boy Smells Hinoki Fantôme Scented Candle, € 48,00.
CHOOSE YOUR BASE
It could be a regularly lit scented candle or a well-placed diffuser, either way your base fragrance should be one that makes you feel warm and cosy. "Each year, I always have our wafting through the house from about mid-November," says NEOM's founder and creative director, Nicola Elliott. "It's important to surround yourself with the scents that remind you of happy and positive memories and we especially need those good vibes this year." Byredo Safran Candle is a good wintery option for those who want to steer clear of anything too Christmassy.
Diffusers can subtly scent any space and their continuous stream will last for weeks if not months. With more time being spent at home, they are particularly worth the investment this winter. We can highly recommend Acqua Di Parma Profumi Dell'orto Diffuser, € 74,00. There is a clean freshness that ensures this scent won't feel out of place come January.
LAYER YOUR SCENTS
Once you've found your go-to fragrance, you can tweak it depending on the day or occasion by pairing it with another scent. For example, you could be throwing a dinner party for six and looking to create a sophisticated, elegant aroma. Fragrance layering can help you create a unique scent. If you're new to the idea, "begin with a candle you love," advises Diptyque's Daniel Dutton. "It'll have the most impact on the room when burning as it's designed to fill an entire space." Look for a room spray with an element that ties it to the candle - it could be a shared note such as rose or pine. The trick is to spritz your room spray just before guests arrive, and don't forget to mist over fabrics like curtains or cushions which will hold the scent for longer.