IN FOCUS
How To Scent Your Home For Spring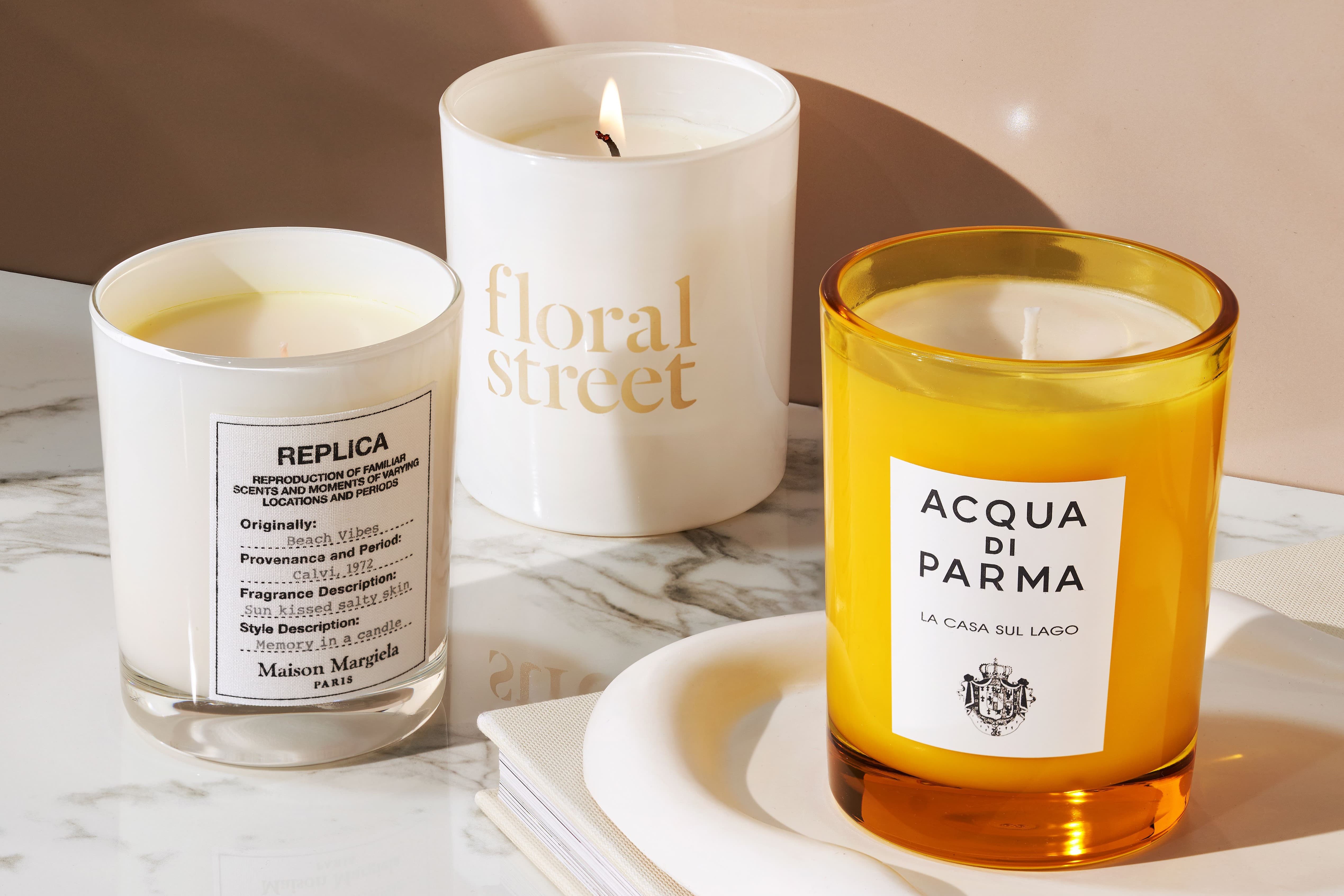 With the arrival of spring comes the urge to show our homes a little more love. It might be a top-to-toe clean, a lick of paint or, if you are anything like us, it's accenting every corner with fresh, spring-like scents. There's something about layering your space in home fragrance that sits so well with warmer temperatures and brighter, longer days.
Thankfully, we're armed with an arsenal of home fragrance options, from the best luxury scented candle to a reed diffuser, incense, and room spray. So, dust off your favourite Diptyque candle, and enjoy our guide to spring home fragrance…
Conjure the spirit of the Mediterranean
Friends coming round for lunch? Accent your home with the scent of the Mediterranean with juicy citrus and smooth florals. The beautiful thing about citrus notes such as pomelo and florals such as neroli, or orange blossom, is that they help to cut through the smell of cooking and restore a sense of freshness to your space and still feel spring-like. Prepare for your guests' arrival by lightly spritzing each room with a room spray, pop a reed diffuser in your hallway to welcome them, and light one of the best luxury candles to help the freshness last all day and well into the night.
Scent warmer evenings
Make the most of the warmer evenings with white flowers such as jasmine and honeysuckle. These flowers naturally take on a heady and intoxicating fragrance as the sun sets, and their sweet scent will linger long into the night. Room sprays and reed diffusers are excellent ways to permeate your whole home with fragrance. Heighten the fragrance further a long-burn aroma such as a Diptyque candle.
Indulge in woody notes
We might be in the full swing of spring but there's no reason why we still can't relax in the evening with the warming and comforting notes of an open fire. Whether you are relaxing around a firepit after a long day enjoying the sunshine, or curled up in doors surrounded by woody and resinous home fragrance, the feeling is much the same. Create the affect with cedarwood, sandalwood, incense, and amber. [/copy]
Elevate your shower routine
If you have ever visited Indonesia you will be familiar their habit of lighting incense in the bathroom. Not only does it keep bugs at bay and things, er, fresh, it also creates a beautiful- spa like environment when the heat from the shower steam mingles with the scented smoke from the incense. Look for notes such as cinnamon, sandalwood, and vetiver - we love Aesop's Incense Sticks.
Celebrate Cocktail Hour
If you're expecting guests for evening drinks, celebrating indoors or out, expand the theme into your home fragrancing. Ingredients such as rum, cognac, and juniper (found in Boy Smells Cedar Stack Magnum Scented Candle, £100.00) will infuse the festivities with an intoxicating but subtle hint of sweetness.
Read More
• The Best Mood Boosting Perfumes
• What Diptyque Candles Actually Smell Like • The Best Scented Candles