IN FOCUS
Why A Hair Mist Is The Latest Summer Must-Have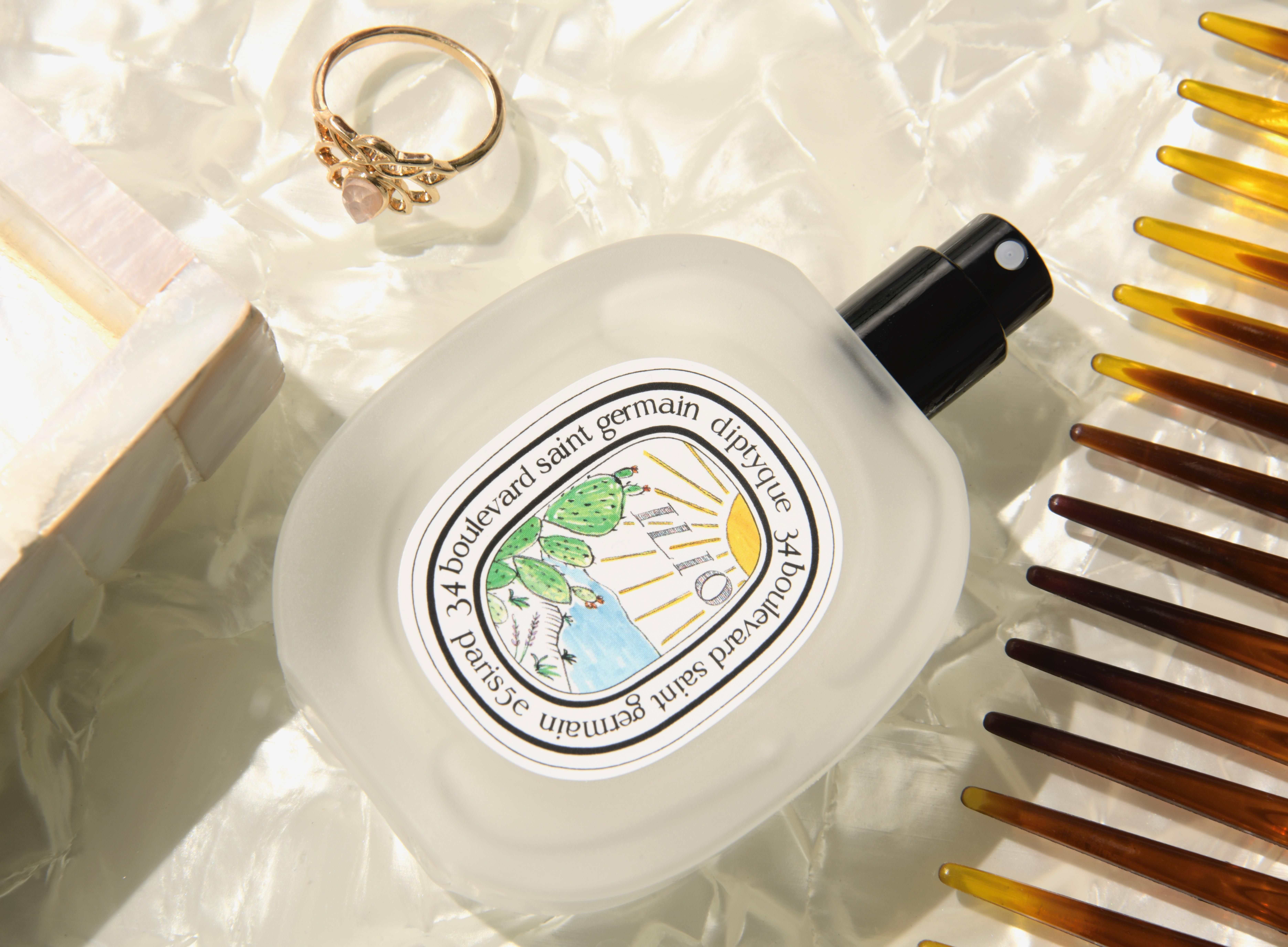 We are all over wearing scents in different ways and our latest obsession is a hair mist. Here are three reasons why you need one, especially with summer in full swing…
Hair Mists Give Long-Lasting Scent
"One of the most frequently asked questions we get asked is 'how can I make fragrance last longer?' and hair mists can be the answer," says Suzy Nightingale, fragrance expert and senior writer for The Perfume Society. "Scents last better when sprayed through your hair as it is porous and doesn't heat up as much as our skin."
"The molecules don't evaporate as quickly so you get the waft of your fragrance for much longer," says Adam Reed, one of London's leading hair stylists and owner of Adam Reed London. He recommends spraying your hair mist directly onto your brush and sweeping through your hair for a light but even coverage.
They Won't Dry Out Your Hair
You've probably heard before that we shouldn't spray our usual perfumes directly onto our hair as it can cause your strands to dry out. "This is because the majority of fragrances we typically wear have a high alcohol content," says Suzy. The new generation of hair mists have been expertly formulated to be applied directly onto hair. "They're lighter versions of your usual perfume and often have shine benefits too," says Adam. Shiny hair that also smells great? We're in.
Hair Mists Are Great For Summer
Hair mists are ideal for summer as they are lightweight and easy to wear. "You may find that some perfumes can react on your skin in warmer weather," says Suzy. "Sometimes your normal perfume might even feel too heavy to wear so spritzing a hair mist is a great alternative."
Another reason they're favourable is due to the fact that some fragrances can disrupt your sun protection. "This is because some SPFs are believed to be affected by alcohol," says aesthetic doctor and brand founder, Dr David Jack. "If you are concerned, I'd suggest using a spray-on SPF over the top following the application of your fragrance." That, or add a hair mist to your basket ASAP. Our current favourite is the NEW , which channels warm summer vibes thanks to the uplifting scent of prickly pear, bergamot, iris and jasmine.