IN FOCUS
Behind The Brand: Diptyque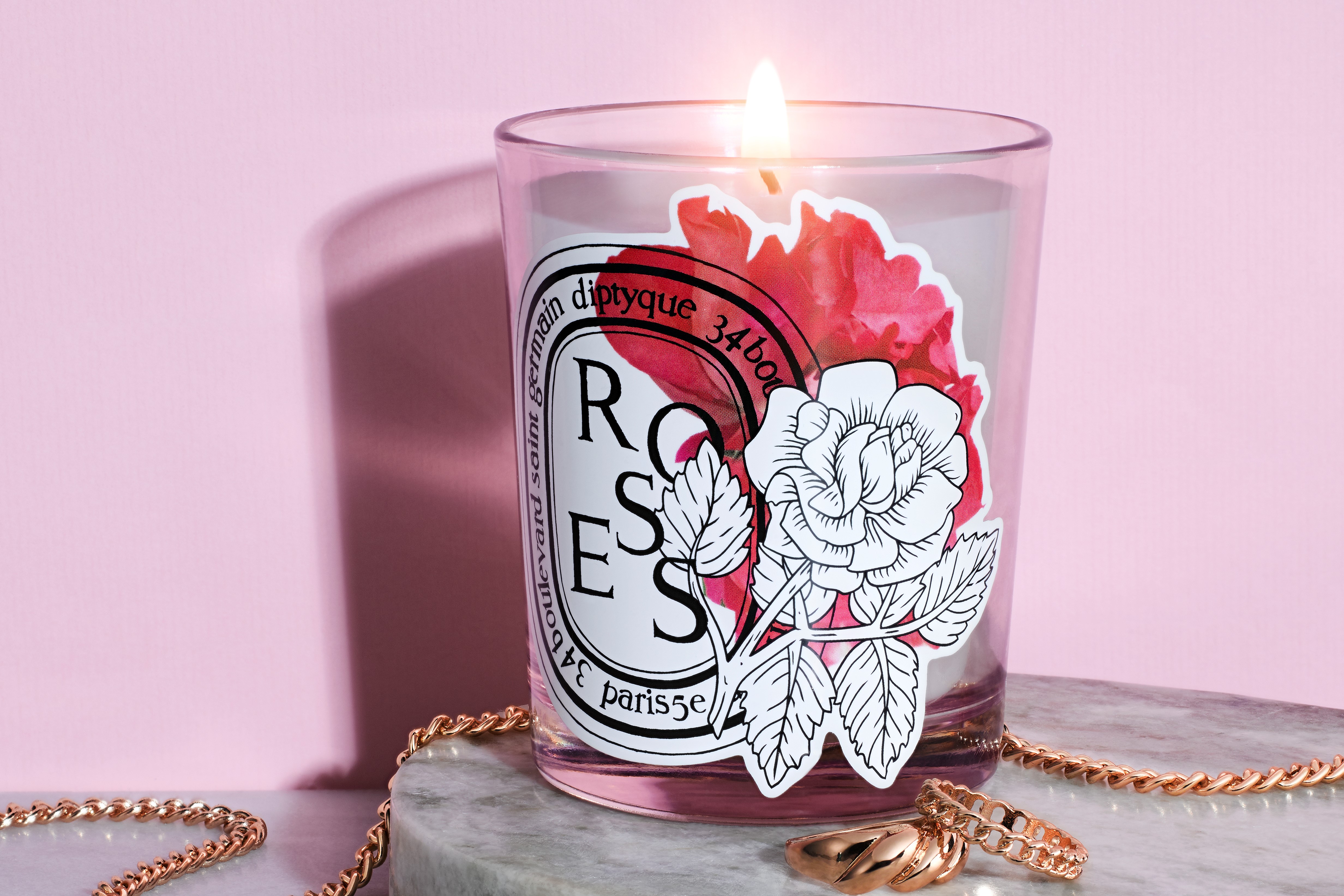 Diptyque is one of the most renowned Parisian fragrance houses, yet very few of us know the story behind the brand and its most iconic scents. With the arrival of a new and more intense eau de parfum, the brand's iconic Eau Rose family has expanded with some rather gorgeous new additions. And you're going to want all of them. Here, we delve into the story behind Diptyque and specifically the Eau Rose collection...
Where It All Began
In 1961 three friends, interior designer Christiane Montadre-Gautrot, theatre set designer Yves Coueslant and painter Desmond Knox-Leet decided to share their love of art and design and create something new and meaningful. They just weren't sure what it would be. They found an empty shop at 34 Boulevard Saint Germain, Paris with two identical windows either side of the door. Thanks to their architectural knowledge they knew this facade design was a diptych, which in French is spelt 'diptyque'. And so the name for their new venture was born. 34 Boulevard Saint Germain sold unique printed fabrics designed by the trio, Indian incense holders, German paper lanterns - items you couldn't find anywhere else. Their stock was so obscure a Parisian tour guide described them as 'merchants of nothing'. It wasn't until 1963, to celebrate their second anniversary, they started making scented candles and the spirit and success of Diptyque, as we know it now, began.
Design Heritage
Desmond created the brand's unique look, and little has changed. The oval shaped labels were inspired by ancient Roman battle shields - they had already used them in some fabric designs - and worked well to bear the name of all their creations. On the back of the label, when you peer through the translucent liquid of an eau de toilette, you see an illustration of a special scene or memory pertinent to that perfume. And the non-linear structure and design of the font was inspired partly by the shape of ancient temples, but also by Desmond's work as a code breaker at Bletchley Park during WWII. The consumer has to decode the name for themselves.
Blossoming of Eau Rose
As is always the case with Diptyque, there is a past memory and narrative at the heart of every scent, but also a looking forward to what will come next. That ethos has been summed up perfectly with the new scent and accompanying limited edition collection. Its roots are in the original Diptyque Eau Rose Eau De Toilette, € 104,00, a beautiful fragrance created 10 years ago focusing on two types of rose; Damascena and Centifolia, both of which can be seen illustrated on the iconic oval shaped label of the bottle. However, the future is all about celebrating its 10th anniversary and for that Maison Diptyque are reimagining it in a more intense form, with its new sibling .
A New Rose By A Different Name
This is a fragrance that is very much part of the same family, so if you love the original you will adore this new version, but it has a different personality and is offering something new. This is thanks to the presence of the two original roses being combined with four new notes; rounded green artichoke, fruity lychee, gentle chamomile and the subtle floral tone of a new ethical rose, the Firad rose. And the Firad rose deserves some special attention, because it is a flower in the loosest sense. It is in fact an 'upcycled' rose scent comprised of the over matter of the distilled Damascena rose water that has been put through a second extraction to create a new, fresher rose note.
Covetable Packaging
To bring this collection to life, Diptyque called upon American florist and artist, Maurice Harris to create four unique designs to adorn each of the limited-edition candles that accompany the collection. This once more highlights Diptyque's ability to pull from the past whilst remaining contemporary. Painter Desmond Knox-Leet, one of the four brand founders, created the original iconic black and white illustrations as well as the unique font design on all Diptyque products. Maurice Harris' has married his more whimsical style with Know-Leet's aesthetic by drawing each ingredient in both Diptyque monochrome alongside his own flash of bright and bold colour.
Coming Up Roses
Alongside the new fragrance, there are the limited-edition candles too; , and , which of course can be enjoyed individually or lit as a group to layer the different notes and experience the new scent in a most gloriously decadent way.