MOST WANTED
8 Of The Best Tinted Moisturisers To Boost Your Glow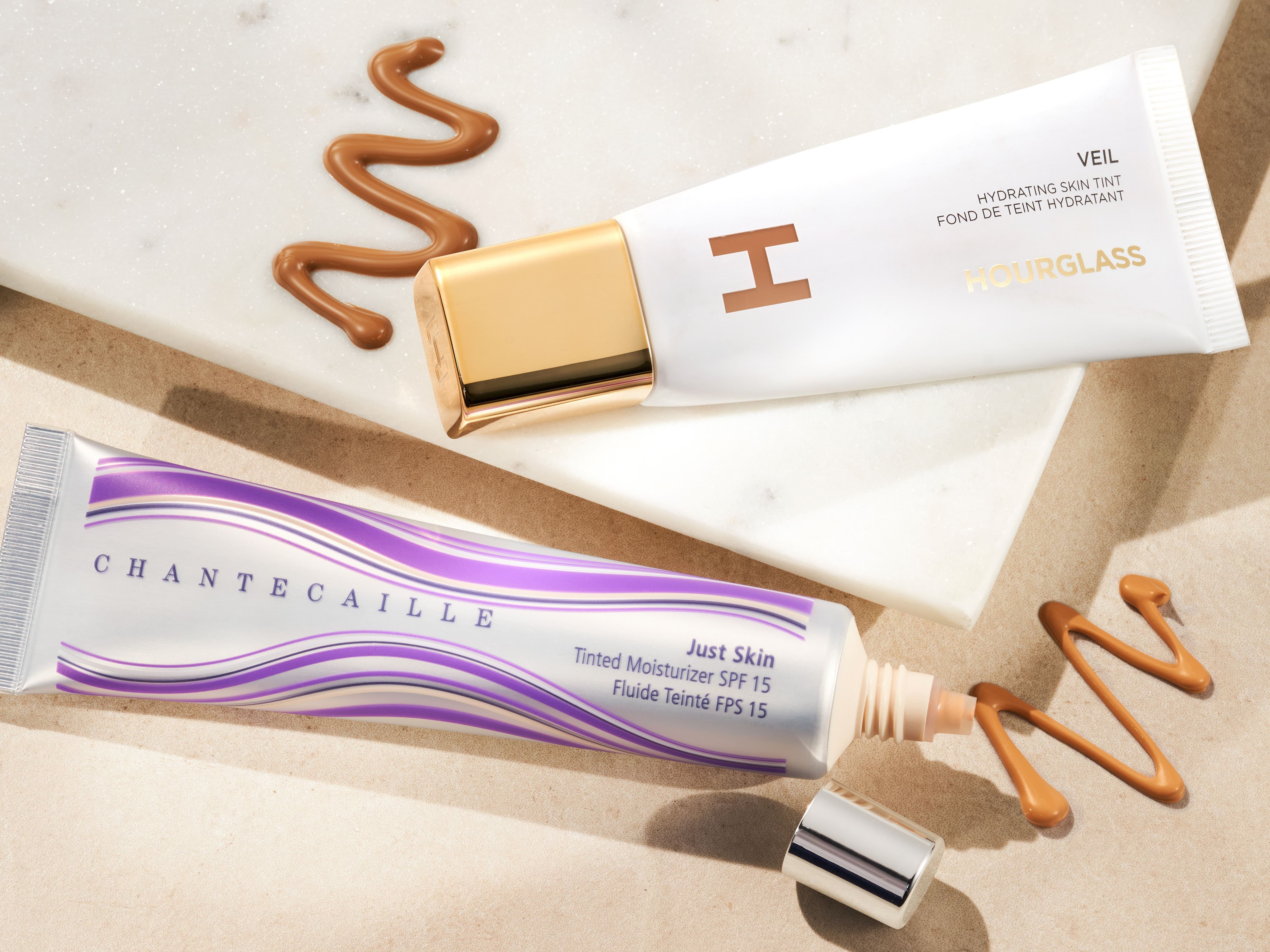 Where skincare meets makeup, you'll find tinted moisturiser. One part moisturiser, one part foundation, the best tinted moisturisers provide the hydration of your face cream with the coverage of your base and leave you with a smooth,
healthy-looking glow
. While we used to see a spike in the sales of tinted moisturisers during the summer months, as more of us have moved towards lighter textures and the trend for skincare-makeup hybrids has picked up, we've noticed that a lot of people are choosing to use them all-year-round.
You might be wondering what the difference is between BB creams and tinted moisturisers. Historically, the latter offered hydration and coverage with very little in between, while BB creams included extra skincare ingredients to help soothe, nourish, and protect skin. These days quite a few tinted moisturisers will include everything from
vitamin C
and hyaluronic acid to
squalane
and green tea.
8 Of The Best Tinted Moisturisers For 2023
How To Find The Best Tinted Moisturiser For You
"All skin types can use tinted moisturiser, but you need to find one that balances out your skin type," says makeup artist Arif Khan. "If your skin veers towards the dry side, you should opt for a dewy, hydrating tinted moisturiser and if your skin tends to be oilier, choose a oil-free or mattifying option."
Before you start shopping, consider your skin type and the kind of finish you want to achieve. If you have dry skin, you should look out for formulas that contain hyaluronic acid, while oily skin types could benefit from non-comedogenic, oil-free formulas. Another key decision is whether you want a tinted moisturiser with SPF or not. We still recommend using your daily SPF if you're going to be spending a lot of time in the sun though. If you find it tricky to source the right shade or finish when you're shopping online, try our Foundation Finder – it's the next best thing to a personal beauty shopper.

READ MORE
• Spring Beauty Essentials
• The Best Lipsticks For Every Skin Tone • Latest New Beauty Product Launches
• Review of the NARS Soft Matte Advanced Perfecting Powder • Review of the Kosas Revealer Concealer